Cleared for action, Markakis targeting Opening Day
Braves outfielder optimistic upon reporting to camp, but won't rush preparations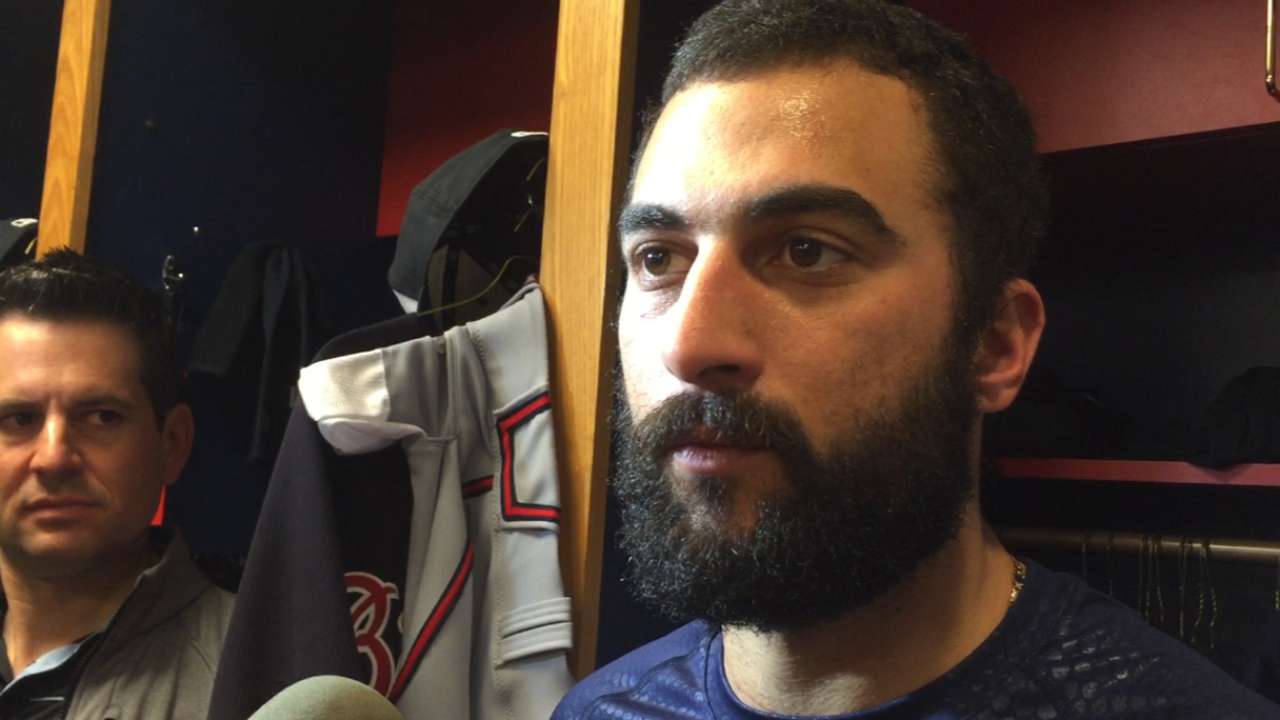 LAKE BUENA VISTA, Fla. -- Nick Markakis hopes to be in the Braves' Opening Day lineup. But as he eases his way back from neck surgery, the veteran outfielder will not accelerate his preseason preparations to the point where he might jeopardize realizing this goal.
"[Opening Day] is one of those things you work for and try to get there from an injury standpoint," Markakis said. "But it's not something you want to rush. A neck injury and neck surgery is pretty serious. You don't want to rush it. I've got five or six weeks to do my thing and try to get ready for Opening Day."
When the Braves signed Markakis to a four-year, $44 million contract in November, they realized he was a few weeks away from undergoing neck surgery to repair the herniated disc that hampered him the past two seasons. The 31-year-old outfielder underwent the procedure on Dec. 17, and he was finally cleared to resume all activities after reporting to Spring Training on Wednesday morning.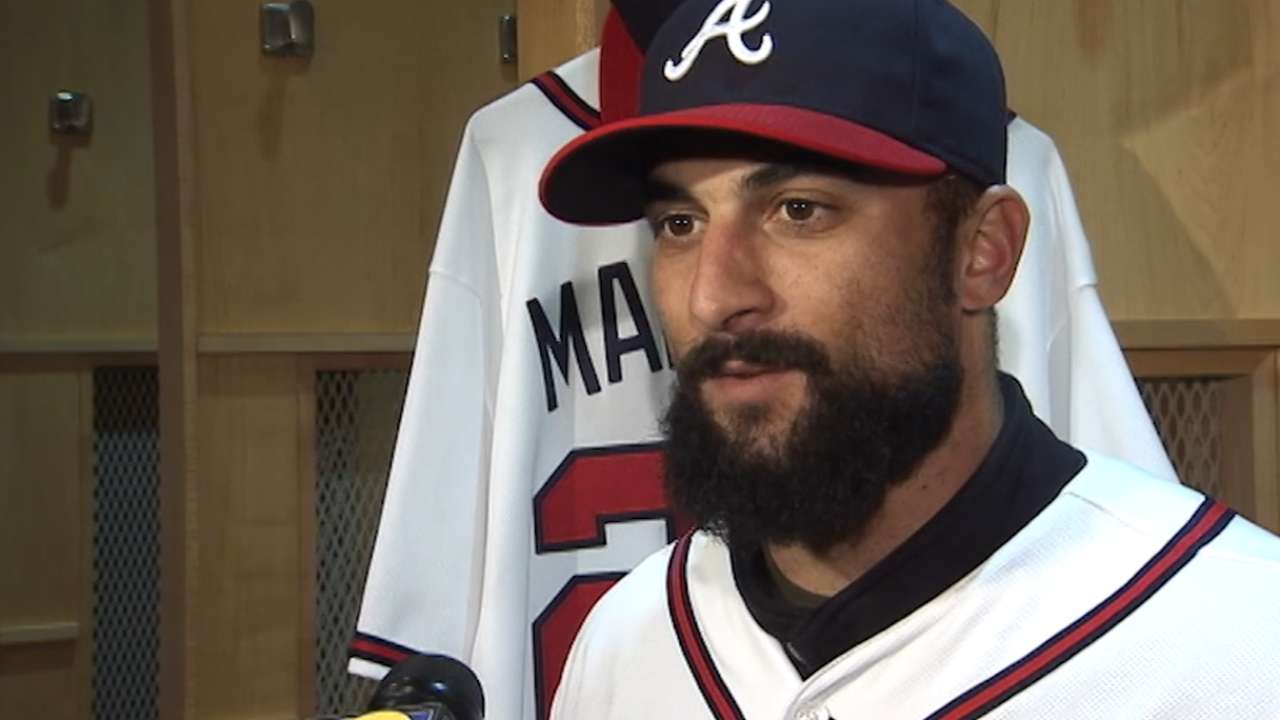 "I've got to get back into it and get back into shape a little bit," Markakis said. "I've got six weeks to do that. It should be, not easy, but I should get there."
Though Markakis has been cleared to participate in all baseball activities, he will spend the next couple of weeks regaining the conditioning that he has lost while not being allowed to run over the past two months.
"It's not like I've been sitting around doing nothing," Markakis said. "I've been doing some things, but as far as running and getting into shape, I haven't been doing any of that because I was waiting for them to clear me. I'm cleared, so I'm ready to roll."
Markakis will not play during the early portion of the Grapefruit League schedule. But personal history has given him confidence that he would need to play just a couple of weeks' worth of exhibition games to prepare for the April 6 Opening Day game in Miami.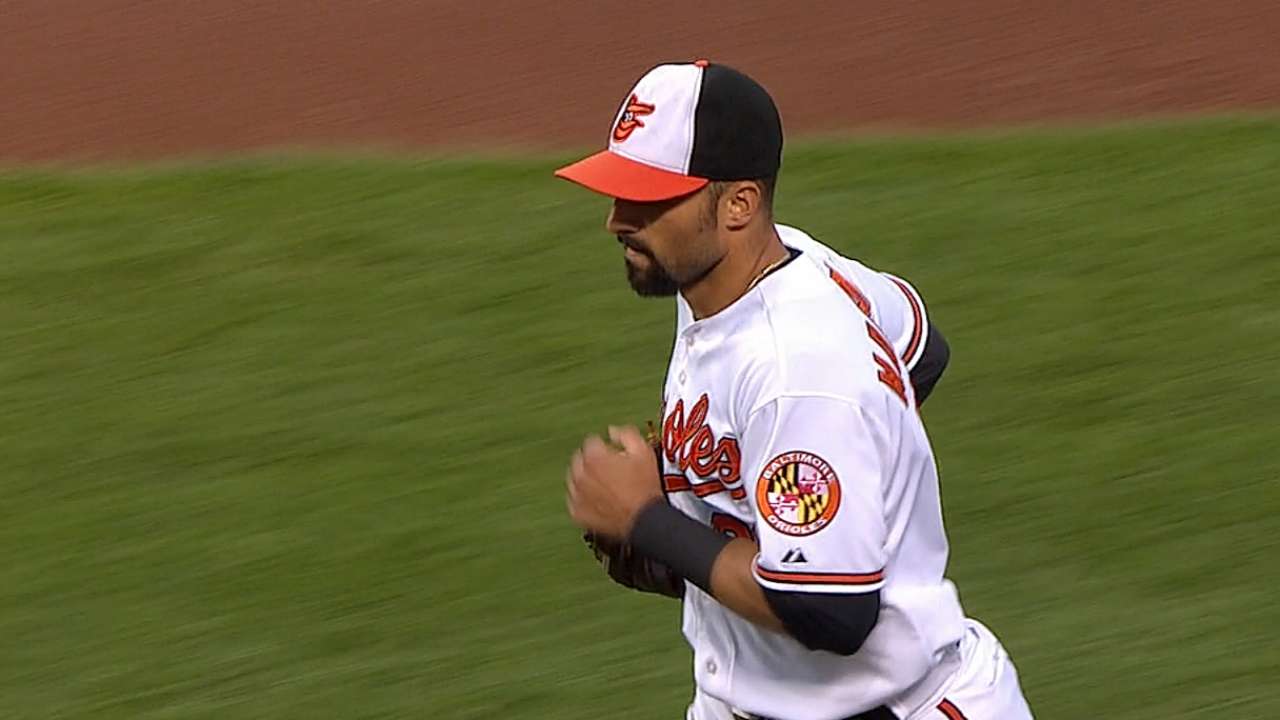 "I'm not going to try to rush it," Markakis said. "I've got six weeks, and I've had some injuries in the past, and it doesn't take me long to pick it up and get back into the swing of things. We'll start at the bottom right now, and I'll work my way up."
As Markakis battles back, he will continue to get used to the fact that he is not a member of the Orioles' organization for the first time in his career. The Braves signed the two-time Gold Glove winner to fill Jason Heyward's void in right field and serve as a lead-by-example guy in the clubhouse.
"You know what you're going to get every single day from him," said Braves utility man Kelly Johnson, who played with Markakis in Baltimore last year. "He gives you tough at-bats, puts the ball in play and catches every ball. He's a great right fielder. He's just not going to mess up too much. He's just a solid All-Star player."
Mark Bowman is a reporter for MLB.com. This story was not subject to the approval of Major League Baseball or its clubs.