Visa issue resolved, Belisario reports to camp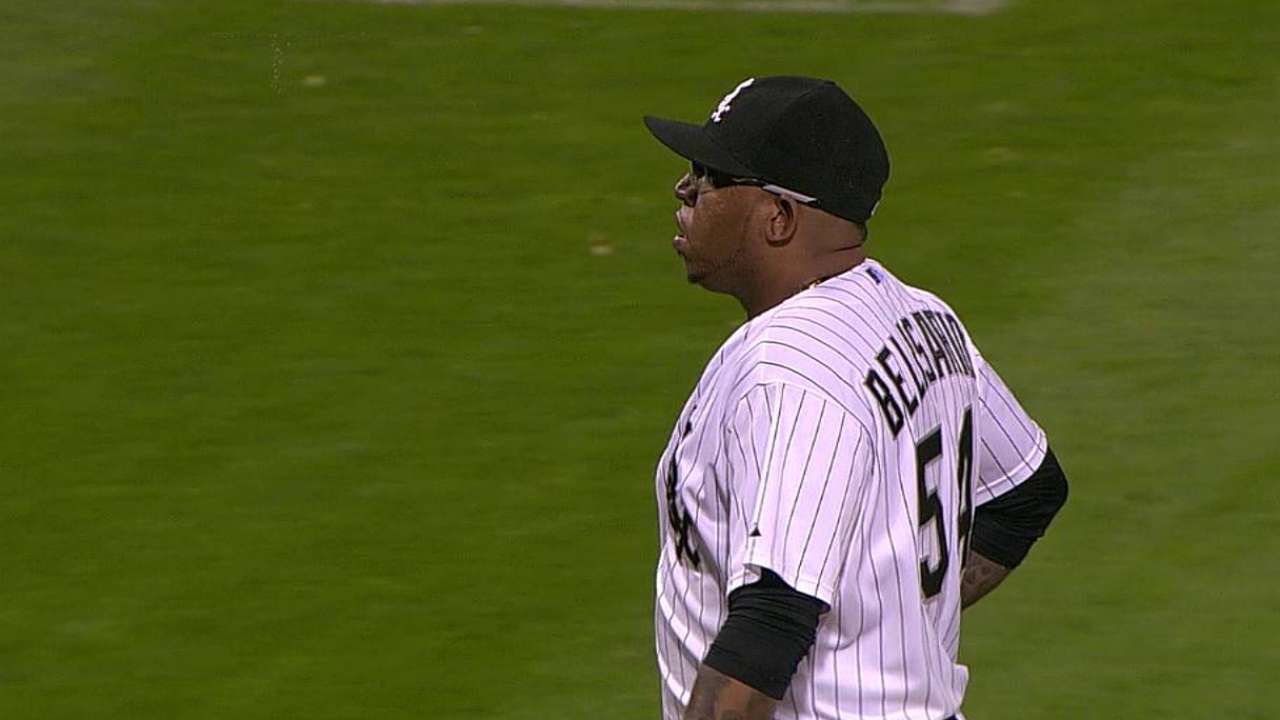 PORT CHARLOTTE, Fla. -- A visa issue held up reliever Ronald Belisario for a few days, but he showed up at Charlotte Sports Park on Wednesday morning ready to compete for a spot in the Rays' bullpen.
The 32-year-old right-hander signed a Minor League deal on Feb. 2. Signing so late in the offseason, he said, also led to a late visa appointment and a slight delay in getting out of Venezuela.
Belisario checked in and took a physical on Wednesday, five days after Rays pitchers and catchers officially reported, and he is expected to join the rest of the group on the field for Thursday's workout.
Belisario confirmed reports that he was close to signing with the Blue Jays this offseason, saying it was ultimately his agent's decision to sign with the Rays instead.
"I had a couple options, but my agent, you know how that works," he said. "He was talking to the Rays and they gave me the opportunity."
It could be a good one for Belisario. The Rays have a strong track record with veteran relievers, and some of Belisario's numbers indicate his performance with the White Sox wasn't as bad as his 5.56 ERA might suggest.
Belisario posted a 3.54 fielding independent pitching ERA last season, which was actually lower than his career mark of 3.60 entering 2014. His strikeout and walk percentages were right in line with his career averages. His most dramatic statistical swings came in the form of a career high batting average on balls in play (.339) and the worst left-on-base percentage of his career (57.7).
Belisario is still a ground-ball-inducing machine. His 59.3 ground-ball percentage last year ranked 13th in the Majors among all qualified relievers. Most of the Rays' relievers are flyball pitchers, making Belisario an intriguing candidate to win one of the final open spots in the bullpen.
"I like it. New team, new group of guys," Belisario said. "I just come here to do my job. I'm not thinking about closing or being a setup guy. Just do what I do, do my job."
Adam Berry is a reporter for MLB.com. Follow him on Twitter at @adamdberry. This story was not subject to the approval of Major League Baseball or its clubs.