Papi pumped to have some 'thunder' with him in lineup
Veteran excited Panda, Hanley joined Sox; expects Napoli, Pedroia to bounce back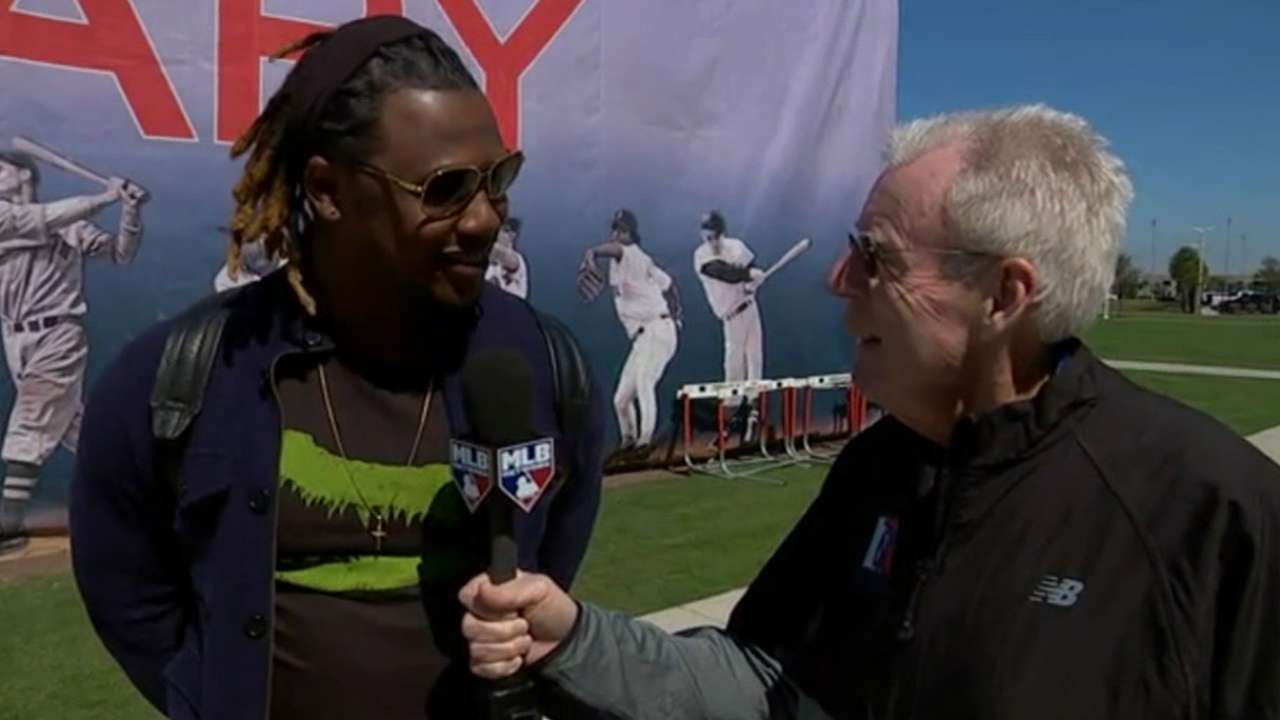 FORT MYERS, Fla. -- David Ortiz essentially was the Red Sox's offense last season. While it was another gratifying season individually for the slugger, he didn't enjoy watching the postseason on television. And that's why Big Papi has a little hop in his step entering 2015.
"Looking good," Ortiz said of a lineup that includes new additions Pablo Sandoval and Hanley Ramirez. "We've got a couple of [hitters with] thunder. Young, talented players like Hanley and Panda. Those guys have that great history of winning. They know how to win. They have a lot of talent. It's all about coming in and getting to enjoy them. They're fun to watch. Like I say, hopefully everything goes well this year."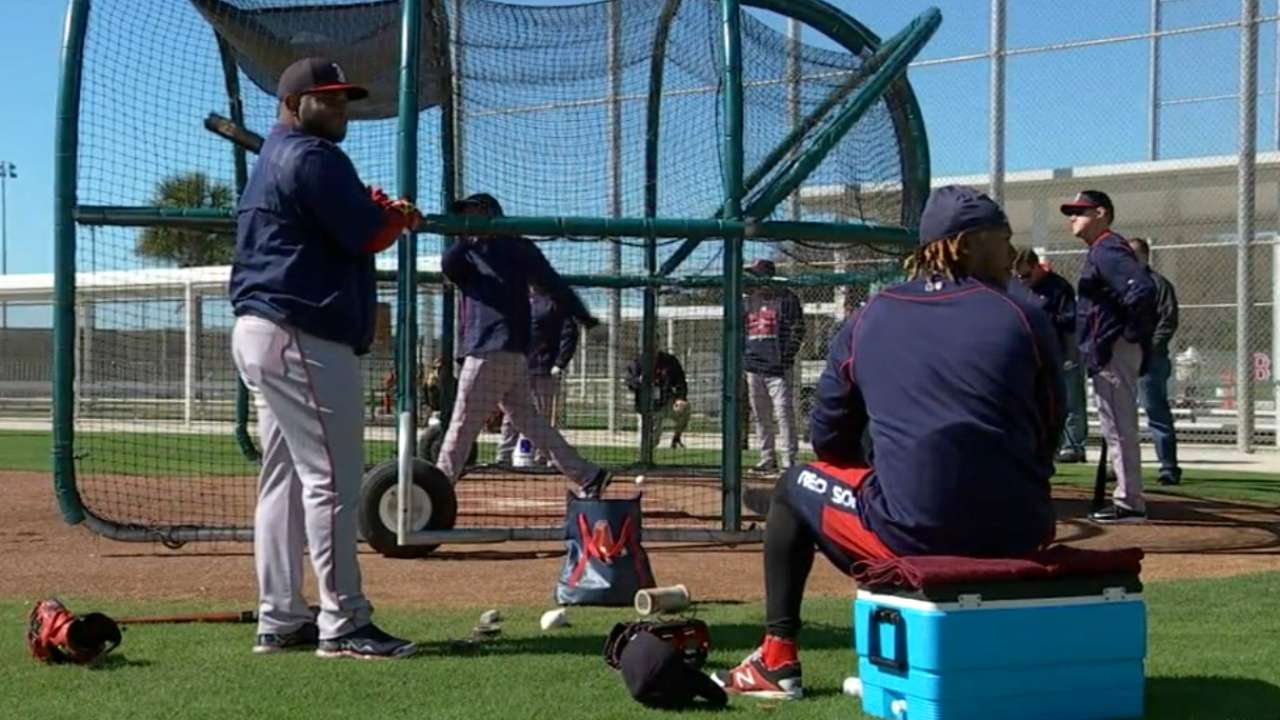 Ortiz and his seemingly ageless swing was one of the few things that went right for the Red Sox last year. He looks to have a lot more help this year, particularly if Dustin Pedroia, Shane Victorino and Mike Napoli rebound from the injuries that plagued them.
"For the ballclub, I think it's good, because when we go deeper into the lineup, we get better production," said Ortiz. "Last year, the offense was pretty bad. It's pretty obvious we need to go out there and chase some players. We had a couple of players dealing with injuries and stuff. As far as I know, this ballclub always had that deep lineup. The years that we won championships, that's how it happens. It's something that everybody chases in the offseason."
Ian Browne is a reporter for MLB.com. Read his blog, Brownie Points, and follow him on Twitter @IanMBrowne. This story was not subject to the approval of Major League Baseball or its clubs.