Moncada arrives at camp for physical
Ownership put faith in scouting department for acquiring prospect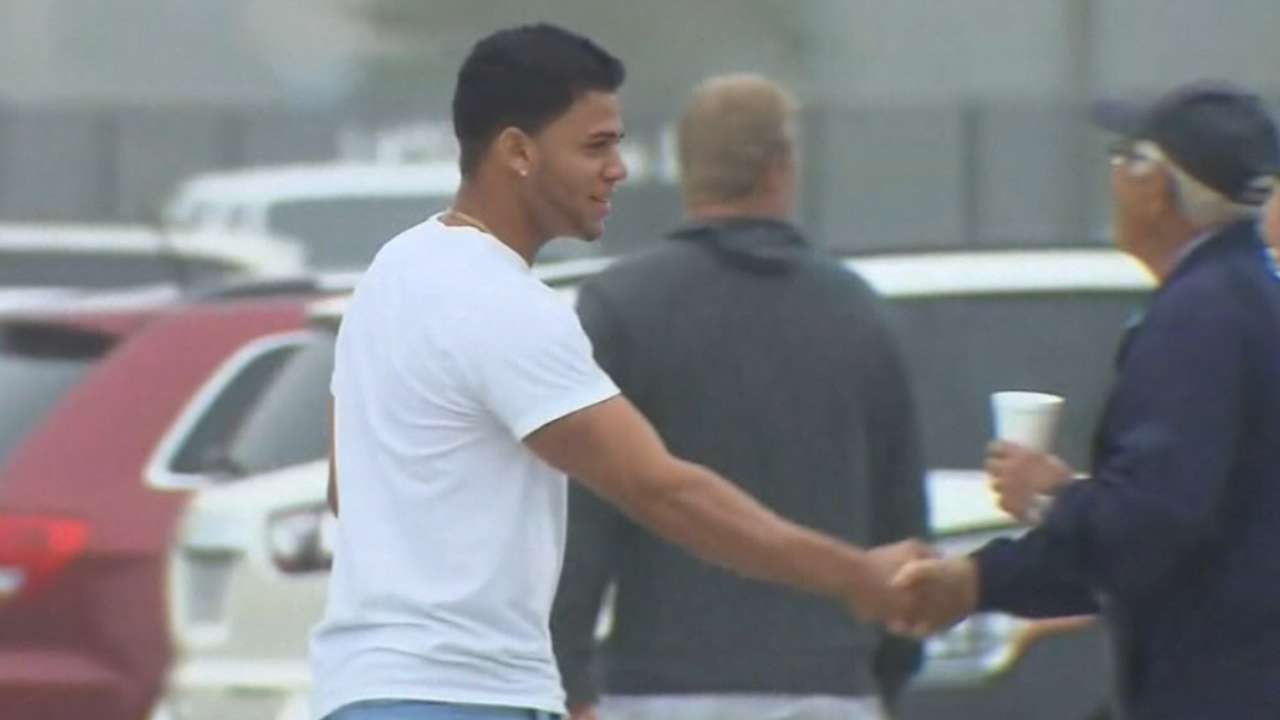 FORT MYERS, Fla. -- Top Cuban prospect Yoan Moncada took a big step toward formalizing his contract with the Red Sox when he arrived at the club's Spring Training facility on Wednesday morning to undergo the first part of his physical.
Moncada, who is just 19 years old, will travel to Boston later this week to complete the physical, and his contract -- which includes a record-setting bonus of more than $30 million -- will likely be made official by the start of next week.
The infielder met several key members of the club, including owner John Henry and president/CEO Larry Lucchino.
"I do want to clarify we don't have a signed deal with Yoan," said Red Sox chairman Tom Werner.
Asked if the deal was simply pending a physical, Werner said, "Yes."
Ownership put their faith in the scouting department with the acquisition of Moncada.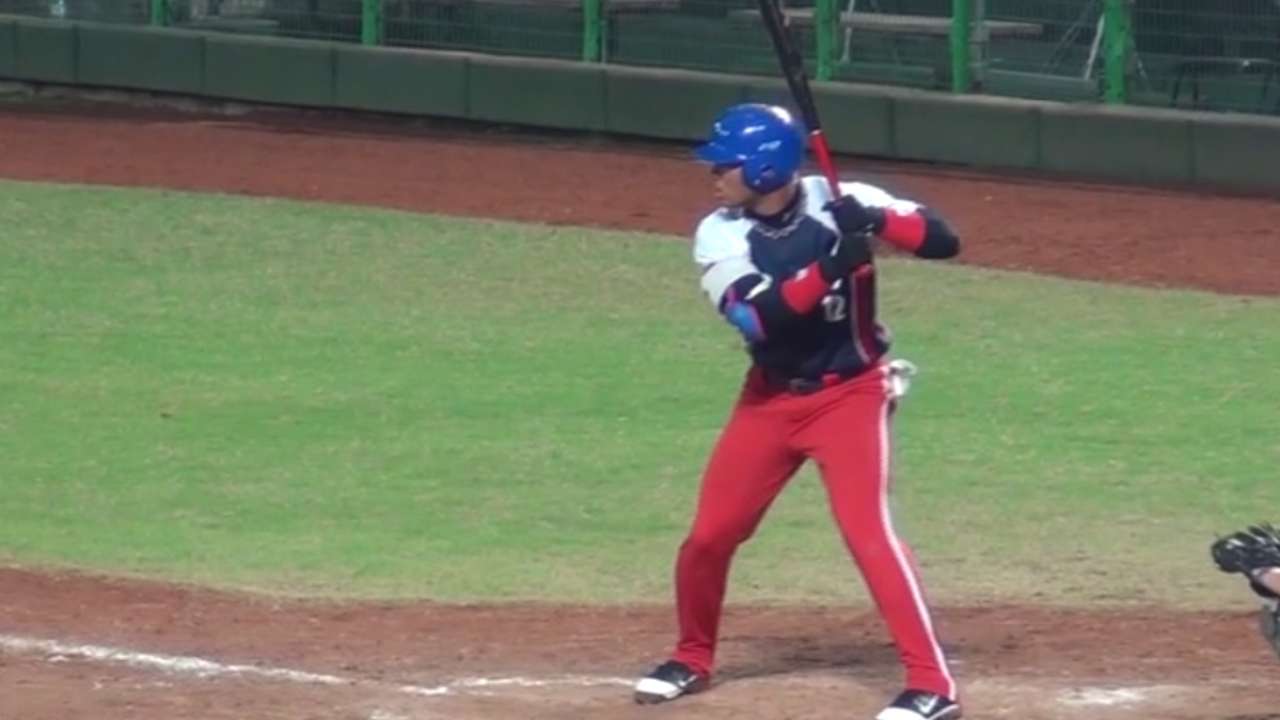 "The first thing is that we have to have, and we do have great faith in our baseball operations people," said Werner. "Eddie [Romero] and Ben [Cherington] and the staff all had a very, very strong review and recommendation for this player.
"They all felt that if he was an amateur player in the Draft, that he would go very, very early. In a situation like that, we put a lot of weight in the recommendation of our baseball ops people and we felt like we wanted to have depth in our organization. That's very important to us. This is one way of adding depth.
"Some people will say, 'Well what does that mean in terms of other players on the present roster?' You can only be stronger by having a great Minor League system, and that's where he's going to start and we'll take it from there."
Lucchino noted that it was the latest example of ownership doing everything in their power to help the Red Sox win.
"And I don't think it's out of character for us to invest heavily. In 2003, with the disappointing [finish to the] season, we increased our payroll by $35 million the next year because we didn't want to finish second," Lucchino said. "In 2006, we increased our payroll about $30 [million] or $35 million. We have invested in the future, and in many times, it's worked out in the short term. Sometimes, it's been longer term investments.
"We have been doing this since the beginning. We've been talking about a commitment to winning. It sometimes gets a little frustrating that we can't communicate more effectively that we're willing to sacrifice some profits for a winning baseball team."
Ian Browne is a reporter for MLB.com. Read his blog, Brownie Points, and follow him on Twitter @IanMBrowne. This story was not subject to the approval of Major League Baseball or its clubs.