Waino: Measures for ab injury 'strictly precautionary'
Scheduled to see specialist, righty doesn't think discomfort is serious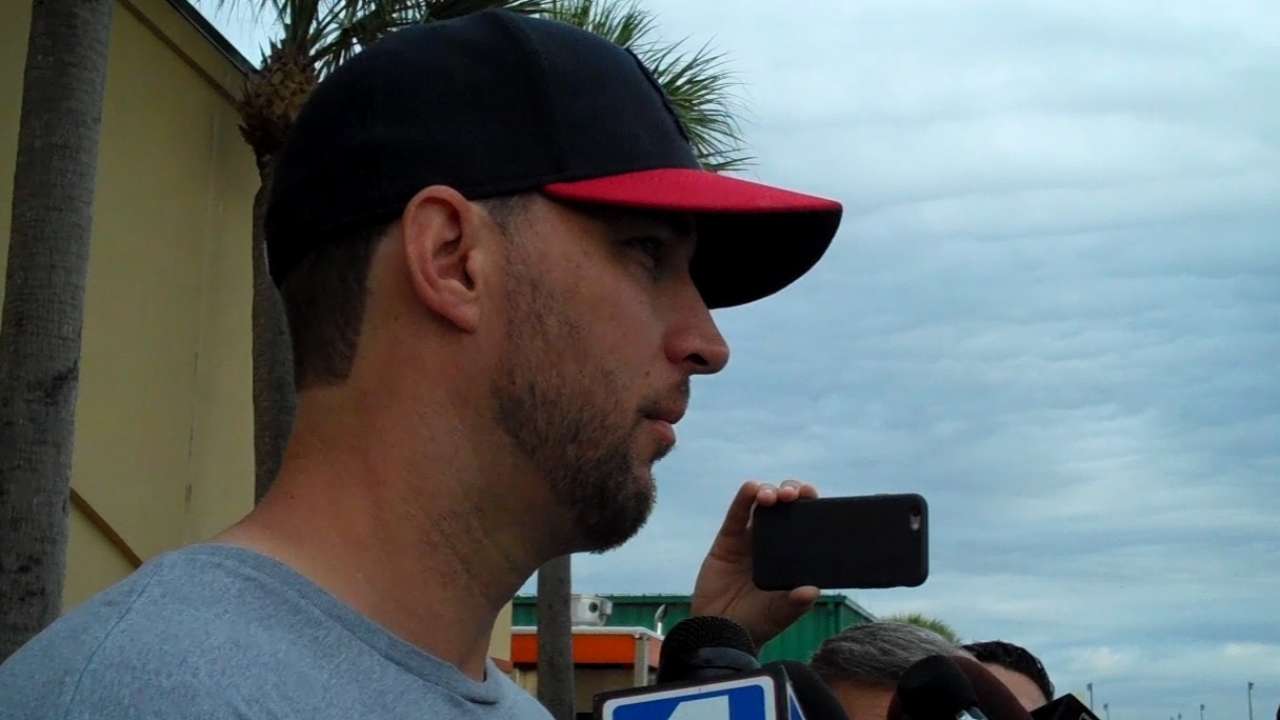 JUPITER, Fla. -- Hours before he was to board a flight for St. Louis on Wednesday, Adam Wainwright offered additional details about the abdominal injury that has him scheduled to meet with a specialist on Thursday.
Wainwright said he sustained the injury on Feb. 16, while placing a 45-pound weight back on the rack at the beginning of a morning workout. He "felt a little twinge" in his abdomen, but he continued through the rest of his weight room program.
Since then, Wainwright has thrown several times -- including once off the mound and multiple times on flat ground -- without issue. However, he continues to feel discomfort when running and lunging, which is what prompted the Cardinals to schedule an exploratory appointment with a specialist.
"I want to be fair to you and say that anything I say about it would just be speculation," Wainwright said. "I don't think it's very serious at all. I think going up there, [Dr. Michael Brunt] is probably not going to see much of anything at all. But I don't know that. I don't want to be answering 100 questions about it without really knowing."
The Cardinals are expected to announce the result of that visit on Thursday afternoon. Wainwright said he will address the media again when he returns to camp on Friday.
"I think it's strictly precautionary," he said. "It helps the training staff to be like, 'OK, this is exactly what we're treating.' And it helps me with peace of mind knowing that there is nothing wrong. What I have been told is that there is a very high possibility that we're going to get up there and go, 'All right, lay low for another couple days and you'll be good.' But I don't know that. I'd hate to say that with some sort of certainty and then that not being true."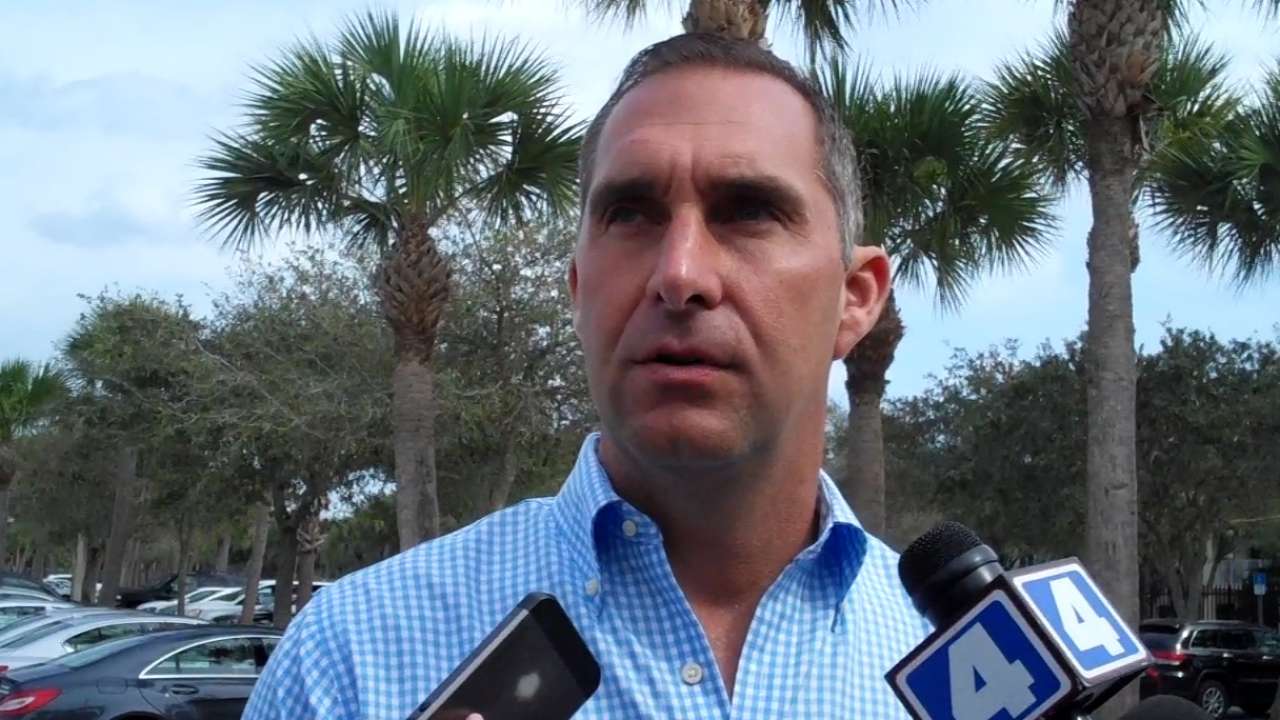 Wainwright added that his abdomen has "gotten better and better" as the symptoms have subsided, though he did not participate fully in the Cardinals' workout on Tuesday.
The Cardinals had already planned to slow Wainwright this spring as part of a larger initiative to watch his workload this season. Because of the timing of this shutdown, Wainwright could still have sufficient time to prepare for Opening Day as long as the injury is minor.
"I have no discomfort, unless you were to throw me a grounder over there and I were to run and try to get it real quick, I'd feel something," Wainwright said. "That's what is so frustrating about it. … Maybe I just pitch this year and don't let anybody hit the ball."
Jenifer Langosch is a reporter for MLB.com. Read her blog, By Gosh, It's Langosch, and follow her on Twitter @LangoschMLB. This story was not subject to the approval of Major League Baseball or its clubs.