O'Brien turning heads at D-backs camp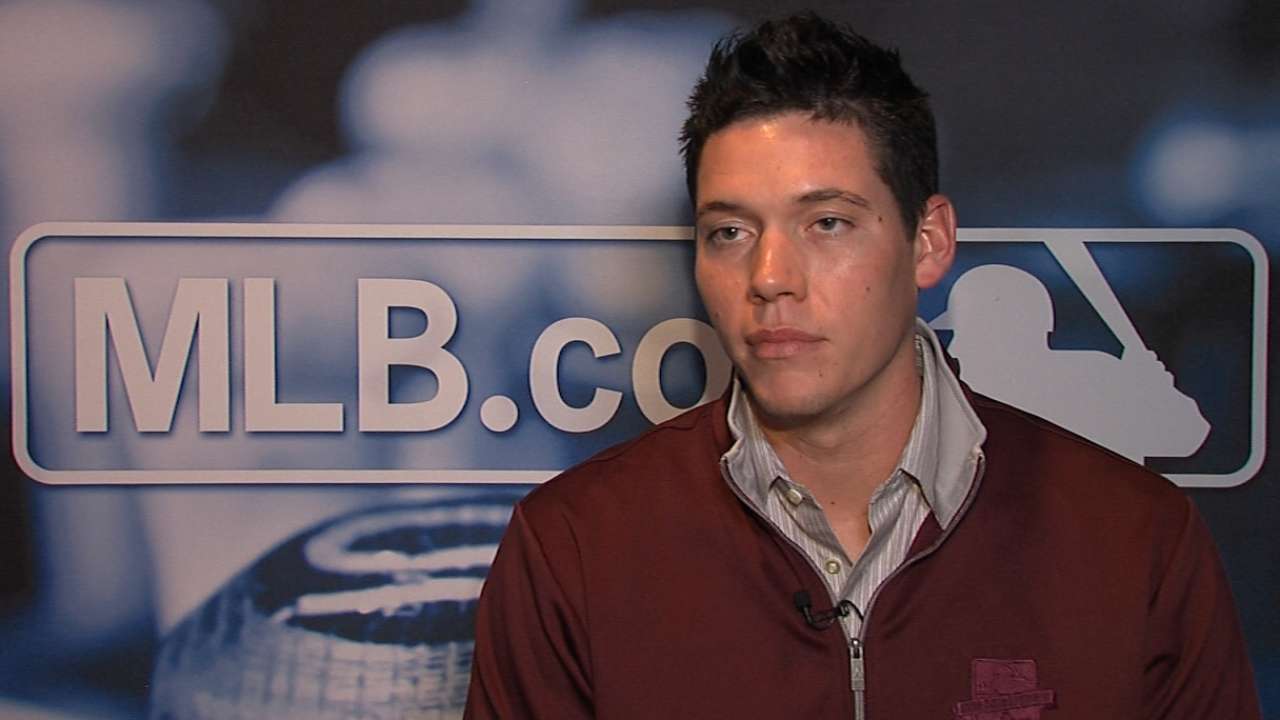 SCOTTSDALE, Ariz. -- It can get a little slow during the first week of Spring Training when it is just pitchers and catchers in camp, but this year at Salt River Fields, D-backs catcher Peter O'Brien has made batting practice a must-see event.
O'Brien, acquired from the Yankees last July 31 in exchange for Martin Prado, is likely to start the season in the Minors, but the team loves his bat and believes he is improving enough defensively where he can stay behind the plate.
A number of front office executives came out to the field to watch O'Brien hit Tuesday and after he blasted one off the batter's eye in center, former D-backs outfielder Luis Gonzalez joked with coaches behind the cage saying, "Hang in there. The power will come soon."
O'Brien heard that comment loud and clear.
"It's pretty funny when guys joke like that, so I like it," O'Brien said.
Fellow catcher Tuffy Gosewisch said O'Brien's power is no laughing matter.
"I think he's on a different level," Gosewisch said. "Sometimes there's guys in BP where you see them hit a few home runs and you might yourself try to hit some home runs to match them, but he's on another level and it's fun to watch. You can hear [it], [the ball] just sounds different coming off his bat. There's a few guys in the game that have that sound, and he's one of them. He's got some kind of power."
Steve Gilbert is a reporter for MLB.com. Read his blog, Inside the D-backs, and follow him on Twitter @SteveGilbertMLB. This story was not subject to the approval of Major League Baseball or its clubs.