MLB.com Columnist
Tracy Ringolsby
As Braun goes, so go the Brewers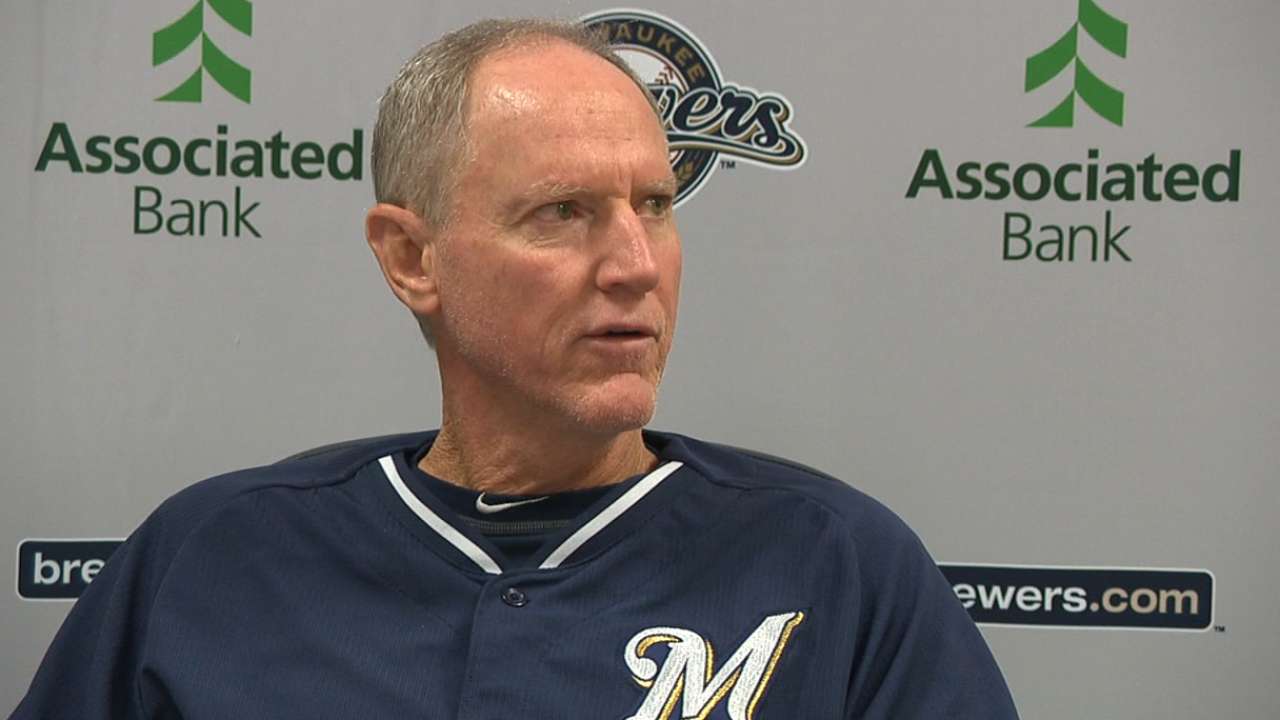 PHOENIX -- This is a critical season for Ryan Braun. Ditto the Brewers.
There is no way to gloss over what Braun means to the franchise. He is the face of the Brewers. He is the guy they made the commitment to keep, looking to build their long-term success around him.
He knows it.
So do the Brewers.
"Every team has a couple, three players like that," Brewers general manager Doug Melvin said at Spring Training on Tuesday, "players who are important to what happens during the season."
And some, like Braun, are more important than others.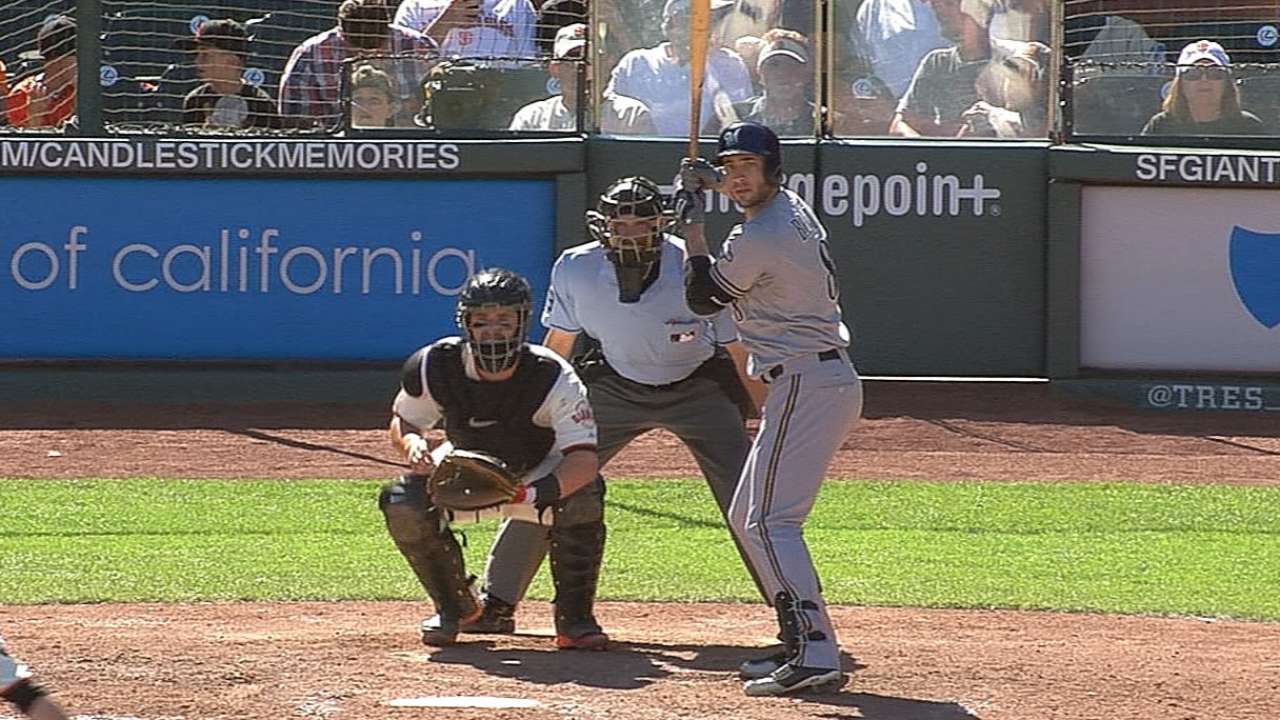 Brewers owner Mark Attanasio has been supportive of his front office making moves to add high-profile players in an effort to claim the franchise's first World Series championship. But it has been on an interim basis that the additions have been made. Long-term commitments are not as easy to come by for small-market franchises.
The list of players the Brewers have added in recent years -- at the expense of prime prospects -- has included DH/outfielder Carlos Lee, closer Francisco Cordero, right-handed starting pitcher Zack Greinke, and left-handed starting pitcher CC Sabathia, all of whom, along with home-grown first baseman Prince Fielder, eventually rode the free-agent train out of Milwaukee.
Each of them, Melvin explained, signed what at the time was the richest contract for their position.
"You have to make a choice of if you want to try to win or develop long term," said Melvin. "With our fan base and the commitment of our owner, we have chosen [to try and win now]."
Braun, the fifth player taken in the 2005 First-Year Player Draft, has been the exception. The National League Rookie of the Year in 2007, even though he spent the first month in the Minors, Braun was signed in May of the following season to an eight-year, $45 million contract that would have expired at the end of this season. Four years ago, however, that deal was augmented by a five-year, $105 million extension that ties him to the Brewers through at least 2020. It also includes a mutual option for 2021.
Oh, and it has a no-trade clause.
In the baseball world, the deal looked like a steal -- until the last two seasons.
Braun endured a controversy-ridden 2013 season that finally came to a premature conclusion when he was suspended for the final 65 games for violating Major League Baseball's Joint Drug Prevention and Treatment Program, and the Brewers finished in fourth place, their lowest finish in the last eight years.
A year ago, Braun battled a thumb injury that became severe enough to require offseason surgery. He had his least productive season in which he had 450 or more at-bats, hitting 19 home runs, driving in 81 runs and hitting .266, 40 points below his career average.
The Brewers, who were in first place as late as Aug. 31, became the sixth team since the advent of divisional play to spend at least 150 days in first place without advancing to the postseason. They lost 22 of their final 31 games, Braun hitting .198 with two home runs and seven RBIs.
Now comes an opportunity for Braun, 31, to reaffirm his status as one of the game's elite players. When the Brewers claimed the NL Wild Card in 2008, making only the third postseason appearance in franchise history and the first since 1982, Braun was an All-Star for the first of five consecutive seasons and finished third in the MVP voting. When they won the division in 2011, he was the NL MVP.
Braun has said his wrist feels great, admitting that how good he feels won't be known until he has consistent at-bats to test it. And he is optimistic about what lies ahead.
In his five full seasons before the suspension, Braun hit .312 and averaged 33.6 home runs and 109 RBIs, fifth best among Major League players during that span.
"I have always said as long as I am healthy, I think success is inevitable," he said during the offseason. "Last year was not a good year, so hopefully I am able to stay healthy this year and get back to doing the things I'm used to doing."
That would be perfectly fine with the folks in Milwaukee.
"It's an important year for him," said manager Ron Roenicke. "It's why it is nice to see him healthy coming in to camp. We just hope it stays that way. If he's healthy, we know what he is capable of doing."
The track record is there.
It's impressive.
It's what the Brewers need to give them a chance to be a factor in the NL Central.
Tracy Ringolsby is a columnist for MLB.com. This story was not subject to the approval of Major League Baseball or its clubs.