Twice-traded Alvarez eager to make mark with A's
Top prospect among several competing for two open bullpen spots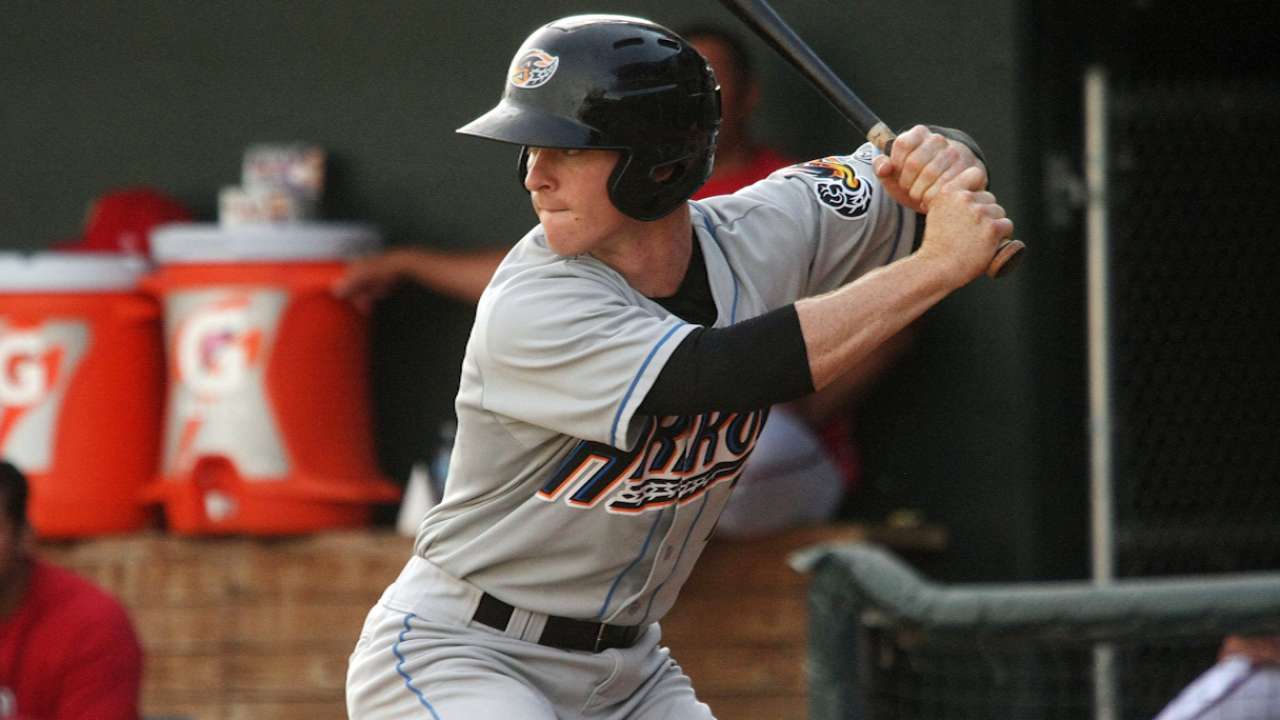 MESA, Ariz. -- R.J. Alvarez is a right-handed third-round Draft pick who believes he could've been a left-handed first-round Draft pick.
"I'm always joking with my dad, telling him, 'You owe me a million dollars,'" Alvarez said. "I would've been throwing 98 in the Draft and been the 15th overall pick as a left-hander."
Alvarez is actually a natural lefty, but dad Roy, also his namesake, envisioned his son as a middle infielder and thought it best he learn how to throw right-handed from a young age. By high school, he had an impressive arm, but he was also just 5-foot-6 and barely 120 pounds, and he couldn't do much with the bat.
These days, Alvarez spends his time on the mound, and his opponents can't do much with the bat. He picked up pitching on a whim as a junior in high school, throwing as hard as 92 mph that first year -- just in time for scouts to take notice.
"I was such a late bloomer, I was almost too late for that," he said. "As a second baseman, no one really wanted to talk to me."
The A's acquired Alvarez (listed as Oakland's No. 16 prospect by MLB.com) with rotation candidate Jesse Hahn in the trade that sent catcher Derek Norris to the Padres this winter. It was the second time in six months he had been dealt, having already left the Angels in the Huston Street trade last July.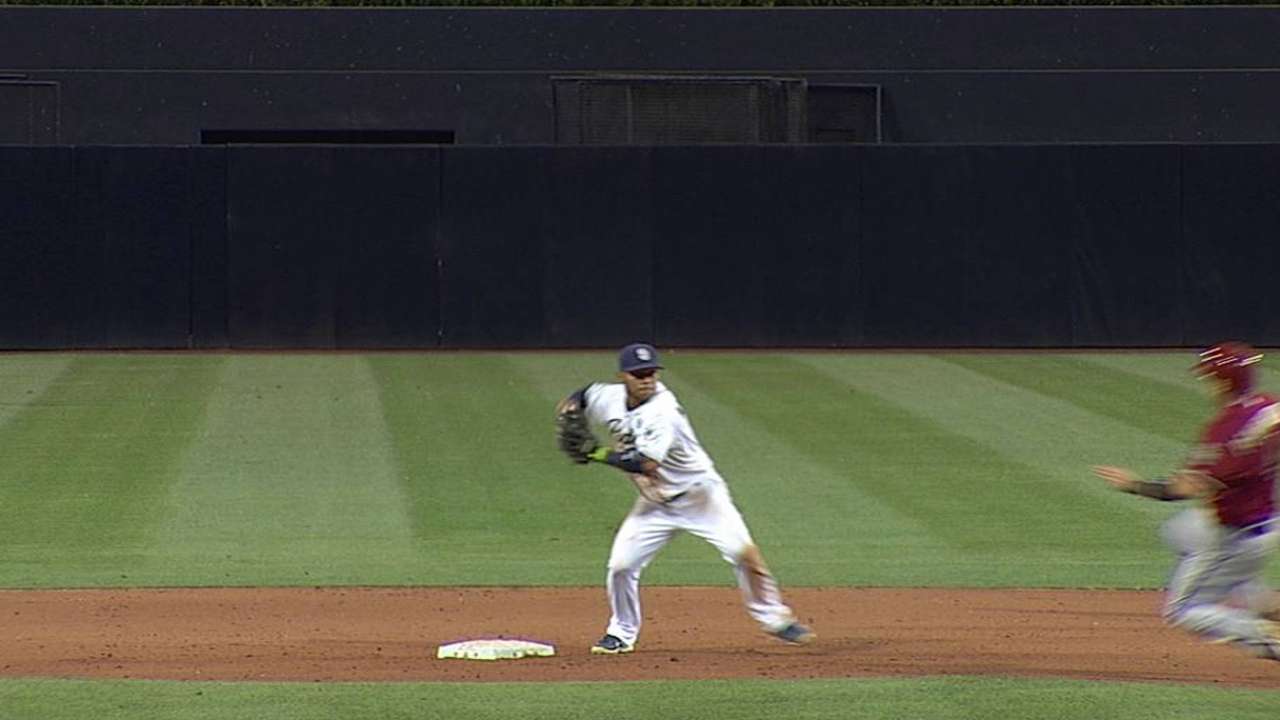 "A second trade in two months? That was my first reaction," Alvarez said. "But I thought about it and talked to some friends who had been over here, and they told me it's one of the most awesome organizations to play in. They're rebuilding all the time, and a lot of guys get their shot with the A's and make a name for themselves here."
Alvarez has already started that process, impressing early in camp with his hard-throwing ways. The 23-year-old got a taste of the big leagues as a September callup with San Diego last season and struck out nine in eight innings, allowing just one run in that span. He'll be in competition with right-handers Evan Scribner, Fernando Rodriguez and Taylor Thompson, among others, for one of two open spots in the bullpen.
And his biggest fan will be rooting for him from Florida.
"My dad loves that I'm a pitcher now," he said, smiling. "It's kinda crazy how it all worked out, because I still do everything else left-handed. Then there's times I'll be doing stuff around the house, and I'll hammer a nail right-handed, then hammer one left-handed and I don't even realize it."
Jane Lee is a reporter for MLB.com. This story was not subject to the approval of Major League Baseball or its clubs.