Byrd: Reds camp has great energy, attitude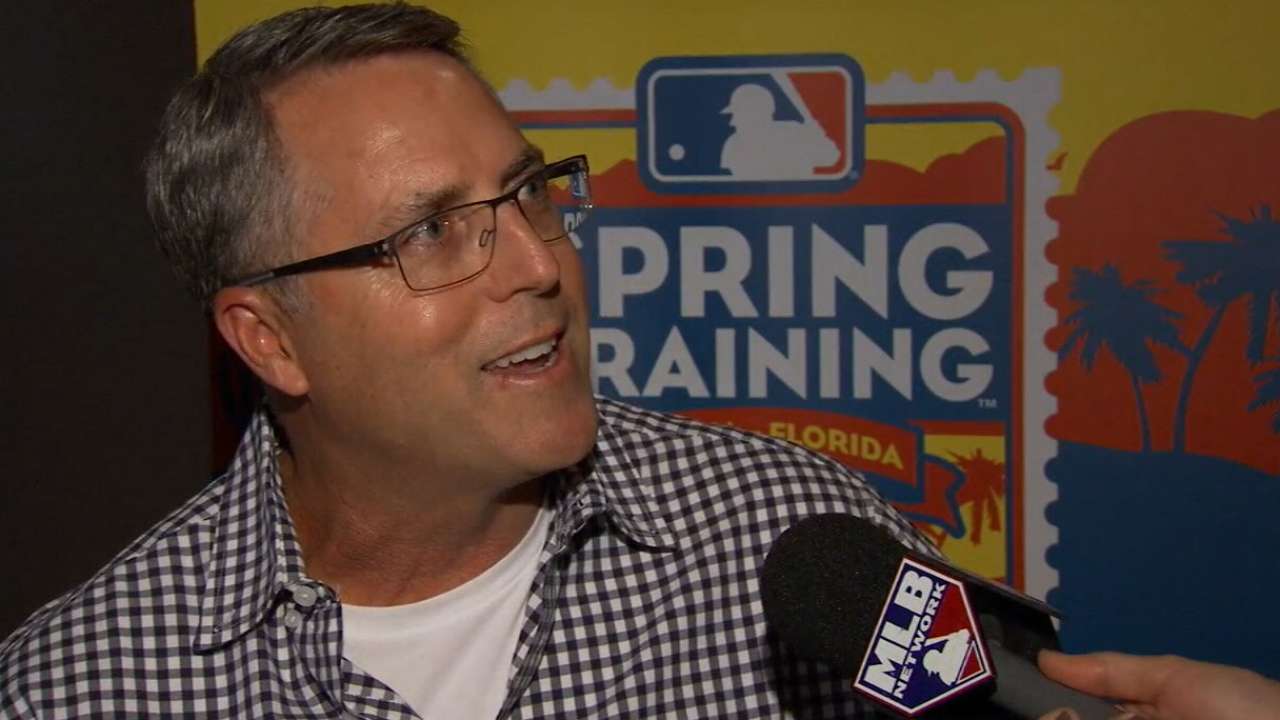 GOODYEAR, Ariz. -- All 64 players in Reds camp took part in the club's first full-squad workout on Tuesday afternoon. Position players that reported on Monday underwent physicals on Tuesday morning, followed by a team meeting.
Reds first baseman Joey Votto, who was limited to 62 games last season because of a distal strain of his left quadriceps, was a full participant without limitations.
"I felt really good, it's nice to be back," Votto said. "It's nice to be able to do what I want to do in terms of baseball, be able to swing, to be able to run. I think it'll take a little bit of time to take it off the back of my mind and just be able to play -- to be able to play without too much concern."
Using multiple practice fields, there was the usual assortment of camp drills -- pitchers and infielders worked together on fielding bunts, catchers practiced blocking and outfielders also went through their paces. All the hitters concluded the day with batting practice, followed by conditioning work.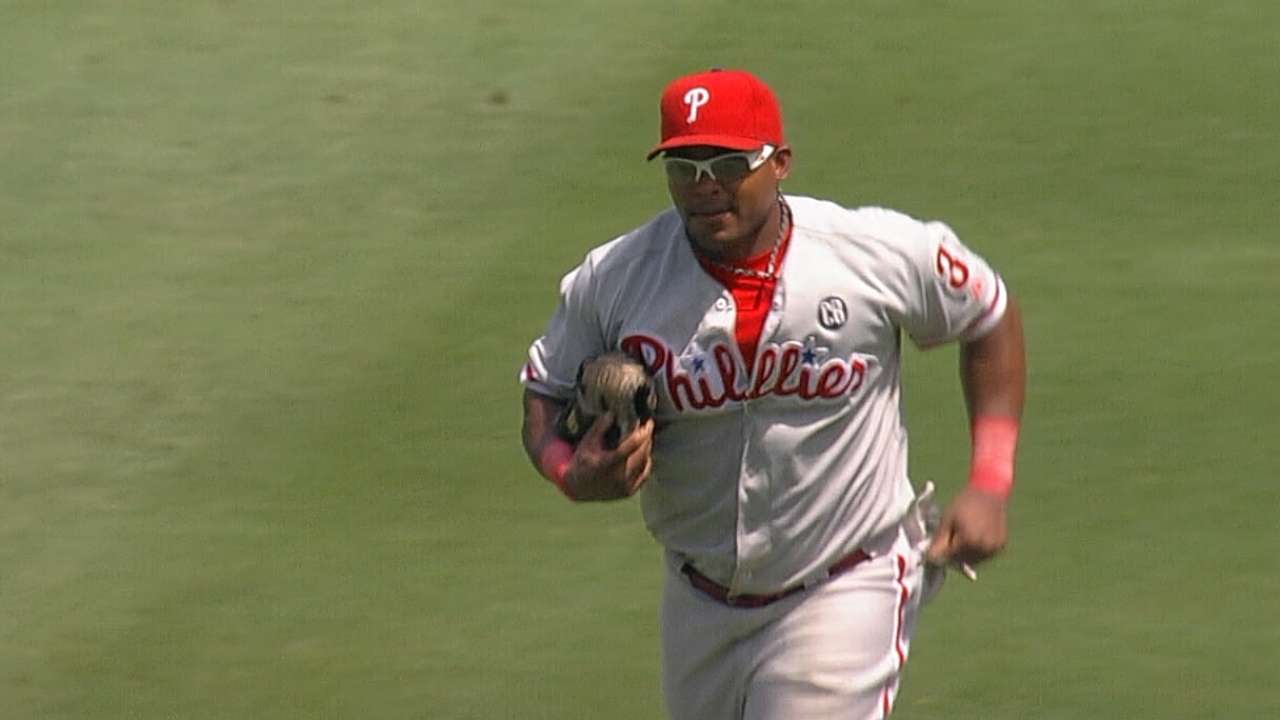 Left fielder and offseason acquisition Marlon Byrd, who came to camp a few days early, was pleased with how the workout went.
"It went really smoothly," Byrd said. "I've been around a lot of camps. They know what they are doing over here. It's nice to just fit in and go with the flow. It's nothing new that kind of throws you off. I'm liking everything. I love the energy that they have and the attitude. These guys are ready to play, ready to win. I'm glad to be here."
Mark Sheldon is a reporter for MLB.com. Read his blog, Mark My Word, and follow him on Twitter @m_sheldon. This story was not subject to the approval of Major League Baseball or its clubs.