Cano arrives to camp focused on reaching postseason
Second baseman thinks talented squad has potential to be great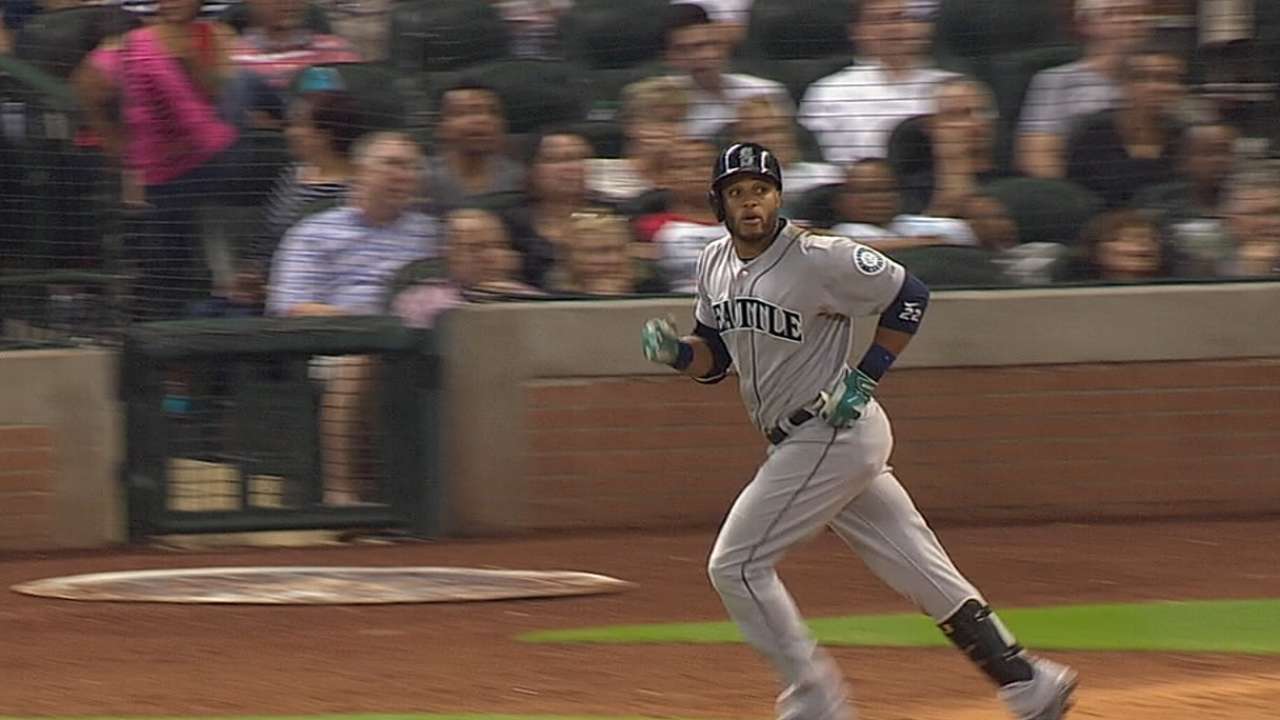 PEORIA, Ariz. -- As Mariners position players reported for camp on Tuesday, Robinson Cano arrived with a breath of fresh air and a healthy dose of optimism. But the six-time All-Star second baseman also knows that all the raised expectations and excitement can disappear in a hurry if things don't go well.
"On paper we look like the world champions," Cano said. "But it's not how we look on paper. We have to go out and prove it every single day. Hopefully, we'll stay healthy and be able to play the whole year."
Cano is buoyed by the addition of longtime friend Nelson Cruz, the reigning Major League home run champ, who signed a four-year deal with Seattle and will bat fourth in the lineup behind him for a club that missed a Wild Card berth by one game at 87-75.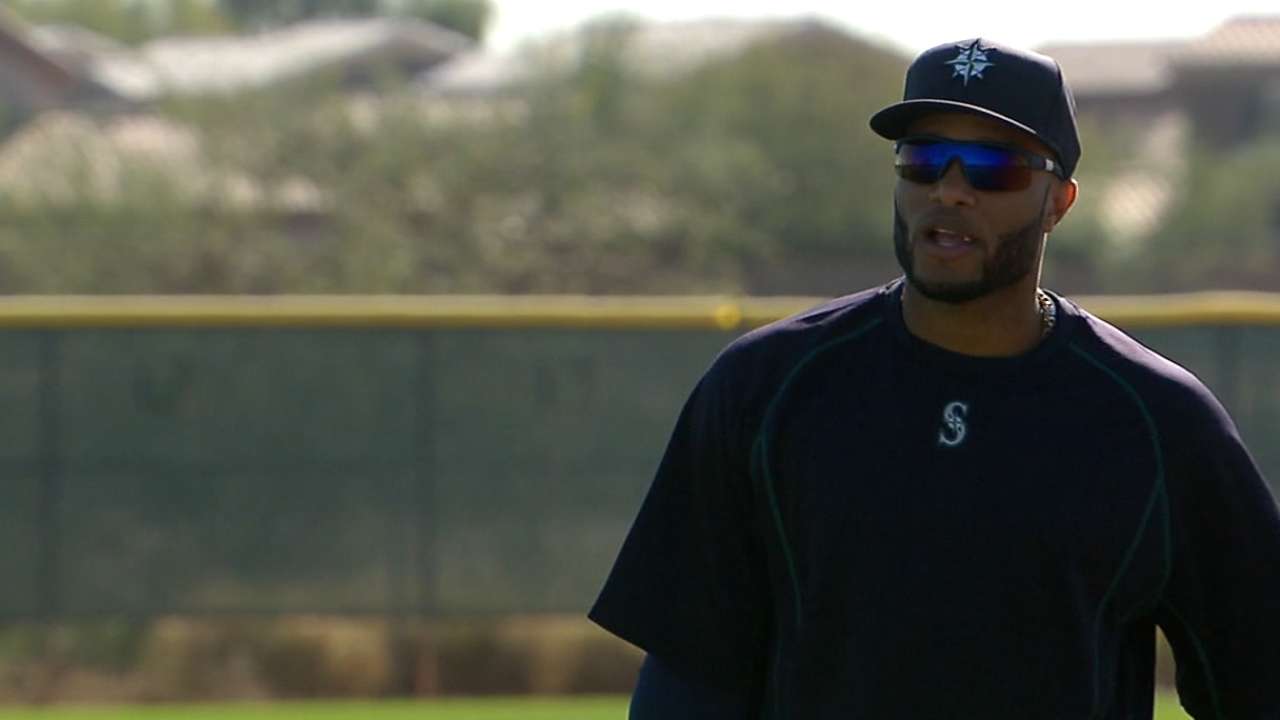 On a team with some of the best pitching in the American League, the added offensive boost of Cruz and fellow veterans Seth Smith, Justin Ruggiano and Rickie Weeks bodes well. But in the middle of that lineup, the Mariners also need another productive season out of Cano.
The 32-year-old hit .314 with 37 doubles, 14 home runs and 82 RBIs last year. He provided the middle-of-the-order presence and clubhouse leadership the Mariners sought when signing him to a 10-year, $240 million deal.
Cano says he reported 13 pounds lighter this season, at 212, after realizing he doesn't drop as much weight during the year when playing in the cooler Seattle climate. What does he expect to improve on personally in 2015?
"Last year I can't complain," Cano said. "That was a good year for me even though I didn't hit the ball out of the ballpark. For me to stay out there and be able to be healthy and play more than 150 games, that's what [is important] to me.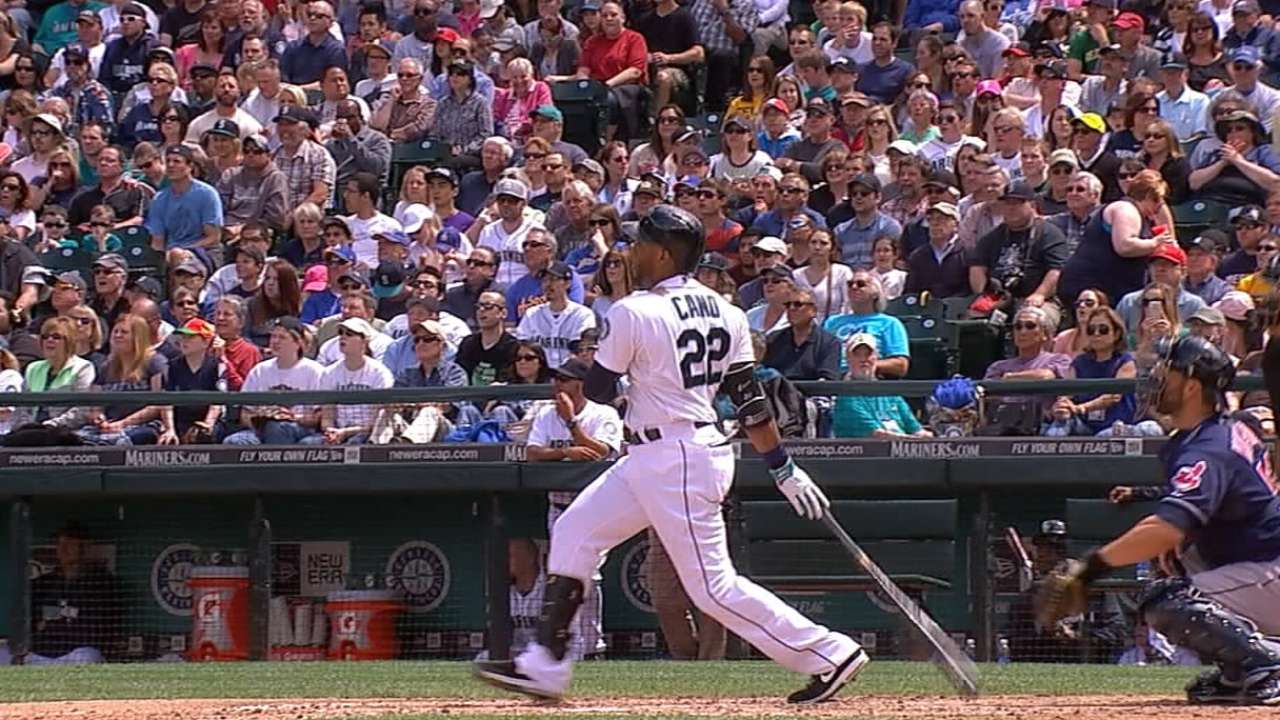 "The only thing I want is to go back and be able to make it to the postseason. Because that was an ending I'll never forget. One game makes a huge difference. Hopefully, now we'll take our experience and go into this year with a different mind, go from the beginning, not give anything away or let anybody take anything from us."
Cano was among the final position players reporting Tuesday, getting a text from manager Lloyd McClendon earlier in the morning reminding him Seattle's camp was in Arizona, not Florida. Cano, already en route from the Dominican Republic, texted him back asking him for the address to the Mariners' facility.
It's that sort of playful familiarity that Cano welcomes.
"I don't feel anything different," he said of his second season with Seattle. "I just feel like it's home."
Cruz also arrived Tuesday and all the Mariners will be on the field Wednesday for the first full-squad workout from about 9:30-noon MT at the Peoria Complex.
"That first day is always special," Cano said. "We have a chance to be back again. A lot of guys don't get that chance. To be able to come back and spend time in the clubhouse and on the field, this means a lot to me. I'm excited, I can't wait. Let's go."
Greg Johns is a reporter for MLB.com. Follow him on Twitter @GregJohnsMLB as well as his Mariners Musings blog. This story was not subject to the approval of Major League Baseball or its clubs.