Fiers not letting Stanton beanball affect pitching style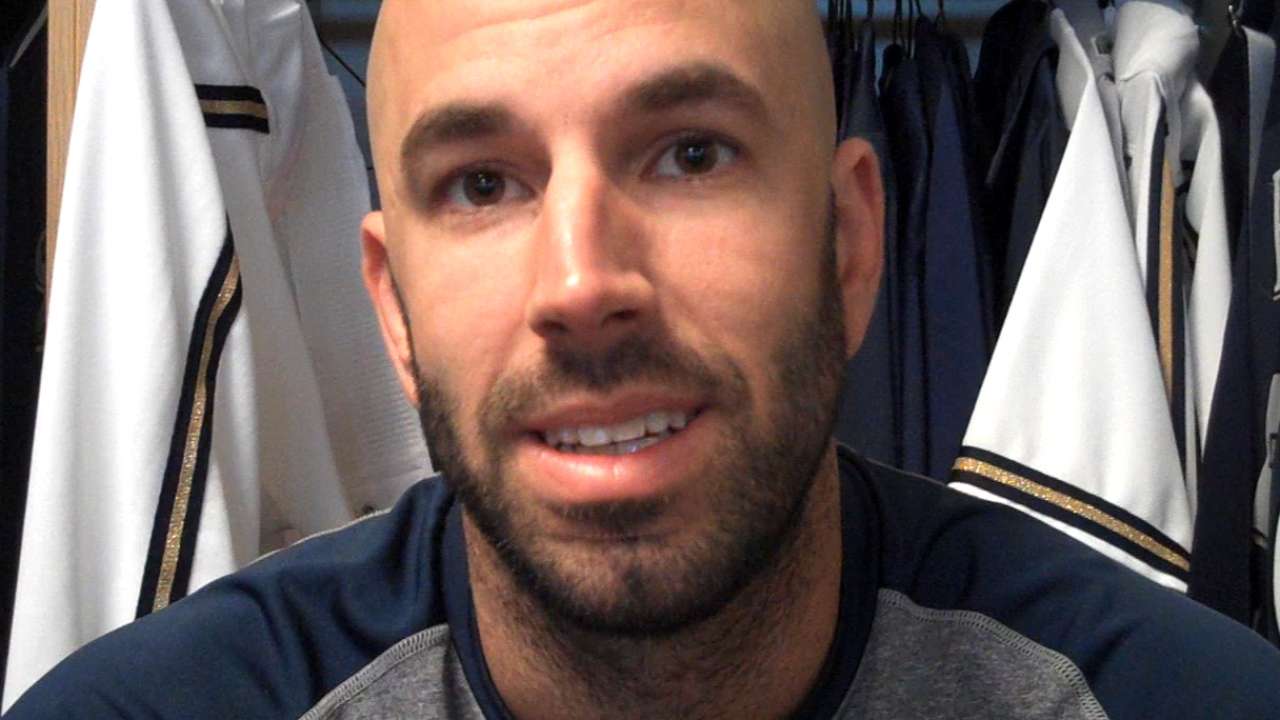 PHOENIX -- Brewers pitcher Mike Fiers still thinks about the wayward fastball that struck Marlins star Giancarlo Stanton in the face last September, but said he must continue to pitch inside if he's to remain successful in the Major Leagues.
"It's obviously still in my head. You get flashbacks every once in a while," Fiers said. "That moment was really tough for a lot of people, but it's definitely behind. I had to put it behind me pretty quick, you know? We were in a tough situation, in a playoff race. I didn't want to be the one where I hit somebody and I was scared to pitch again, especially with this team needing quality starts going into that last month of the season.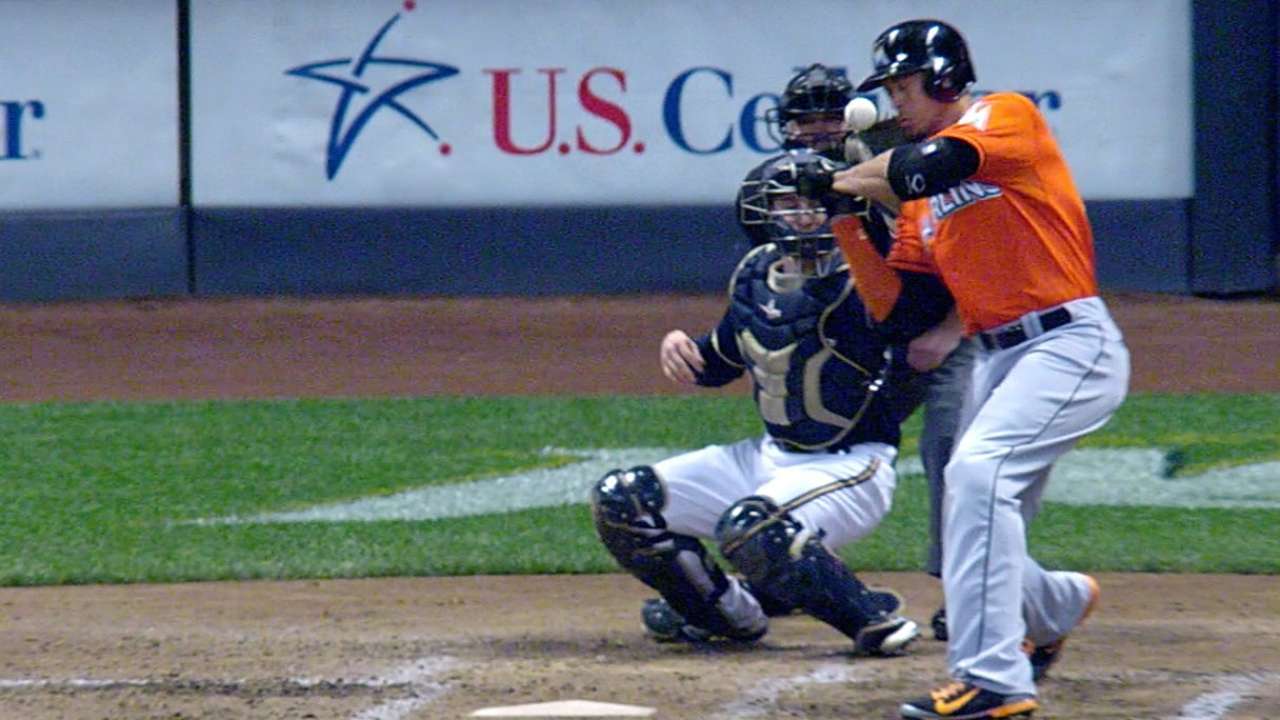 "[Stanton] knows it was definitely an accident. Me pitching the way I do, I have to pitch up, I have to pitch in, I have to pitch everywhere."
Fiers wasn't surprised when the Marlins made Stanton baseball's first $300 million man. The slugger, recovered from the facial fractures and lacerations he suffered last Sept. 11 at Miller Park, inked a 13-year, $325 million contract with the Marlins on Nov. 19 that represents the richest deal in North American sports history.
"Everyone knew that was coming," Fiers said. "The player he is, I've never in my career faced a player like that, who had pretty much every tool in the book."
The two could meet again this season, since Fiers is penciled into Milwaukee's Opening Day rotation for the first time. He's overcome his own personal challenges, mostly during a 2013 season in which his mother passed away from complications of Lupus, and Fiers suffered a broken forearm on a comebacker.
He recovered in 2014 to post a 2.56 ERA in 17 starts at Triple-A before going 6-5 with a 2.13 ERA in 14 games -- 10 starts -- for the Brewers, including a six-inning, 14-strikeout game against the Cubs in August. In three outings following the Stanton incident, Fiers posted two quality starts and a 3.00 ERA.
"Pitching 'in' is huge," said Fiers, who figured that out, "even before I got to pro ball, especially with those [aluminum] bats they use. If you threw in, you had to throw in off [the plate], and then go back away. But they had to respect that pitch in. You can't just sit there and throw away, away, away. Even the lower-level hitters are going to adjust."
Adam McCalvy is a reporter for MLB.com. Read his blog, Brew Beat, and follow him on Twitter at @AdamMcCalvy. This story was not subject to the approval of Major League Baseball or its clubs.