LaRoche happy to lead, but knows role is earned
Elder statesman on White Sox roster getting to know new teammates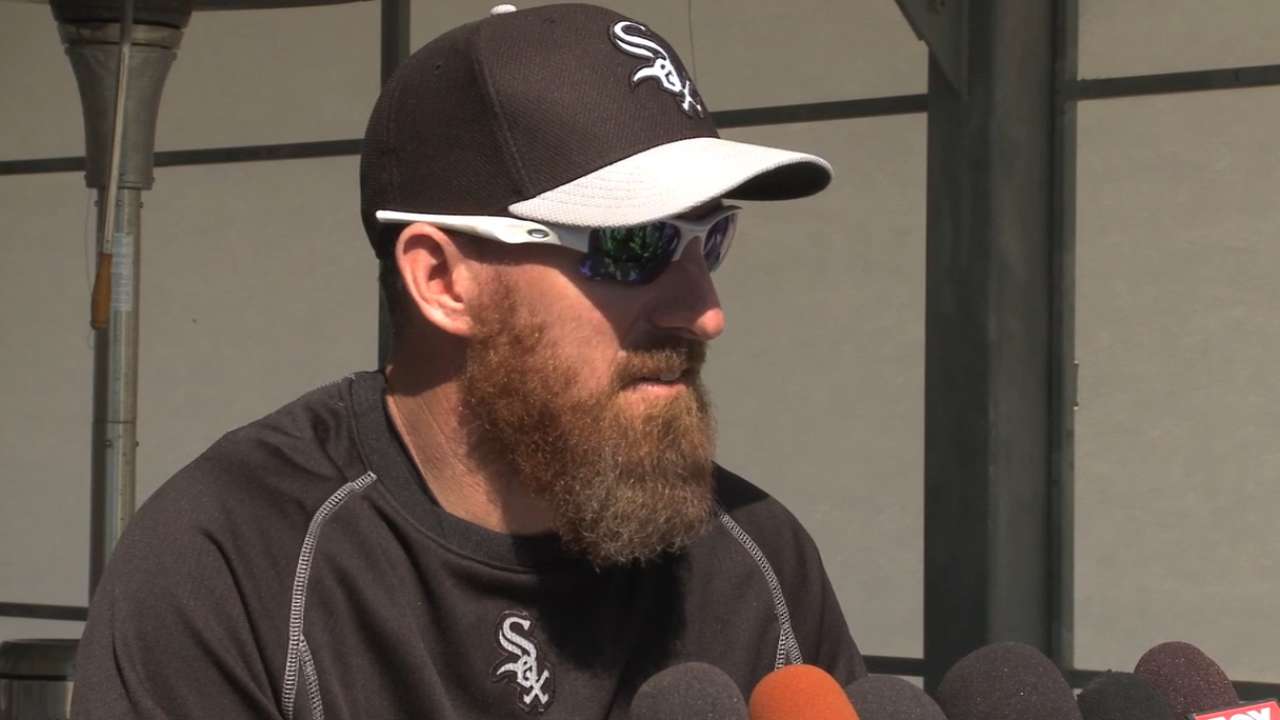 GLENDALE, Ariz. -- The role of leader is one that Adam LaRoche will gladly assume with the White Sox, as both the oldest player on the team's 40-man-roster and a man who comes to the organization with the reputation of being a highly positive clubhouse influence.
LaRoche, 35, also knows that arriving in a new league via free agency, let alone a new organization, means that mantle of leadership won't be assumed overnight.
"That leadership role is interesting because I don't know if you can walk in anywhere and be considered a leader. That's something that's earned," said LaRoche, who met with the media following Tuesday's first full-squad workout at Camelback Ranch. "And it's no different here regardless of how old you are or how many years you've played.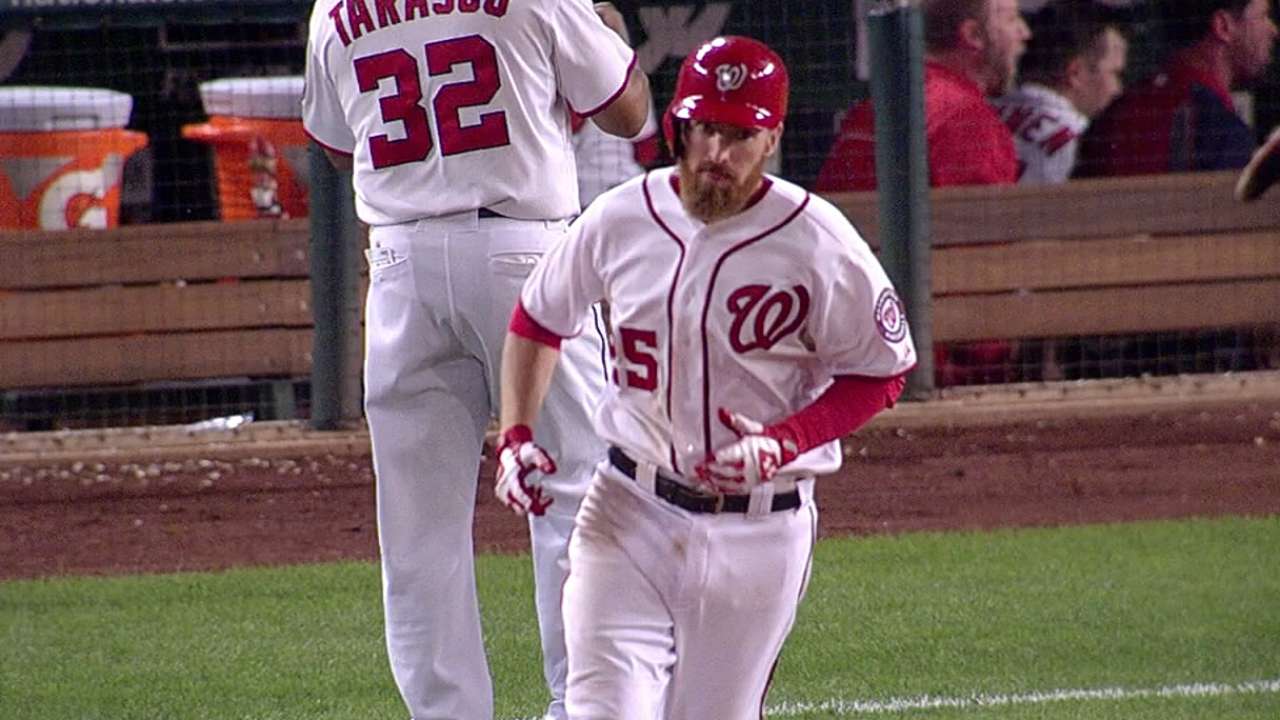 "If I end up in that spot, great. I've been there before and I love it. I love being the guy that people come to when things are going on, whether it's on the field or off the field. Anything in general. Again, that didn't start today."
Over 11 years and 1,478 games, with all but six of those games coming in the National League, LaRoche has amassed a .264 average, 243 homers and an .811 OPS. He also won a Rawlings Gold Glove Award at first base in 2012.
His even-keel, unflappable nature seems to be an even more impressive trait than his raw power or slick glove work. As pointed out by Zach Duke, who has played with LaRoche in Pittsburgh, Washington and now Chicago, LaRoche is a no-panic sort of guy.
"He's just a great teammate. He's the same person every day, always positive," Duke said. "Whether he's hitting .180 or .300, he's the same guy. It's not easy to do that. It's a testament to him, trusting the work, and trusting the plan and believing in himself."
"Anything's going to be the same for him as far as his approach," said White Sox manager Robin Ventura of LaRoche. "That rubs off on a lot of people, that he doesn't panic in any situation."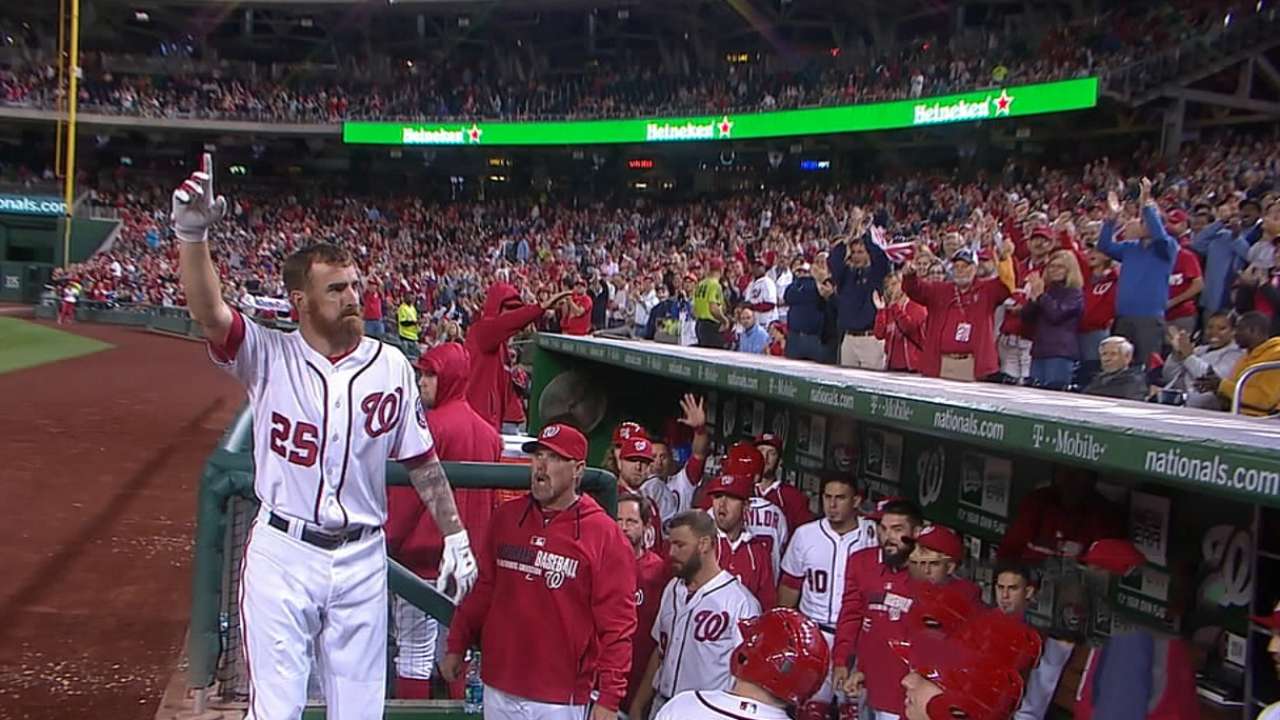 Hitting fourth in the lineup provides a productive bat behind Jose Abreu, the centerpiece of the White Sox offense. With LaRoche at first base, the White Sox have a chance to get Abreu off of his feet through a talented defensive player while keeping Abreu in the lineup.
There's plenty of time during Spring Training to figure out the Abreu/LaRoche first base/designated hitter's split, marking the same time that could put LaRoche as the top veteran influence of this revamped team. For now, LaRoche simply is learning about his teammates on this potential playoff contender. And as he said Tuesday, "so far, so good."
"If and when that [leadership role] happens, it will be down the road when I earn that with these guys," said LaRoche, whose brother, Andy, is in camp as a non-roster invite. "It's a different league and I don't know a bunch of guys over here. In the National League, I got to know a lot of the guys, so when I moved to another team, typically I knew a handful of them.
"I'm fine with it. It just seems like it wasn't that long ago that I was 23 or 24 years old."
Scott Merkin is a reporter for MLB.com. Read his blog, Merk's Works, and follow him on Twitter @scottmerkin. This story was not subject to the approval of Major League Baseball or its clubs.