Angels want steady approach to set bullpen pace
Relievers focused on throwing strikes, rather than high velocity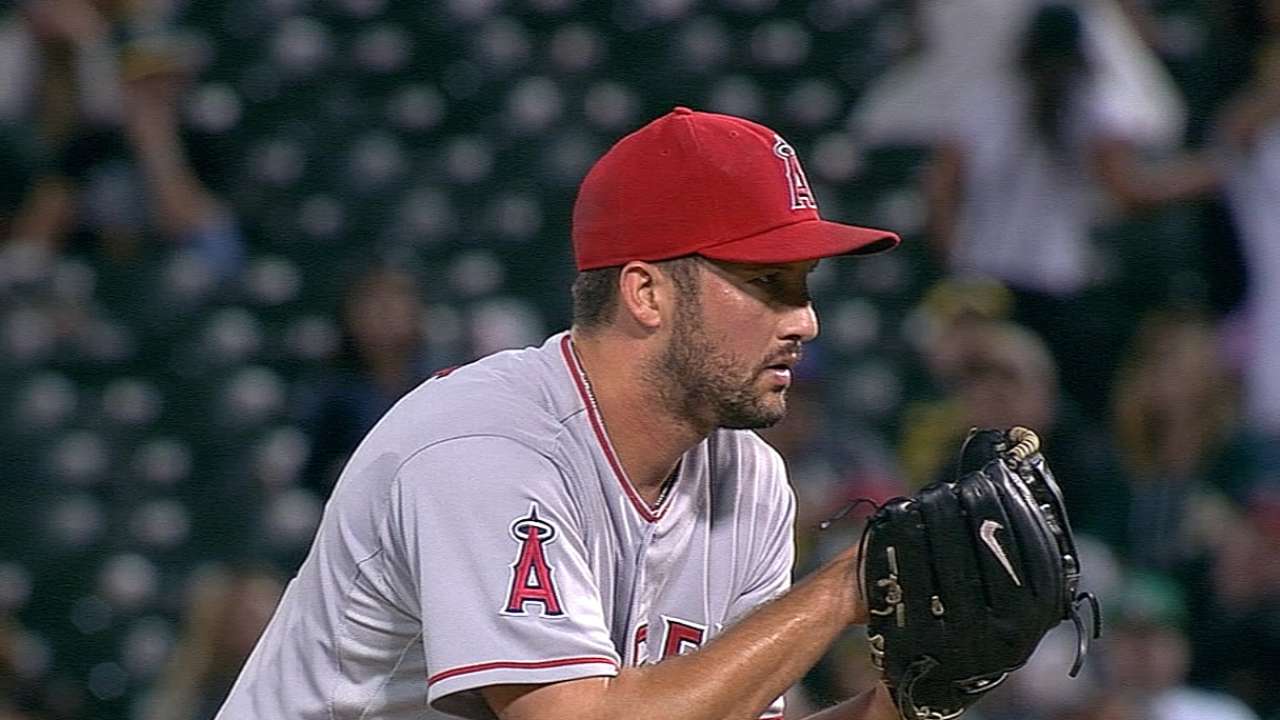 TEMPE, Ariz. -- It took Angels general manager Jerry Dipoto a lot of years, a lot of trades and a lot of names to finally find a bullpen group he's content with, and he got there in a rather unconventional way:
Without velocity.
Huston Street, Joe Smith, Mike Morin, Fernando Salas and Cesar Ramos are locks to crack the Opening Day 'pen, with Vinnie Pestano also a strong candidate. All of them throw fastballs at an average speed of less than 92 mph, which means the Angels are basically ignoring baseball's dogma about power arms in the bullpen.
"If we can find guys who throw hard, throw strikes and get outs, then we've found something really solid," Dipoto, a former power reliever, said. "But I've learned over time that strikes, command and just general presence, not letting innings spiral on you, are so important."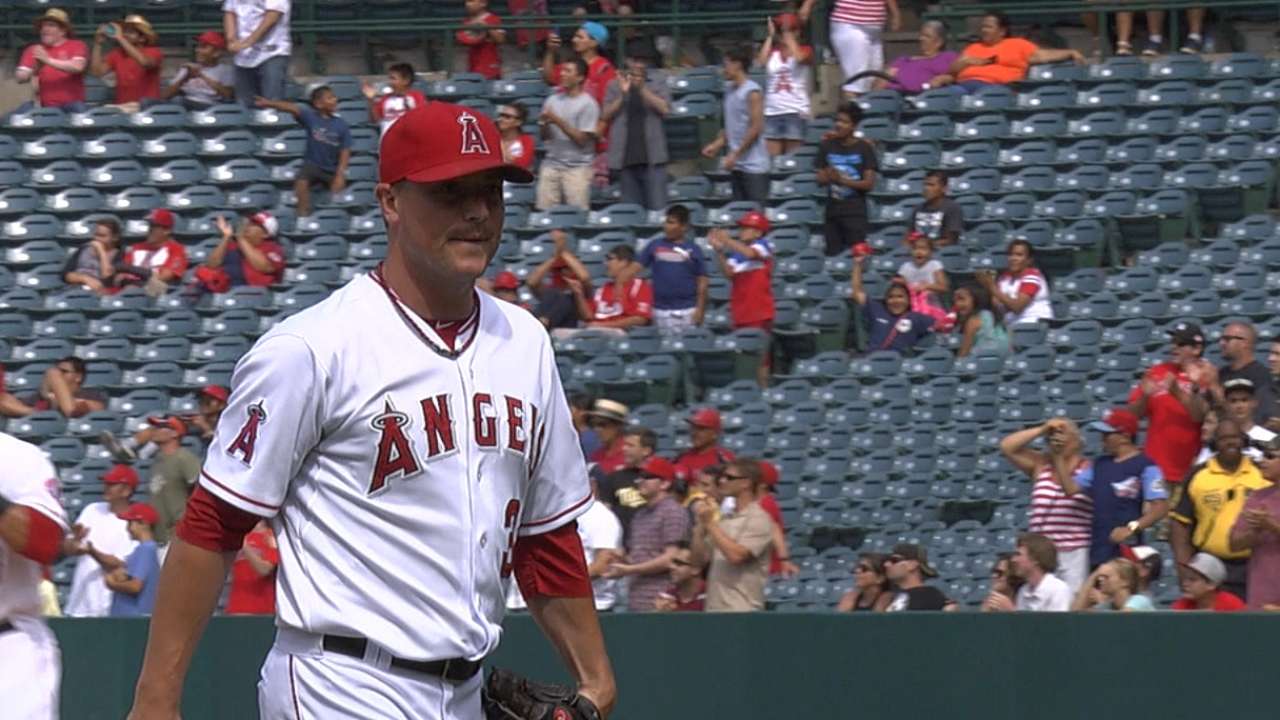 Projecting success in the big leagues is hard, but scouting velocity is easy. You can sell it on paper, and you can't teach it. So the big fastball will always be given preference, especially in the late-inning situations that allow pitchers to throw max effort.
But recently the Angels have placed more of a premium on strike-throwing ability than radar-gun readings. A prime example was Michael Kohn, who can throw his fastball in the triple digits, but he couldn't make his way to the Majors last year because his walk rate was too high.
In 2013, Kohn was one of six relievers -- along with Ernesto Frieri, Dane De La Rosa, Garrett Richards, Juan Gutierrez and Kevin Jepsen -- who logged at least 25 innings out of the Angels' bullpen and threw at least 94 mph. Frieri was dealt for Jason Grilli, who was allowed to leave via free agency, just like De La Rosa and Gutierrez before him. Jepsen was traded for Matt Joyce.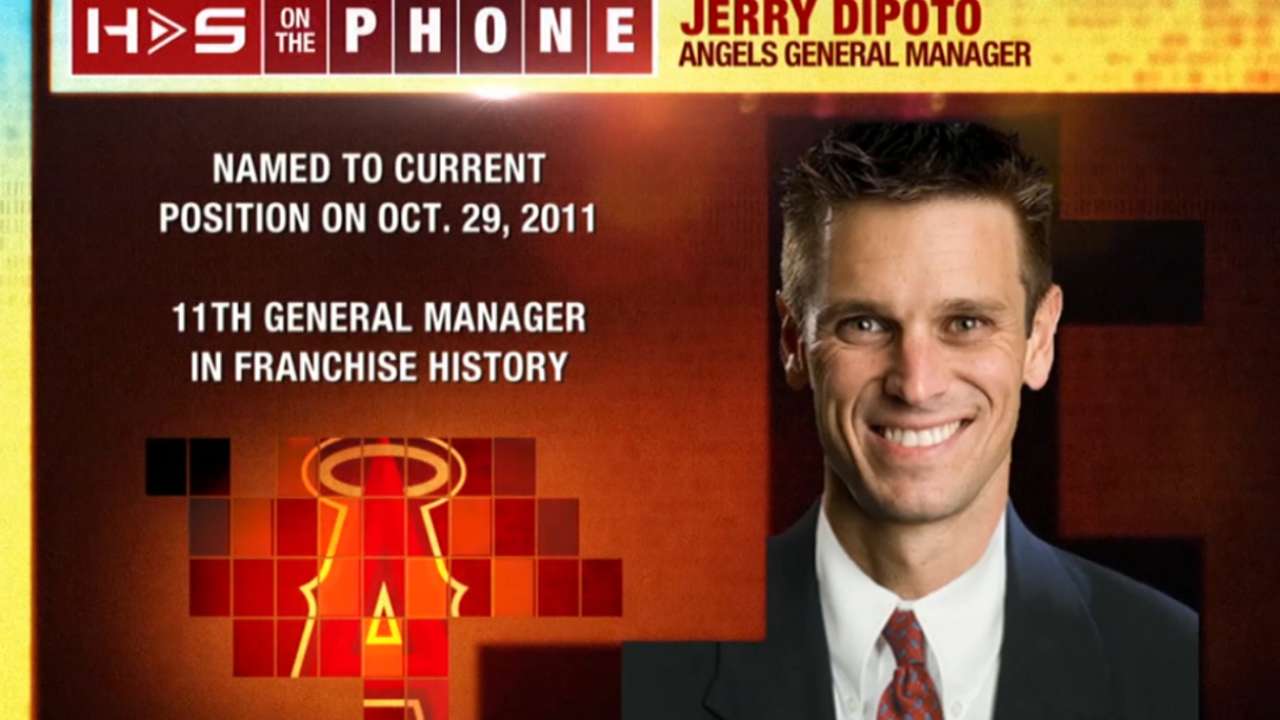 "We're not afraid of velocity," Dipoto said. "I love guys who throw hard."
But he prefers pitchability, location and varying looks.
As Smith said, "outs are outs."
"What is the average starter velocity?" Street asked, estimating something in the high 80s or low 90s. "Those guys throw the bulk of the innings throughout the Major League season. They get more outs than we get. So, clearly, pitching is what matters and what gets guys out. Who makes the most money in the game? Starting pitchers. I guess it's just the idea that for one inning it's hard to hit 95 or 97 [mph], but at the end of the day, my belief is that every inning is one inning."
Street (a closer with a funky delivery) and Smith (a setup man who throws sidearm) have combined to post a 2.36 ERA in 510 appearances over the last four years, and both throw their fastballs mostly 89 mph. Morin, who features a plus changeup, posted a 2.90 ERA in 60 appearances as a rookie in 2014. Ramos, a lefty, has a 3.90 ERA in 150 innings the last two years. Salas, who generates a lot of strikeouts despite a 91 mph fastball, posted a 3.38 ERA and a 1.09 WHIP last year. And Pestano, another sidearmer, has limited right-handed hitters to a .511 OPS in his career.
"I love it," Smith said of a bullpen made up of relatively slow throwers, "and I love it that we all have the opportunity to do it here."
Street, who threw his two-seam fastball at an average speed of 89.2 mph last year, brought up an interesting point about pitchers who succeed without velocity: You don't have to worry about how they'll fare if they suddenly can't throw hard anymore.
"It's a pretty proven fact that you can get outs just by making pitches," Street said. "I think the move to velocity is in a lot of ways just because you feel like you can take somebody with velocity and teach him. You can't teach velocity. It's like speed. But at the end of the day, speed has to get on base. Velocity, at this level, has to be located."
Alden Gonzalez is a reporter for MLB.com. Read his blog, Gonzo and "The Show", and follow him on Twitter @Alden_Gonzalez. This story was not subject to the approval of Major League Baseball or its clubs.