Ventura gives players his state of White Sox address
Manager's message centers on doing right things to prepare for season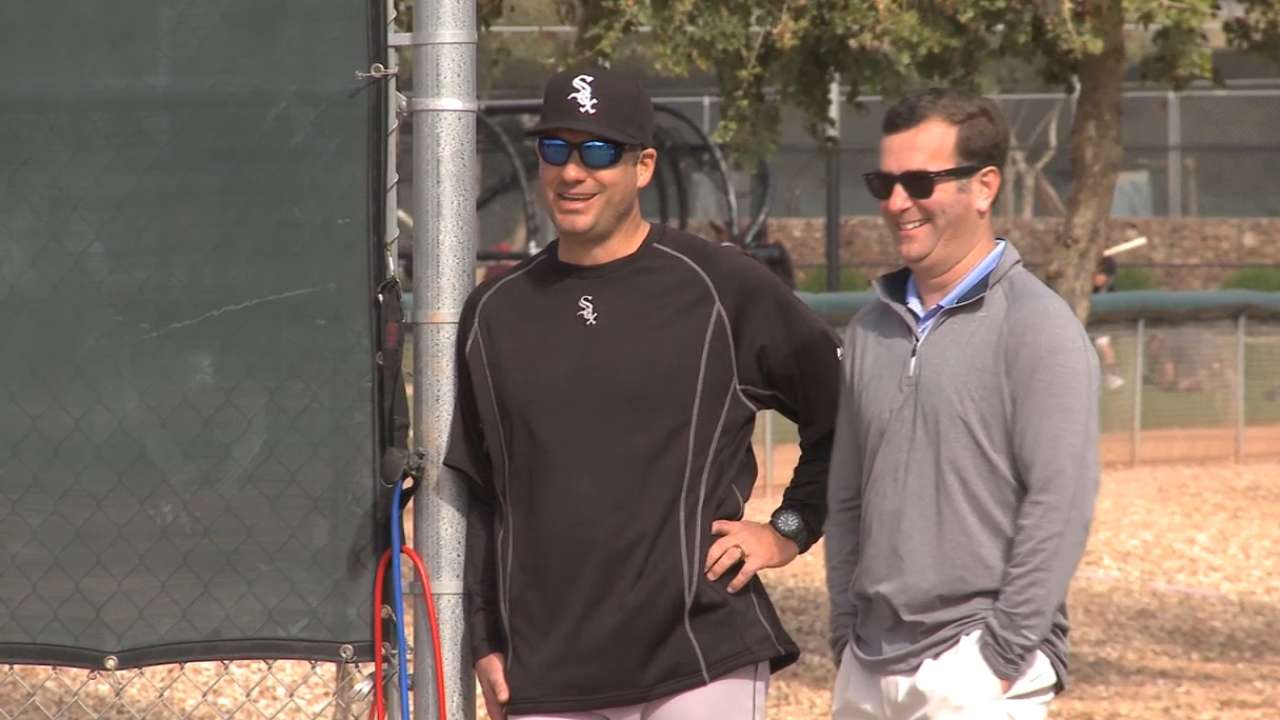 GLENDALE, Ariz. -- Robin Ventura gave his state of the White Sox address before his squad's first full Spring Training workout Wednesday at Camelback Ranch. But the manager's speeches aren't designed to present all his "A" material in one sitting.
"I save them throughout. I've never given one big one," said a smiling Ventura. "I give little ones along the way."
Tuesday's message centered on his players doing the right things in Arizona to get ready for what could be a special 2015 season.
"It's Spring Training," Ventura said. "You're just giving the basic stuff of rules and we're getting out on the field and we're getting ready to prepare for a season and we're going to be out there doing the drills until we feel like they're done right and go from there.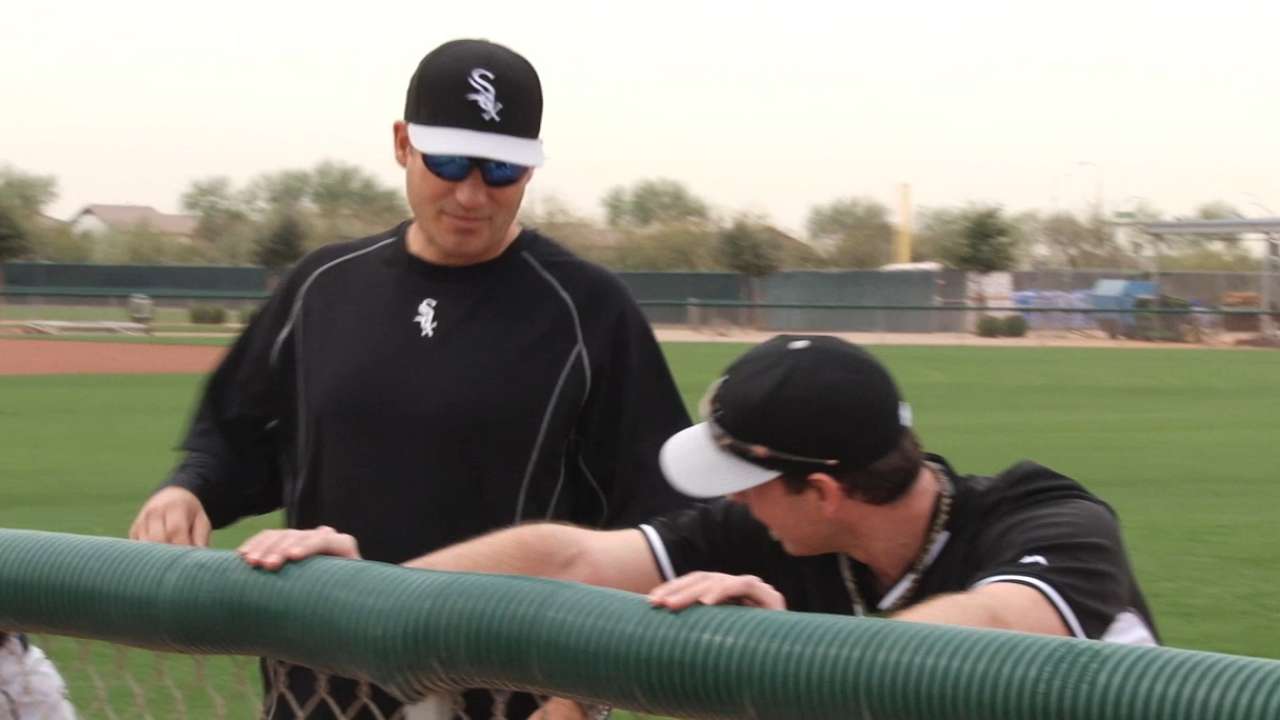 "A lot of it is that players that come in know their responsibility and what it takes to be ready for a season, competing for a job. Everything becomes important, everything we do out here. That's the message."
Here are a few more news items and notes from Tuesday:
• Giving up chewing tobacco became part of Conor Gillaspie's offseason fitness regimen.
"Obviously, not chewing tobacco anymore, not having to spit all day, is probably the main reason, truthfully," said Gillaspie of looking to have bulked up some. "I trained hard and tried to eat quite a bit because you know how it is during the year, a lot of guys shed pounds. I'm trying to gear myself for the last couple of months of the season when a lot of guys get tired.
"I was probably a victim of that last year. I really got a little bit overwhelmed towards the end of the year, and I'm trying to combat that by hopefully staying a little bit stronger and obviously starting with baseball activities a little bit later this winter, in the hopes that prepares me for the end of the season."
• White Sox chairman Jerry Reinsdorf, who turns 79 on Wednesday, took in the first day of full-squad workouts at Camelback Ranch.
• Ventura said that Melky Cabrera will start Cactus League action in the lineup's second spot, but "nobody is locked into anything." Both Gordon Beckham and Emilio Bonifacio will see time at shortstop.
"Wherever they want," said Bonifacio of where he envisions playing. "I'm just here to help the team."
• Adam Eaton was honored to be a finalist for a Rawlings Gold Glove Award in 2014. But his goal is to win one in 2015.
"We want three," Eaton said. "We want Avi [Avisail Garcia] to win one, we want Melky to win one -- in the outfield. As a team, we want to win it. We want to win it all.
"Individual accolades are great. If you put in individual accolades, the team accolades are going to be there as well."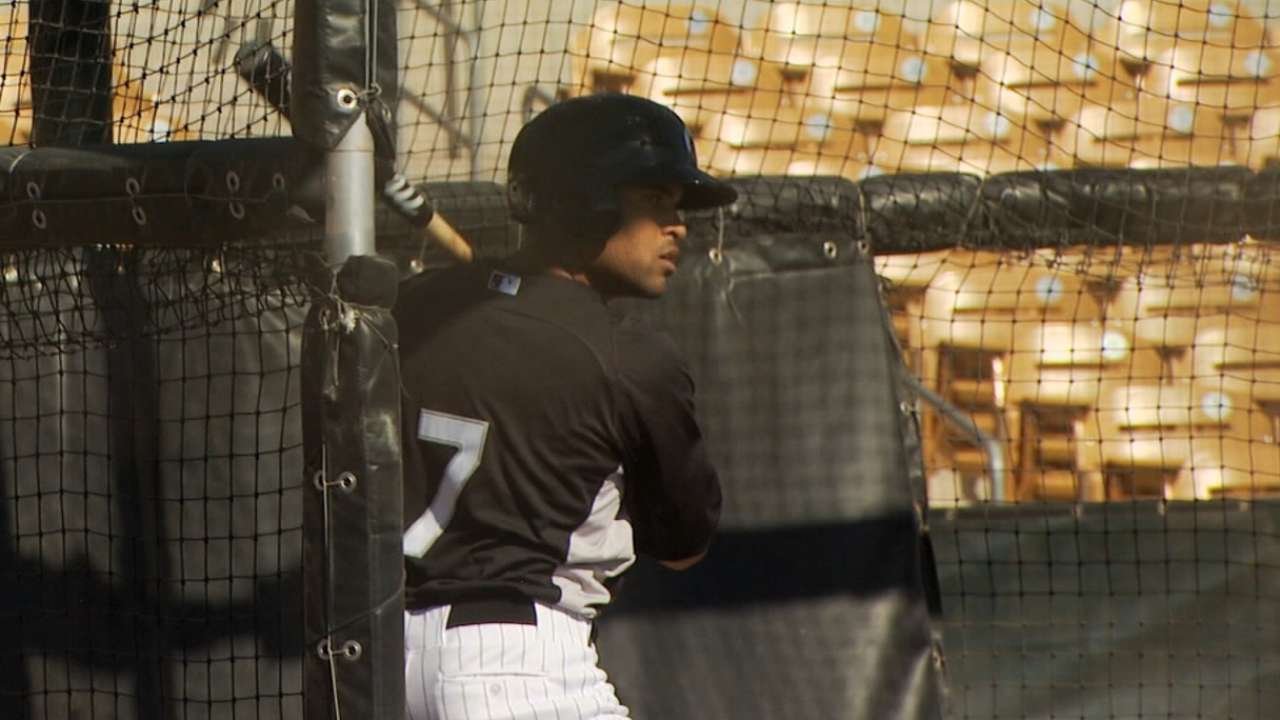 • Micah Johnson delivered a quote that would fit in most aspects of life when asked about his confidence to emerge as the team's starting second baseman.
"You have to be confident, but not arrogant," Johnson said. "If you become arrogant, that's when you lose your edge to work hard."
Scott Merkin is a reporter for MLB.com. Read his blog, Merk's Works, and follow him on Twitter @scottmerkin. This story was not subject to the approval of Major League Baseball or its clubs.