Gentry looks to bounce back from injury-marred 2014
A's expect speedy outfielder to be integral part of offense
MESA, Ariz. -- The A's started and finished the 2014 season without Craig Gentry, who is eager for a second chance to introduce himself to fans after multiple injuries interrupted his first season in green and gold.
Gentry came to camp last year as one of the organization's most prized offseason acquisitions, a player the Rangers didn't want to give up until lured by an offer that included one of the A's top prospects: Michael Choice. Gentry also arrived injured, hurting his back while driving one too many hours from his offseason home in Dallas to the A's spring complex.
"I didn't even get to have a Spring Training at all, which is tough," Gentry said Tuesday. "Then, obviously, I broke my [right] hand, and that was definitely frustrating."
It was a tough break in more than one way. Gentry broke the hand midseason on a bunt attempt and missed nearly a month, at a time when he was getting consistent playing time with Coco Crisp on the disabled list.
Then came the concussion on Sept. 9, ultimately keeping Gentry off the A's postseason roster. Had they won the American League Wild Card Game, Gentry was prepared to go to Arizona to play in rehab games in order to be given the green light by MLB for the League Championship Series.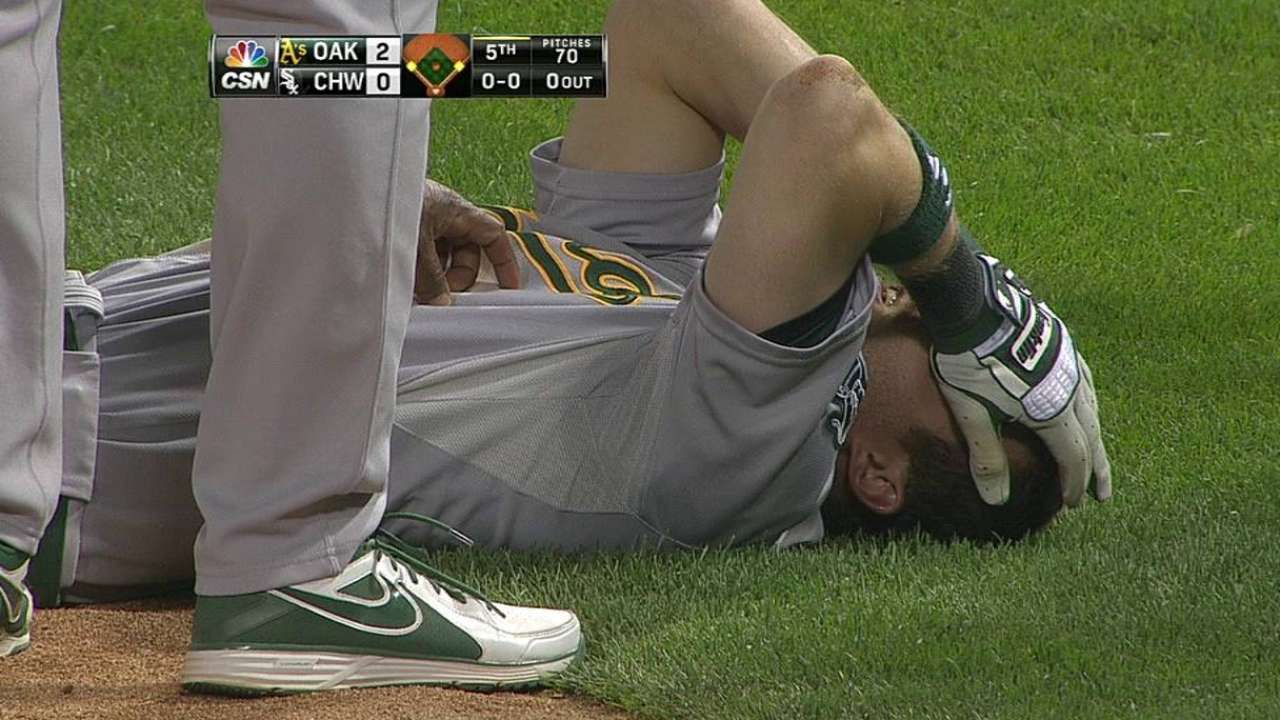 Instead, he was cleared at the start of October as the A's were packing their bags for the offseason.
"I was able to do everything that I normally do with no issues," he said. "Last year was frustrating. It's tough to get into the groove of things and get in a rhythm when you're playing and then you're not playing. Trying to find your way on a new team and then you're hurt all the time, that was definitely the toughest part. Hopefully this year will be better."
Gentry still managed to steal a team-high 20 bases despite the missed time, and he finished with a .254 batting average. This year, he's expected to split time in left field with another speedster, Sam Fuld, and speed will be an integral part of the club's run production, as the A's attempt to score more with less power.
"That's my game," Gentry said. "That plays into my game really well. The dynamic of this team has changed a lot, but regardless of that, I still think we're going to surprise a lot of people."
Jane Lee is a reporter for MLB.com. This story was not subject to the approval of Major League Baseball or its clubs.