Miggy gets treadmill; Iglesias progressing
Injured starters continue to put in work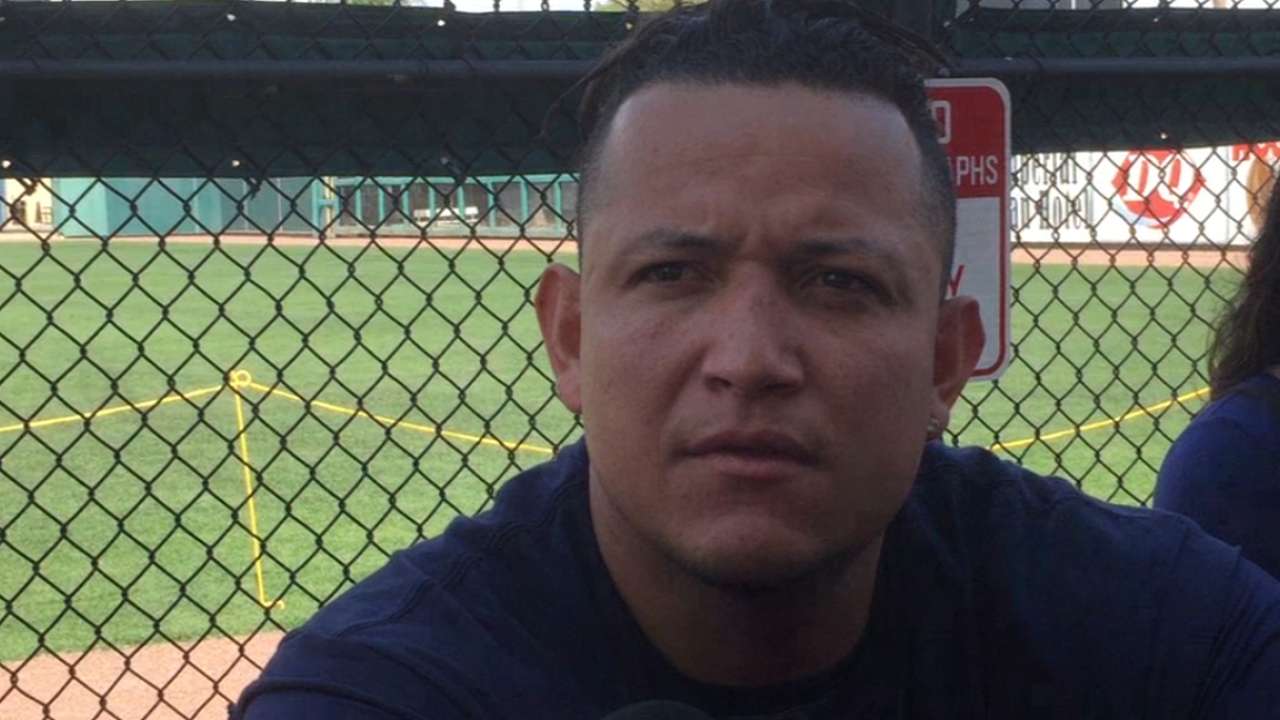 LAKELAND, Fla. -- The Alter-G anti-gravity treadmill the Tigers ordered last week for Miguel Cabrera's rehab arrived on Tuesday, just in time for Cabrera to start his limited weight-bearing running program.
The treadmill arrived Tuesday from Indianapolis, where it was reportedly being used at the NFL combine. It did not appear to be worse for wear.
Cabrera had been using the same type of treadmill during his offseason rehab in Miami. His Tigers teammate, Jose Iglesias, used the same during his rehab from stress fractures in both shins.
"The Alter-G is a very safe machine and is a very practical and a really good machine, especially [for] me," Iglesias said. "When I got cleared to run and everything, I was able to run [on] 70 percent of my body weight. You actually take extra weight off you and do the same type of cardio."
The weight difference comes from the lower half of a runner's body essentially being in a pressurized bubble.
"If you weigh 250, you can run at 150 or 180 or 200," Iglesias said. "So you take [off] 50 pounds without eating a salad."
Iglesias bats in spikes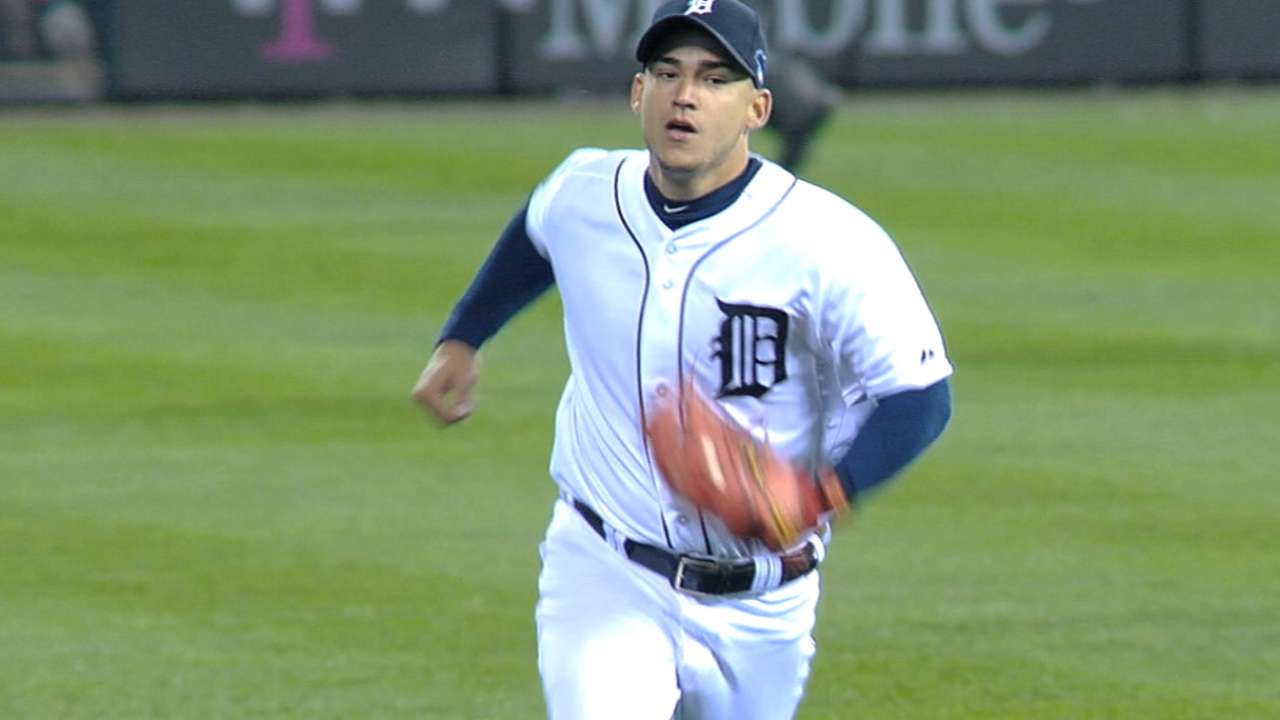 Iglesias took batting practice in spikes on Tuesday, but it doesn't mean he's doing so all the time. Iglesias said Tuesday he has been alternating between spikes, turf shoes and sneakers in workouts depending on what he's doing.
"When I do some activities where I don't want to slip, I'll use my spikes," Iglesias said.
Eventually he'll mix in the spikes more. For now, however, he's pacing the impact he puts on his legs after missing last season with stress fractures. When he takes ground balls at shortstop, he'll do so without the spikes for now.
V-Mart expected to report next week
With full-squad workouts underway, only one person is missing from Tigers Spring Training. In the case of Victor Martinez, he's missing by design.
Martinez isn't far away, currently rehabbing near his home in Orlando, Fla., after undergoing surgery on his left knee earlier this month. He hasn't been cleared for baseball activity, though, and team officials want to make sure he isn't tempted to do so.
"I think part of the reason for keeping him there is if Victor gets into the clubhouse and sees guys hitting, he's going to want to hit," manager Brad Ausmus said. "So we're kind of trying to protect Victor from Victor a little bit. Victor doesn't like to sit on his hands."
Ausmus said Martinez is scheduled for 10 rehab sessions in Orlando, then will rejoin the team next week.
Jason Beck is a reporter for MLB.com. Read Beck's Blog and follow him on Twitter @beckjason. This story was not subject to the approval of Major League Baseball or its clubs.