Twins working on new signs at camp
Catchers begin going over Molitor's signals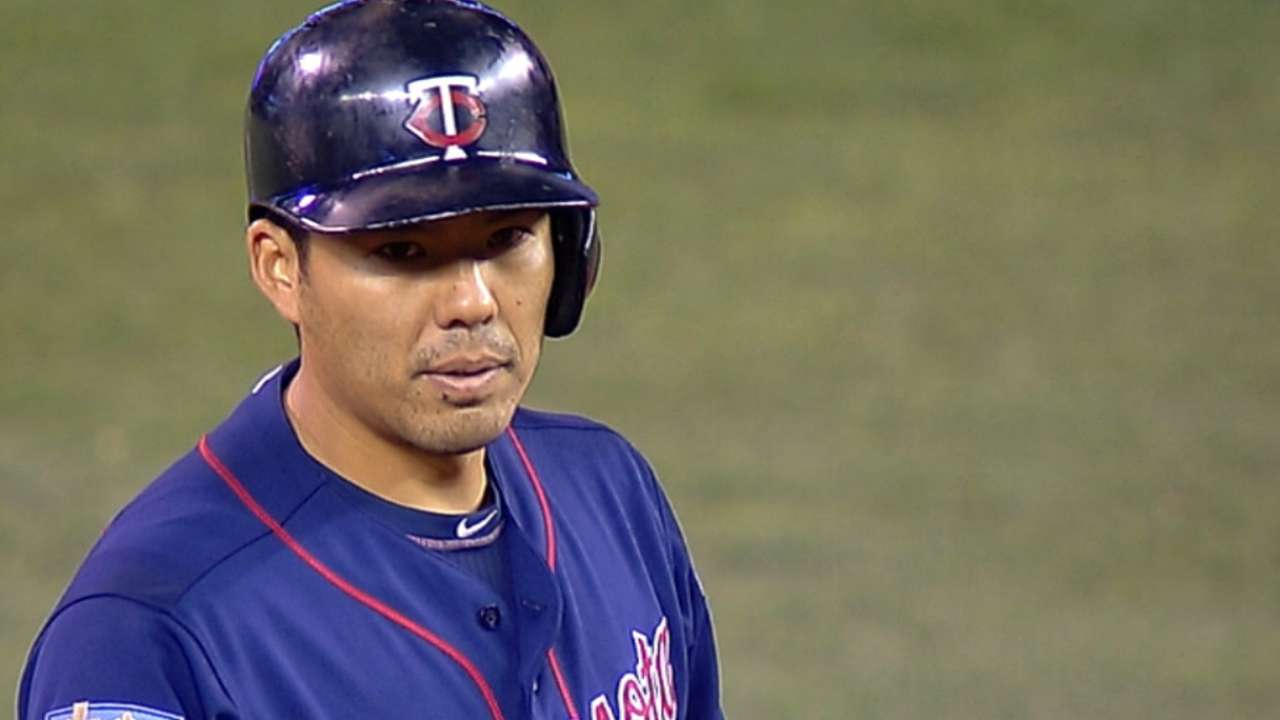 FORT MYERS, Fla. -- While the 29 pitchers in Twins camp remained in the clubhouse, the eight catchers held their first formal meeting Tuesday morning at Hammond Stadium to talk over some basics, including going over signs.
Kurt Suzuki said the Twins are currently overhauling their signs under new manager Paul Molitor, but that it's not difficult to pick up on them. Suzuki said he expects Molitor to go more into detail once the rest of the position players report on Friday.
"We are going to go over that once everyone gets here," Suzuki said. "That's going to be a little bit different. But if you've been around the game and understand the situation, it's pretty easy to figure out. You just have to think along with the situation."
Position players, including catchers, were also given an updated defensive handbook, which lays out how the Twins want certain plays covered. One of the changes is the way they'll defend bunts this year, which will affect the catchers as well.
"As a catcher we know the signs, and we can see the way our fielders are positioned," Suzuki said. "We go over it so much. So I don't even really even have to see the signs for that. I can see just based on how we're shifted and positioned."
Other notes from the Twins' second day of workouts between pitchers and catchers:
• The Twins went with classic rock as their music choice in the clubhouse before their workout, which pleased Molitor. Molitor said he doesn't want to fully overhaul the music the club listens to in the clubhouse, but that he wants to try to curb some of the explicit music he's heard in the past.
"I'm not going to get crazy about the music, but when you're walking around there before the game sometimes, it makes you shake your head a little bit," Molitor said. "We don't want to disrespect people."
• The Twins held a special birthday celebration for longtime clubhouse attendant Wayne "Big Fella" Hattaway on Tuesday morning for his 75th birthday. The Twins brought out a cake and sang Happy Birthday to Hattaway, who has been with the organization since 1963.
"I led a little chorus of Happy Birthday and he gets a little flustered," Molitor said with a smile.
Rhett Bollinger is a reporter for MLB.com. Read his blog, Bollinger Beat, and follow him on Twitter @RhettBollinger. This story was not subject to the approval of Major League Baseball or its clubs.