Breaking down Moncada's contract with Red Sox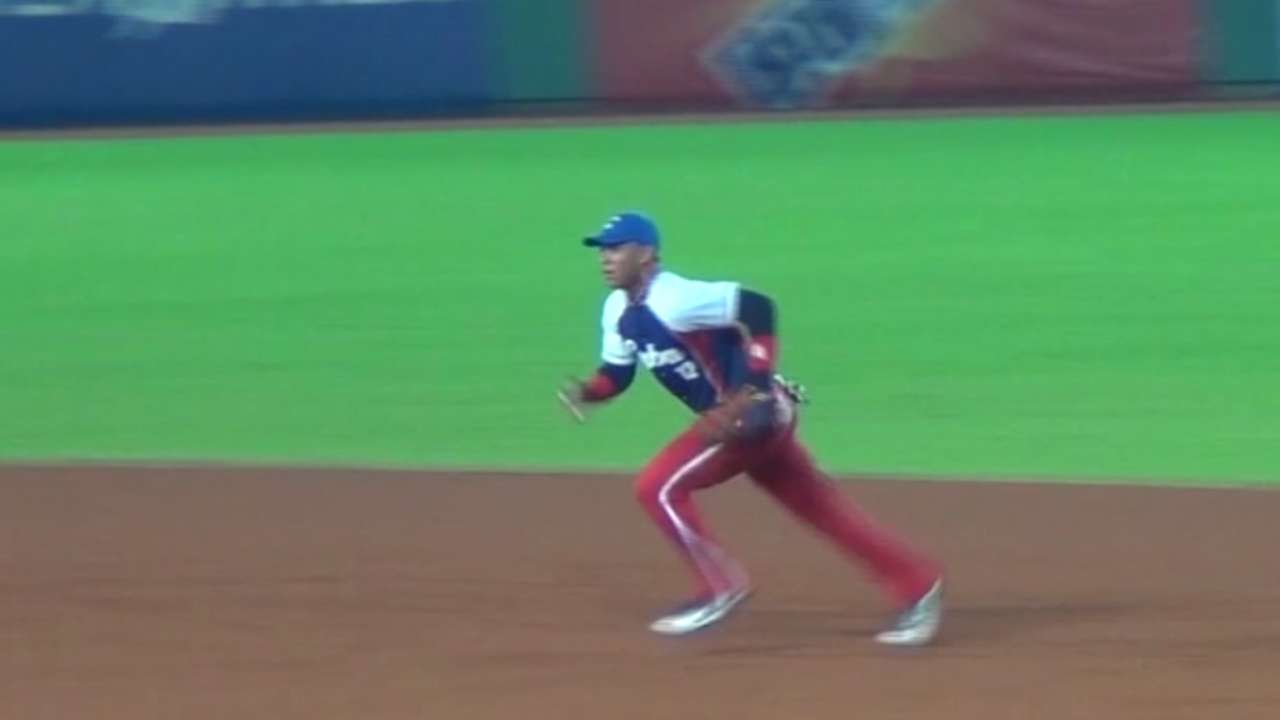 Cuban infield prospect Yoan Moncada is on the verge of making history.
Moncada's deal with the Red Sox that features a $31.5 million signing bonus -- a figure that smashes the $8.27 million bonus record for an international amateur under the current signing guidelines, which was given to right-hander Yoan Lopez by the D-backs in January -- is being finalized.
Moncada's talent is rare and his skill set is unique. However, the teenager is also operating under the same rules of a first-year Minor League contract that governs all players subject to the international signing guidelines. In that way, Moncada is just like everyone else.
Here's how:
• A team has up to three years to pay out a signing bonus of $1 million or more for an international player. International players who sign for less than $1 million have to be paid out by the end of the next calendar year. In Moncada's case, he and the Red Sox have agreed to pay out the bonus over three years. The terms for Moncada's payments were not disclosed.
• The bonus amount and when the contract is signed do not impact the terms of a first-year Minor League contract. Because Moncada was 19 years old on June 5 prior to the year he signed -- he turns 20 in May -- Boston has four years to place him on the 40-man roster before he is subject to the Rule 5 Draft. That is the same amount of time that would apply to a typical college draftee. International players and American high school draftees who are 18 years old or younger on June 5 prior to the year they sign have five years before they are subject to the Rule 5 Draft.
• Like any player, the Sox could theoretically keep Moncada in the Minors for up to seven years before he would be eligible for Minor League free agency, though that should not be an issue for him. Once Moncada hits the Majors, the rules are the same as they are for any other rookie: He must accrue at least six years of service time before becoming eligible for Major League free agency. It remains to be seen what Moncada will make as a Major Leaguer -- his signing bonus is separate from future earnings -- but the minimum Major League salary this year is $507,500, and Moncada will be eligible for arbitration after two or three seasons.
Jesse Sanchez is a national reporter for MLB.com. Follow him on Twitter @JesseSanchezMLB. This story was not subject to the approval of Major League Baseball or its clubs.