Cubs counting on Castro to continue to pull weight
Confident shortstop emphasizing leg work to prevent injuries, stay in lineup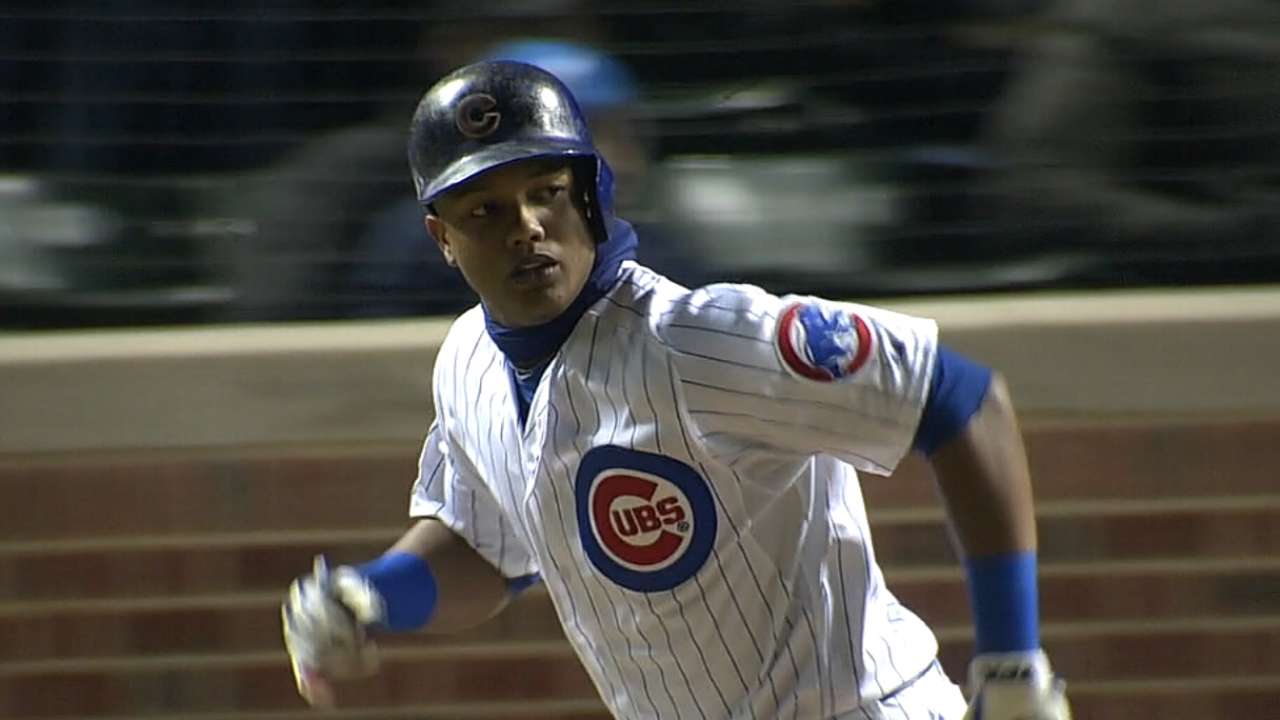 MESA, Ariz. -- Starlin Castro is prepared to carry the Cubs on his back. The shortstop literally did just that in preparation for the season.
One of the drills strength coach Tim Buss had Castro do to strengthen his legs was carry 210-pound teammate Mike Olt on his back, and run forward and backward.
"I did some things I've never done in my life," Castro said. "It really makes you tired at the moment, but after that, a few days later, you feel good."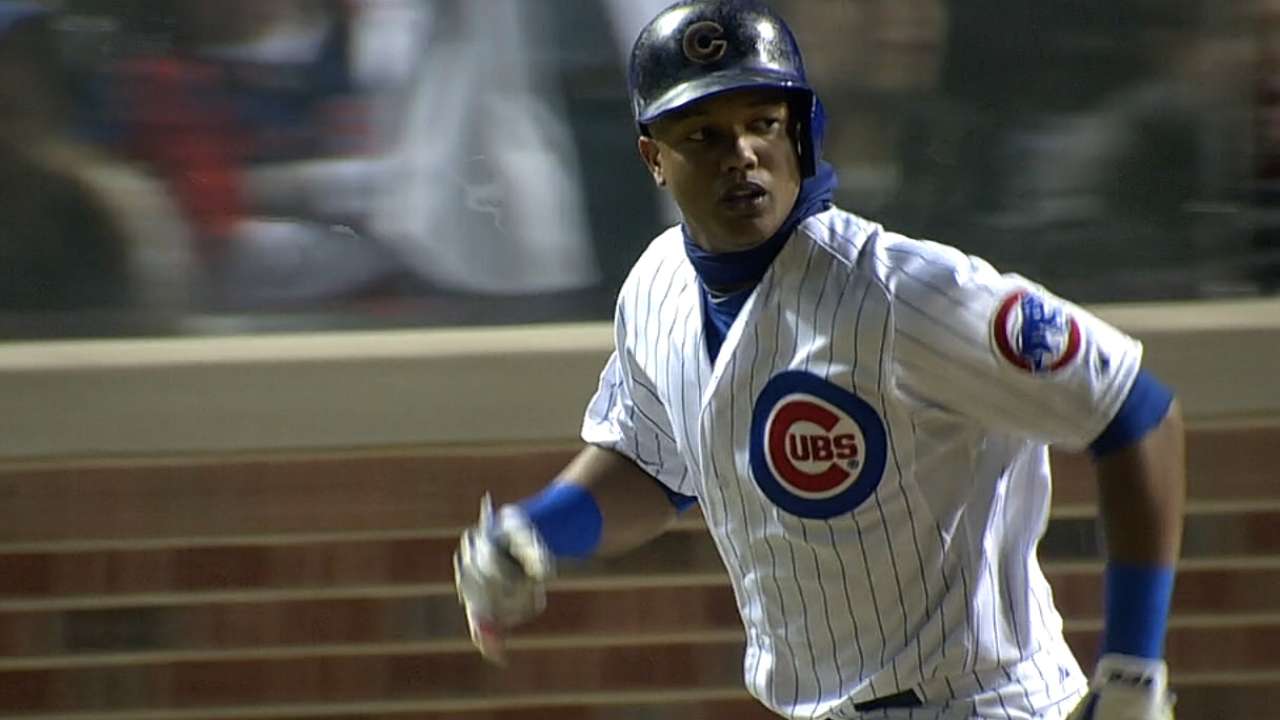 The Cubs are counting on Castro, who finished last season on the disabled list because of a high ankle sprain. He's had hamstring problems the last two springs, which is why the club is putting an emphasis on leg work prior to the start of camp. The first full-squad workout will be Wednesday.
The Cubs need a repeat of last season from Castro, who batted .292 and matched his career high with 14 home runs. Manager Joe Maddon has yet to figure out where the shortstop will be in the lineup, preferring to study the numbers and talk to Castro.
"Wherever they put me, I'll try to do my job," said Castro, who has batted everywhere in the lineup. "The only thing I like is if he puts me six, seven, leave me there. I like one spot and that's it."
Castro is also hoping for a winning season, which would be his first since he was called up to the big leagues in 2010. The Cubs have finished in fifth place the last five seasons.
"It's been tough, but this year will be my first time," Castro said, confidently.
Carrie Muskat is a reporter for MLB.com. She writes a blog, Muskat Ramblings, and you can follow her on Twitter @CarrieMuskat. This story was not subject to the approval of Major League Baseball or its clubs.