Williams may employ multiple relievers in setup role
Janssen among candidates to fill Clippard's spot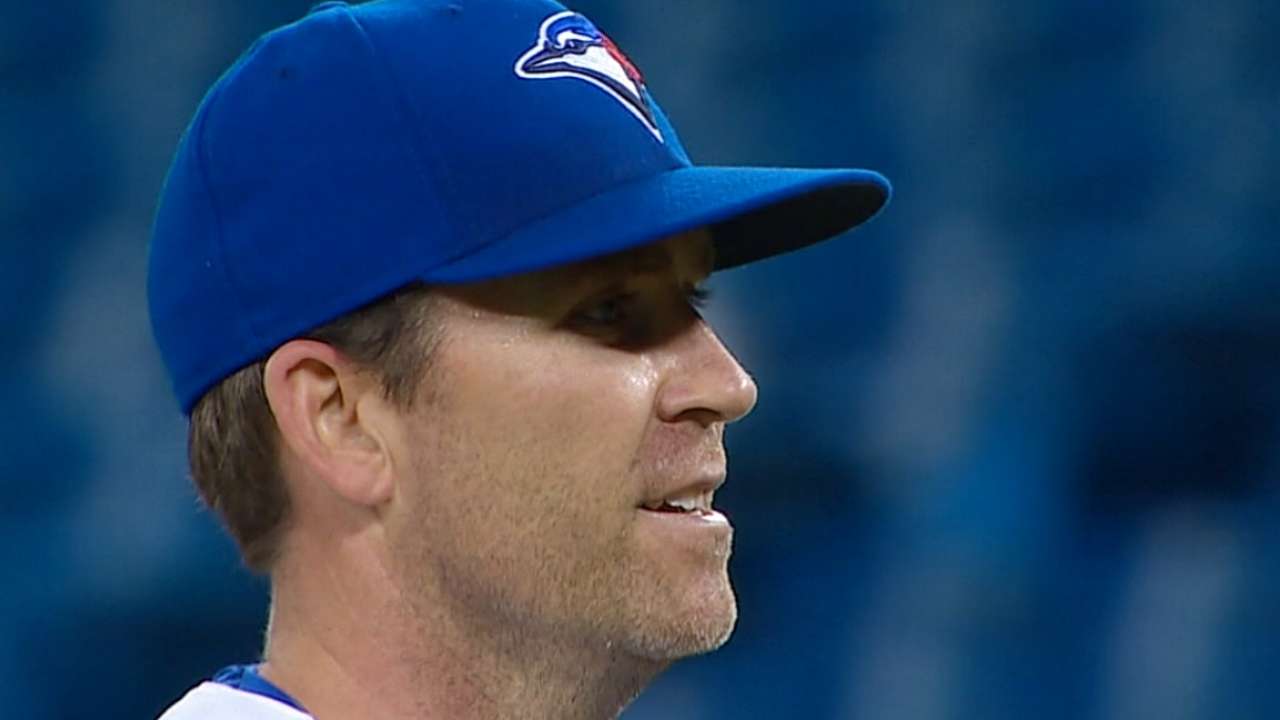 VIERA, Fla. -- One of the few question marks for the Nationals at the start of Spring Training is how the team expects to fill the void created by trading setup man Tyler Clippard to the A's.
The eighth inning used to belong solely to Clippard, but Nationals manager Matt Williams said Tuesday that he might rely on using more matchups with his relievers to get through the eighth.
"We'll look at that as we look deeper into spring," Williams said. "Get the guys in some of those situations where we're matching up potentially in the eighth inning to get the ball to the ninth inning and close it out hopefully."
The luxury of having a reliever like Clippard was that his career numbers against left-handers, who hit .189 against him, are similar to his numbers against right-handers, who batted .193.
"Clip provides you a lefty at the same time providing you a righty," Williams said. "That's why he's so unique."
If Washington wanted to stick with a traditional setup man, the team did sign right-hander Casey Janssen in the offseason, after spending the past three seasons as the closer in Toronto. Janssen does have similar numbers against hitters on both sides of the plate (.252 against righties, .255 against lefties).
Or Williams could have the chance to get crafty with his bullpen decisions, with more freedom to use multiple relievers to escape a jam. If that were the case, Williams said he did not have a preference on how many left-handers or right-handers the team will carry.
"That will be an educated decision, he said. "That will be a decision that is talked about quite frequently. As we get to the end of Spring Training, we'll know."
Jamal Collier is a reporter for MLB.com. Follow him on Twitter at @jamalcollier. This story was not subject to the approval of Major League Baseball or its clubs.