Quentin open to giving first base a try
Padres veteran knows team could trade him to ease glut of outfielders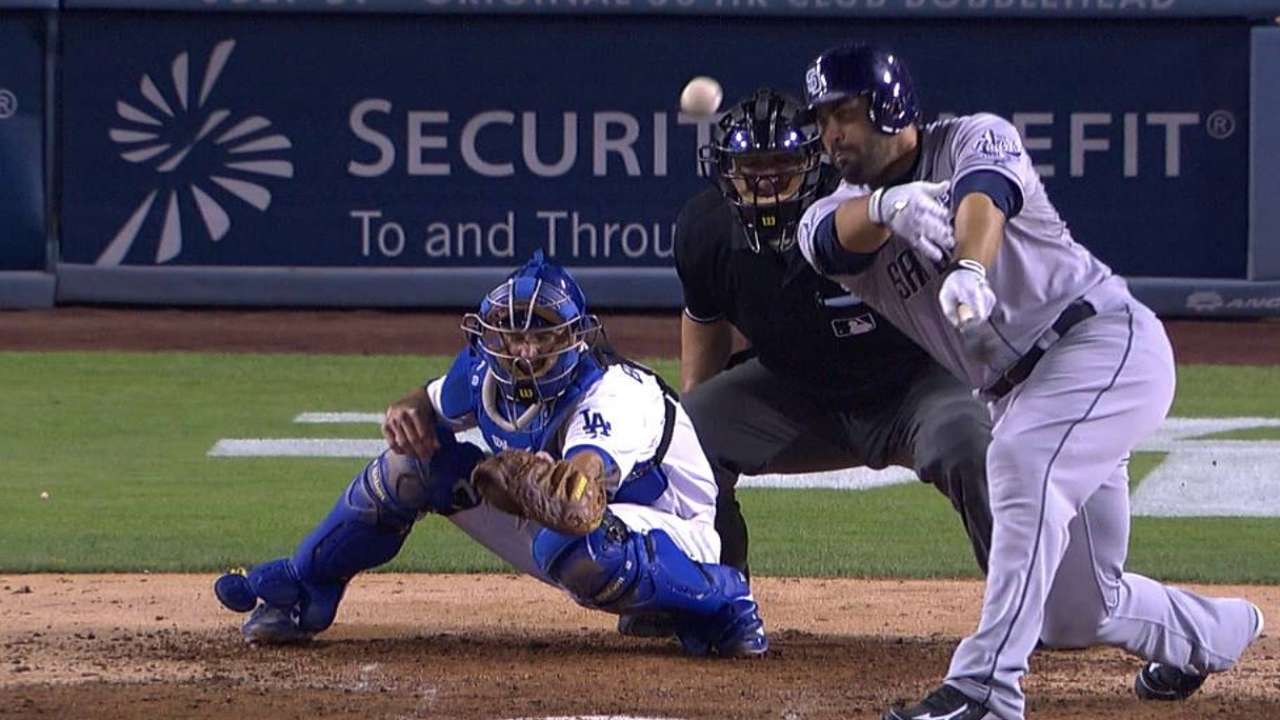 PEORIA, Ariz. -- It appears a change of scenery could be very well in store for Carlos Quentin this spring.
Such as moving from the outfield to first base, a position that Quentin has never played in his 11-year professional career.
Or, quite possibly, moving from the National League to the American League, where he could prolong his career as a designated hitter.
These were topics that a candid Quentin addressed Tuesday on the day position players reported to camp in Peoria, one day ahead of the team's first full-squad workout.
Quentin, looking refreshed and sounding energized, spoke at length about a potential position change, the Padres' revamped outfield, entering the final year of his contract and the realistic possibility of the team moving him in Spring Training or at some point this season.
"This is the last year of my contract, so, I'm treating this year as if I don't know what's going to happen. So I want to enjoy myself and stay with that mindframe," Quentin said.
"I feel good. There will be a lot of eyes on me, evaluating if I can stand the endurance of a long season. I'm ready to go out there and show that I can."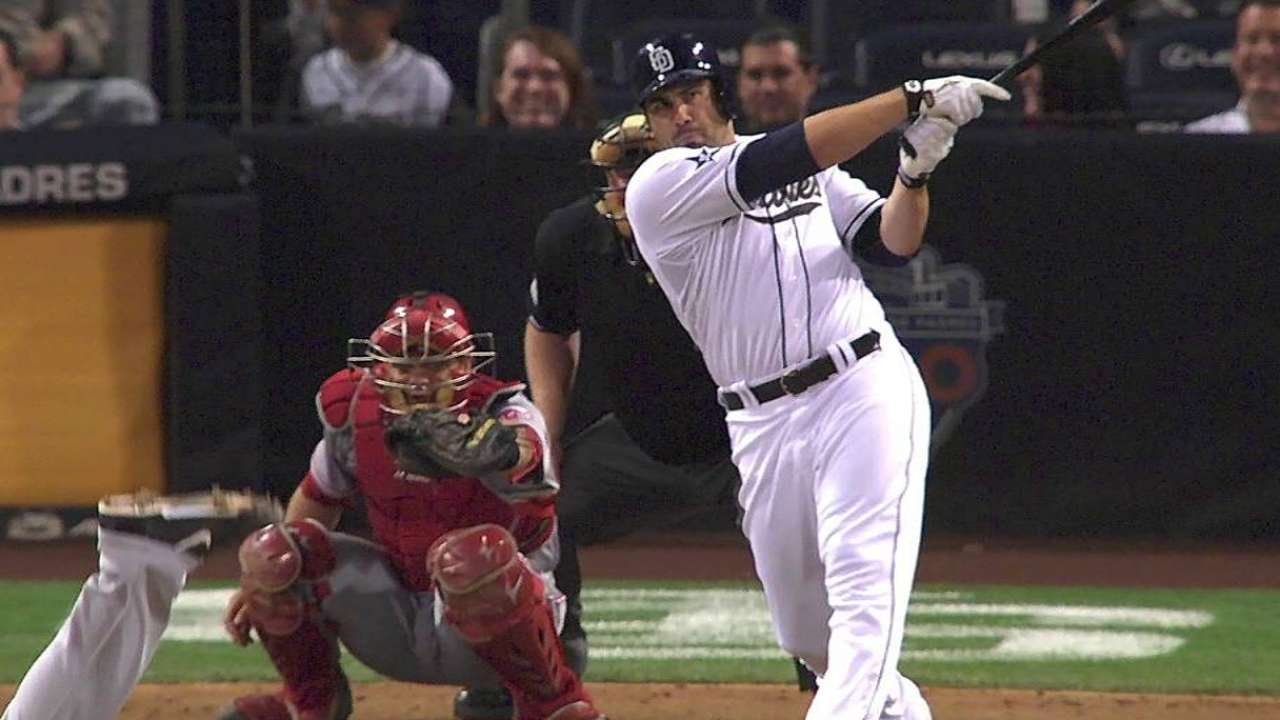 Earlier Tuesday, Padres general manager A.J. Preller said Quentin will take ground balls during camp this spring with hopes that he might be able to play first base moving forward.
"Just looking for ways to get Carlos in the lineup," Preller said. "I think it's something we've talked about with [manager Bud Black] and [third-base coach Glenn Hoffman]. He's open to it."
Hoffman works with the team's infielders and figures to spend time on the back field in Peoria working with Quentin starting Wednesday.
"I'm looking forward to the challenge. Being an outfielder your entire career, you do the same thing over and over," Quentin said. "I'm excited to do something different. I think it's going to be fun."
Quentin said the idea of playing first base was all his. He was working out at San Diego State University with Black and a handful of others when he turned to his manager with a bright idea.
"I was feeling good that day, I hit well, I was moving fine. I said, 'Buddy, do you want me to get a first-base glove?' He just laughed. I was in his office one week later and he said, 'Get a first-base glove,'" Quentin said.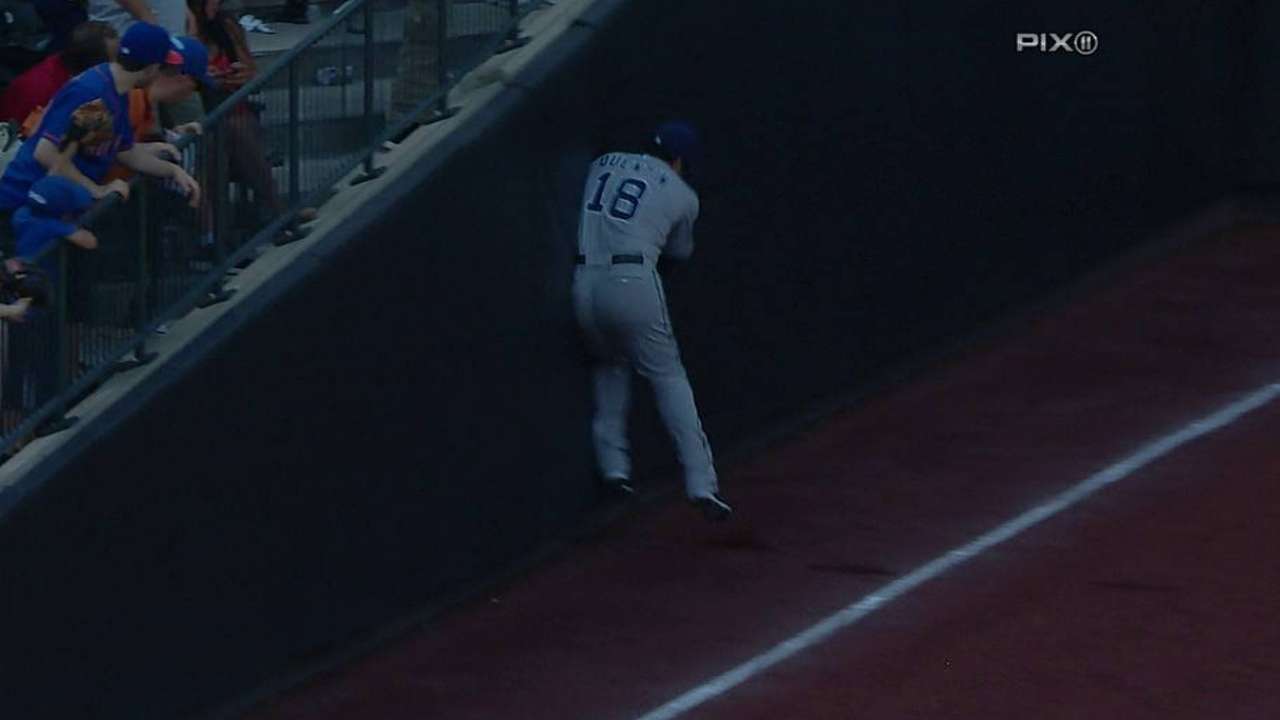 This is a fairly recent development, as the organization had previously been reticent to ask Quentin to move from the outfield. Quentin had played 1,243 professional games anywhere but first base.
But with the offseason additions of three outfielders -- Justin Upton, Wil Myers and Matt Kemp -- playing time was going to be a challenge for the incumbent outfielders on the roster.
Quentin is in the final year of his contract with the team and will make $8 million. The team holds a $10 million club option for 2016 with a $3 million buyout.
Quentin was limited to 50 games last season due to an insufficiency fracture in his left knee. Quentin has had surgery on his right knee three times (twice in 2012, once in 2013) since being traded to the Padres on Dec. 31, 2011.
He's played in 218 games with the Padres in the last three seasons.
"I understand that my health record has not been good and it's been hard for the Padres to count on it," Quentin said. "I feel good now. You can't count on your health through this long season. Everyone knows the AL has the DH, which will allow me to get at-bats without putting wear and tear on my body."
Preller said he wasn't sure how this would work out. The Padres have Yonder Alonso at first base as well as Will Middlebrooks, Tommy Medica and Alex Dickerson who figure to see a lot of time there during Cactus League games this spring.
"I just think right now it's an option. ... 'Hey, pack a first-baseman's glove' is where that started and then when he gets here, we're going sit down and talk about it," Preller said. "How he's swinging the bat and how he's playing and as spring progresses if we start trying him over there, we'll go from there.
"But I think he's at least open to bringing a first-baseman's glove and seeing how it plays out."
Corey Brock is a reporter for MLB.com. Keep track of @FollowThePadres on Twitter. This story was not subject to the approval of Major League Baseball or its clubs.