Joyce may help Scioscia's lineup fall in order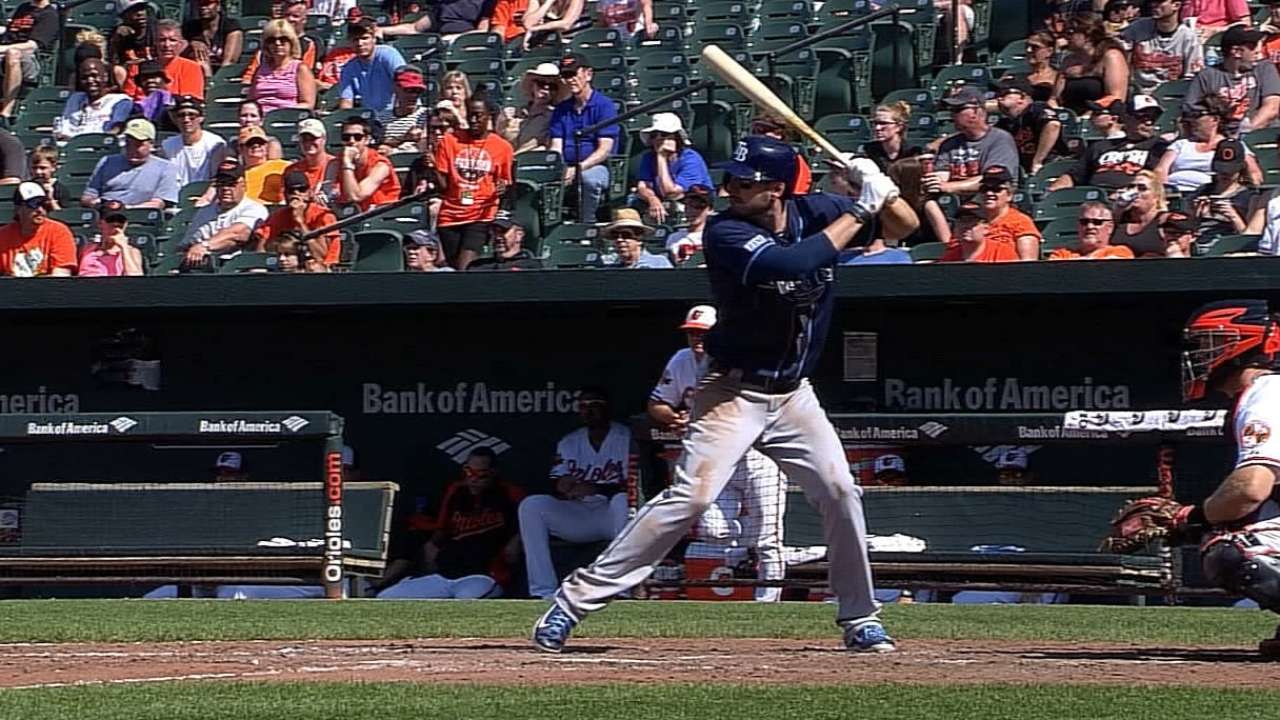 TEMPE, Ariz. -- In his first year with the Angels, and his last before free agency, Matt Joyce could find himself either hitting in front of Mike Trout or behind Albert Pujols.
That's a pretty favorable dilemma.
"Wow," Joyce said, "don't know how you can go wrong with either. Wherever they want me. Not my decision. I'm here to help the team win. To hit in front of Trout, I could fall in love with that."
Joyce's .341 on-base percentage the last four years could fit nicely in the No. 2 spot, giving Angels manager Mike Scioscia another hitter he feels comfortable with at the top of the order and allowing him to bat Trout third.
But with Josh Hamilton slated to start the season on the disabled list, Scioscia would prefer not to stack his only two left-handed hitters at the top of the lineup -- leadoff man Kole Calhoun is the other -- and would probably opt to bat Joyce fourth against righties.
The question is where he'll hit against lefties.
Joyce is merely hoping it's somewhere.
While getting extended playing time with the Rays from 2011-14, Joyce posted an .804 OPS against righties but only a .587 OPS against lefties -- but he also didn't get many chances. In that span, Joyce had 1,660 plate appearances against righties and only 587 against lefties.
Before Hamilton returns, Joyce can platoon with right-handed hitters Collin Cowgill (in left field) and C.J. Cron (at designated hitter), or perhaps just hit lower in the lineup against a left-handed starter.
He's rooting for the latter.
"It's weird how it's become such a stigma around the game that lefties can't hit lefties," said Joyce, who's expected to experiment with some first base this spring. "It makes no sense. You face them all through high school, college, the Minors; it's really nothing crazy. Like anything, it becomes a lot harder when you don't do it a lot."
Alden Gonzalez is a reporter for MLB.com. Read his blog, Gonzo and "The Show", and follow him on Twitter @Alden_Gonzalez. This story was not subject to the approval of Major League Baseball or its clubs.