'Good chance' all outfielders could stay in organization
Cherington hopes group provides more offensive production this season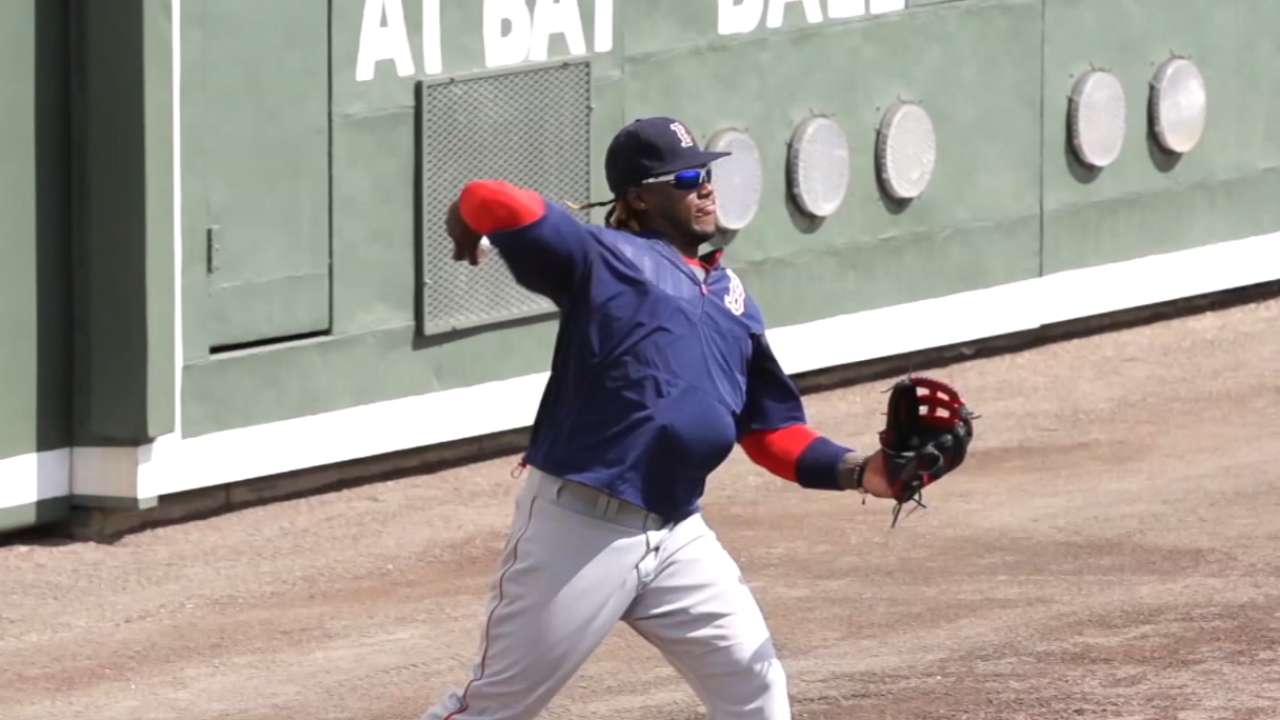 FORT MYERS, Fla. -- Despite the glut of outfielders the Red Sox have, general manager Ben Cherington thinks it's possible that all of them could still be with the organization when the season starts.
"Good chance," said Cherington. "I think, as I said before, look, one of the things that we knew needed to be better was the sort of total output from the outfield in 2015. In order to win more games, we needed to get more out of the outfield -- the whole team, but the outfield certainly was one area."
"And so, you know, in order to do that, you need talent to do that. So when there have been opportunities to acquire talent, we've pursued it. And if that means there's some competitive aspect to Spring Training or even early in the season for playing time and that type of thing, then that's part of it.
"So we have a short-term focus right now in terms of, like, what has to happen the rest of February and what has to happen in March to give our team the best chance to be successful starting in April, and that's what we're focused on. And we'll learn a lot more as we get through spring, and we'll know where everyone is as we get towards the end of March. But there's certainly a scenario where everyone that's here now will be in the organization when we go to Philly."
Of course, there's no chance that everyone can be on the 25-man roster.
Hanley Ramirez and Shane Victorino are certain to be on the roster if healthy. Daniel Nava also has a strong chance to break camp as a reserve because of his left-handed bat and the fact he also plays first base. Brock Holt is also expected to be on the team in the super-utility role.
Either Rusney Castillo or Mookie Betts could be optioned to the Minor Leagues if everyone stays healthy. But the Red Sox aren't plotting out any of those decisions now because they have weeks to do so.
"Not to evade the question, but we see ourselves just seeing what's out there tomorrow," said Cherington. "We don't have to think about those decisions yet, so we're not going to spend a lot of time and energy doing it, because we just think it gets in the way of what we need to accomplish this spring and it gets in the way of what the individual players that are out there need to accomplish this spring."
Ian Browne is a reporter for MLB.com. Read his blog, Brownie Points, and follow him on Twitter @IanMBrowne. This story was not subject to the approval of Major League Baseball or its clubs.