Donaldson brings 'spunk' to Blue Jays' lineup
Third baseman believes playing in Rogers Centre will be a positive for his career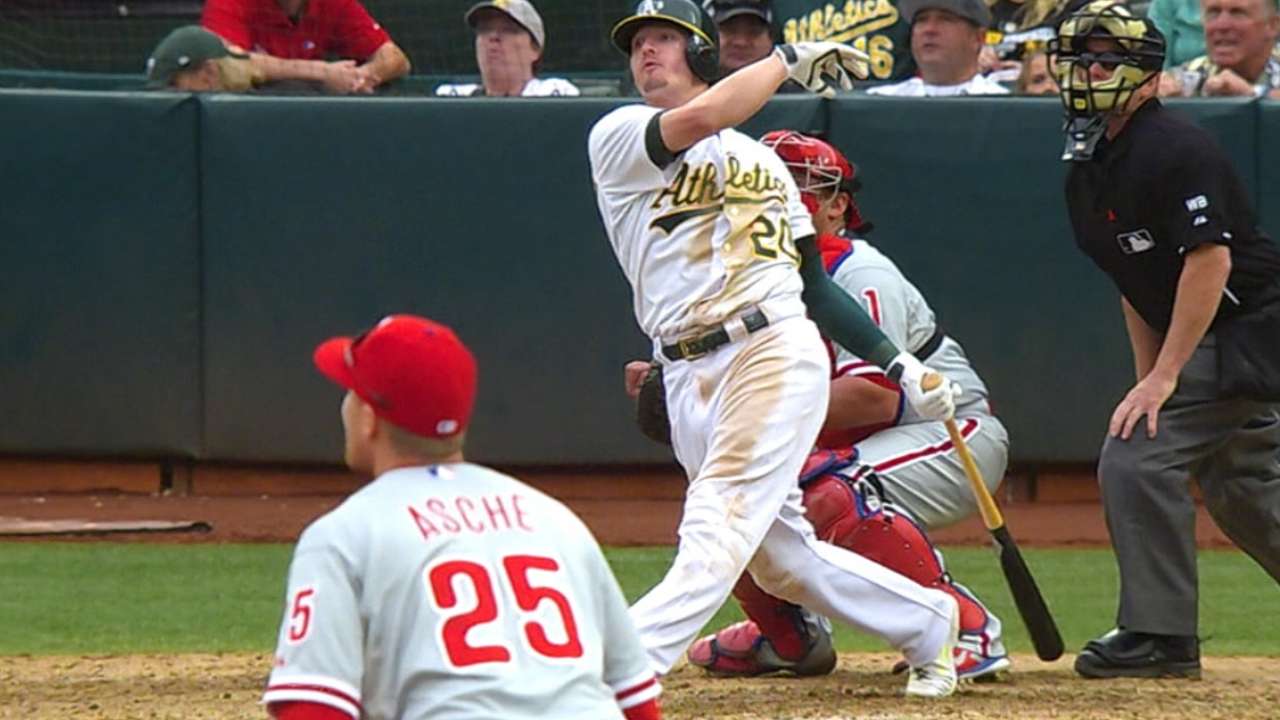 DUNEDIN, Fla. -- Initially, the Blue Jays' campaign to acquire third baseman Josh Donaldson did not involve Brett Lawrie at all.
"Originally I thought Donaldson would play third base and Lawrie would play second," Blue Jays general manager Alex Anthopoulos said Tuesday as Donaldson made his Spring Training debut in a Blue Jays uniform.
It wasn't until Anthopoulos tossed Lawrie's name into the talks that A's GM Billy Beane became interested.
"I asked at the end of the season and [Beane] said he was not going to move him," Anthopoulos recalled. "He was adamant. Later, I asked again and he said he wasn't going to move him."
But Anthopoulos would not be denied. Ultimately, he sent Lawrie, right-hander Kendall Graveman, shortstop Franklin Barreto, and lefty Sean Nolin to the A's in exchange for Donaldson, whom the Blue Jays believe will play a major role in hitter-friendly Rogers Centre.
"He's one of the better hitters in baseball -- we're fantasizing about him hitting in there," manager John Gibbons said Tuesday. "He's a capable player. It's hard to find a better third baseman than Brett Lawrie, but Donaldson is right there.
"He's a go-getter. He's a high-energy guy. He comes to play every day. You like guys who have some spunk."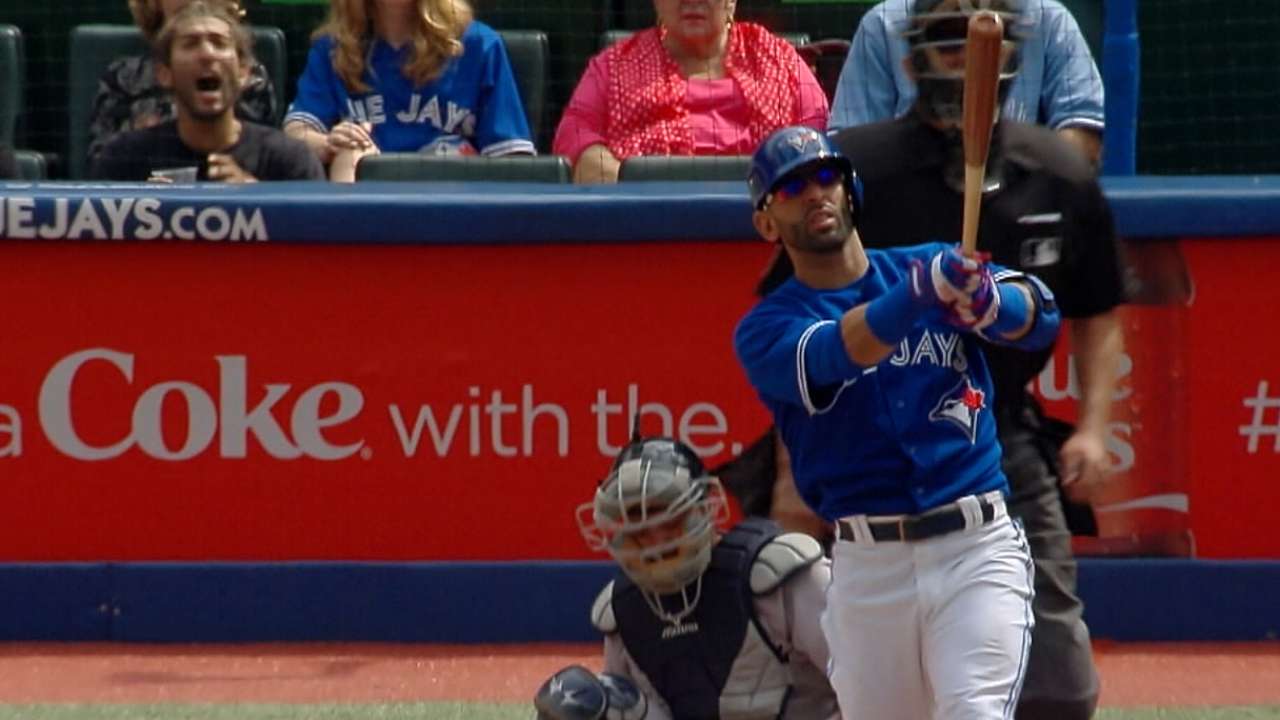 Donaldson, who is still getting acquainted with his new Blue Jays teammates -- many of whom have not yet arrived to camp -- admitted he was stunned when the A's traded him to Toronto.
"It probably took me about two weeks to get over the shock," he said. "I really wasn't expecting it."
Then Donaldson, who was seeking a $5.725 million salary this season, went to arbitration with the Blue Jays and lost; he will receive $4.3 million in 2015.
"At the end of the day, I felt I was winning either way," Donaldson said. "I made $500,000 last year."
Donaldson said he has no doubt playing half of his games in Rogers Centre instead of the O.co Coliseum will be "a positive for me and my career.
"In Oakland, it's tough," he said. "It's cold every night and the wind is blowing. In Rogers Centre you don't have to worry about too many outside elements.
"What I'm working to do now is build relationships with these guys," he added. "I believe that's what wins games."
Jim Hawkins is a contributor to MLB.com. This story was not subject to the approval of Major League Baseball or its clubs.