Granderson won't let lineup spot affect rebound
After tough first year with Mets, outfielder working with old hitting coach, new Citi dimensions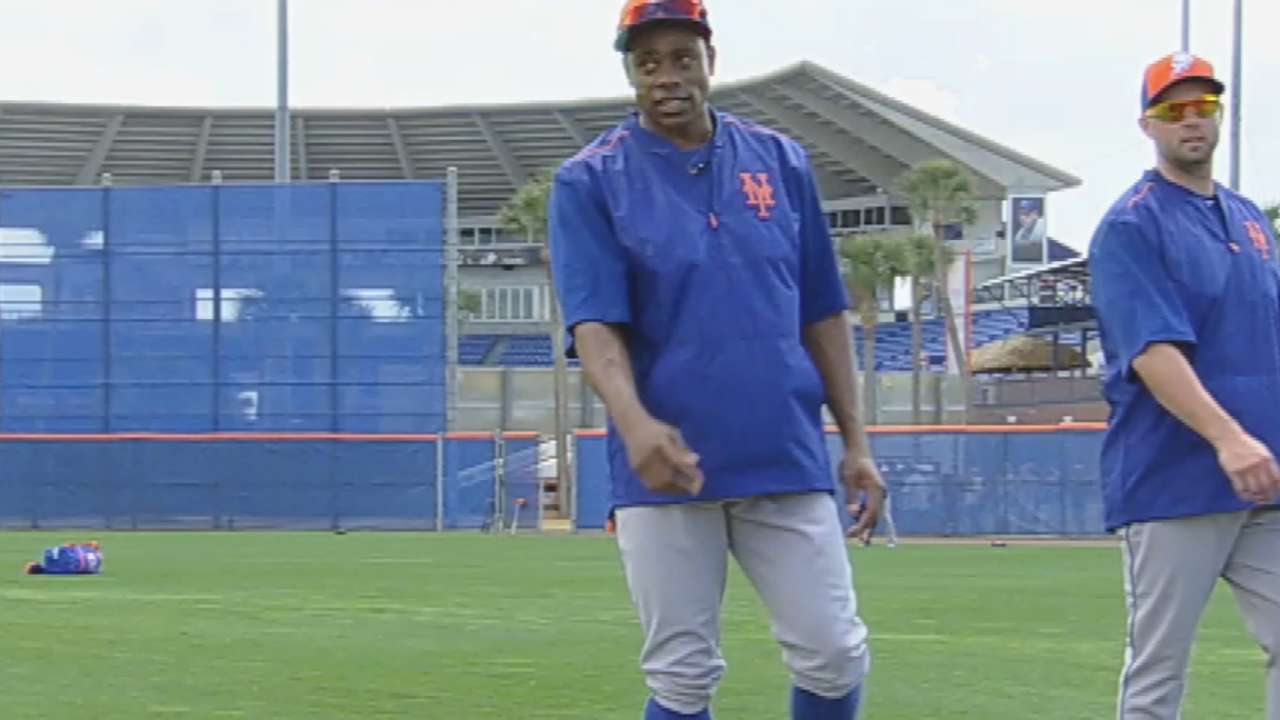 PORT ST. LUCIE, Fla. -- Early in Mets camp, manager Terry Collins has floated the idea of batting outfielder Curtis Granderson leadoff this season, in an effort to expose Juan Lagares to lower-pressure situations. If Lagares proves he has developed enough offensively to be a force atop the lineup, only then might Collins be comfortable batting him there.
But perhaps that setup is not ideal, either. Bouncing all around the lineup last season, Granderson hit .181 with seven homers batting first or second, versus .269 with 13 home runs in a comparable number of at-bats elsewhere.
"It really doesn't matter too much to me," Granderson said of his lineup assignment, which should depend more on Lagares' development this spring than on anything he does. "I've enjoyed the two-spot. That's always been a cool one for me. I also led off for a majority of my career, which has been cool. I've batted near the bottom of the lineup. I've batted somewhere in the middle. For me, it's always just taking a look at the lineup card every day, just to make sure I don't get in the wrong spot. Because over the course of my career, it's always changing, and I don't see that being any different coming into this season."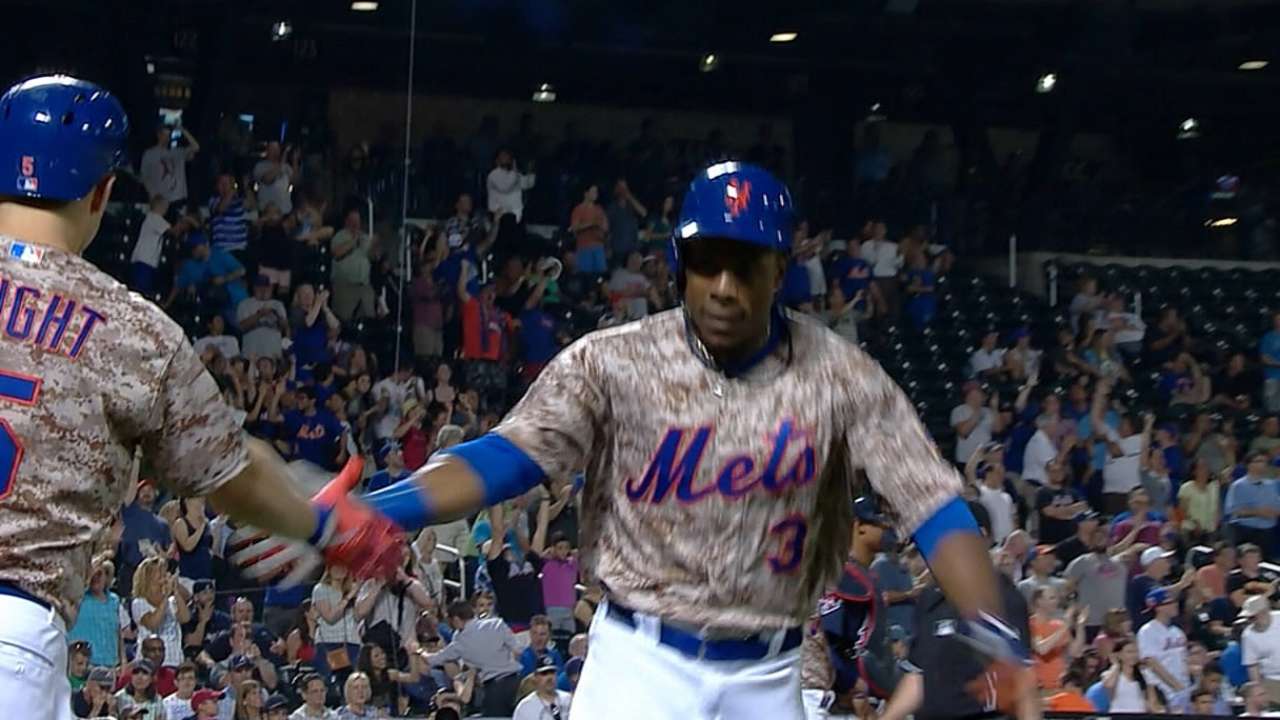 More significant than lineup assignment is production for Granderson, who slogged through two lengthy slumps during his first season in Flushing. In an effort to help, the Mets hired Granderson's old Yankees hitting coach Kevin Long this winter, also moving in portions of Citi Field's right-center-field fence.
Still, Granderson downplayed the effect of going from Yankee Stadium to Citi, which has evolved from an extreme pitcher's park in its early days to a roughly neutral environment in recent years.
"It was a transition because it was a new stadium," Granderson said. "But it wasn't anything different. People come up and said, 'Oh, it must be hard hitting there.' No, you play in all the other ballparks all the time. Your home games, you've only got half of them there. And then you're going to play somewhere else. You don't adjust your game accordingly. If you hit it, it will go. If you don't, it won't. It's the same in any ballpark."
"There's no guarantees he's going to hit homers to that same part of the park," Collins said. "But if he does, he's going to produce runs."
Anthony DiComo is a reporter for MLB.com. Follow him on Twitter @AnthonyDicomo. This story was not subject to the approval of Major League Baseball or its clubs.