Sandberg, Amaro encourage Phillies to 'move forward'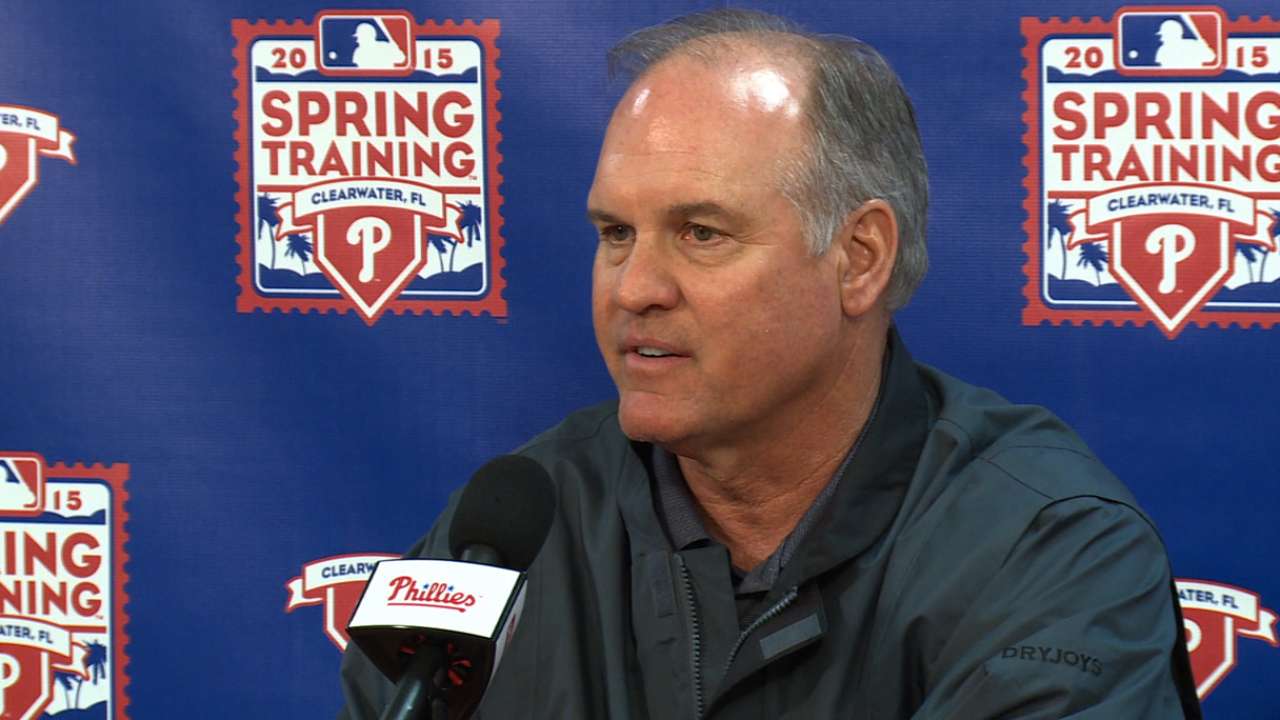 CLEARWATER, Fla. -- The Phillies tried to set a tone Tuesday, when they held their first full-squad workout at Carpenter Complex.
But before that, Phillies general manager Ruben Amaro Jr. and manager Ryne Sandberg stood up in front of the players, coaching staff and team personnel to give their annual talks.
Amaro's message: Put the offseason behind us and move forward.
"Giving us a common goal and a common feel," was how Phillies' ace Cole Hamels described the speeches. "I think just so we can develop our own personality and chemistry, because that's what we're supposed to do now.
"That's behind us."
That is an offseason in which the front office said it is building for the future with an eye on being competitive again in a few years. Moves included Jimmy Rollins, Marlon Byrd and Antonio Bastardo being traded, and speculation continued that Hamels, Cliff Lee, Ryan Howard, Chase Utley and Jonathan Papelbon could be moved at some point.
"I think everybody did a really good job of getting us all on the right page," Hamels said. "We're starting something fresh. What happened five years ago, four years ago is completely over. It's a new design."
Sandberg said he set the parameters and priorities for camp and the season (e.g., being a good baserunning and situational-hitting team, etc.).
"That was loud and clear," Sandberg said. "It was very positive. I told them about how excited they should be at this time of year."
Todd Zolecki is a reporter for MLB.com. This story was not subject to the approval of Major League Baseball or its clubs.