Anthopoulos expects Blue Jays will deal Navarro
GM understands catcher seeks everyday role, but he wants to get 'good value back'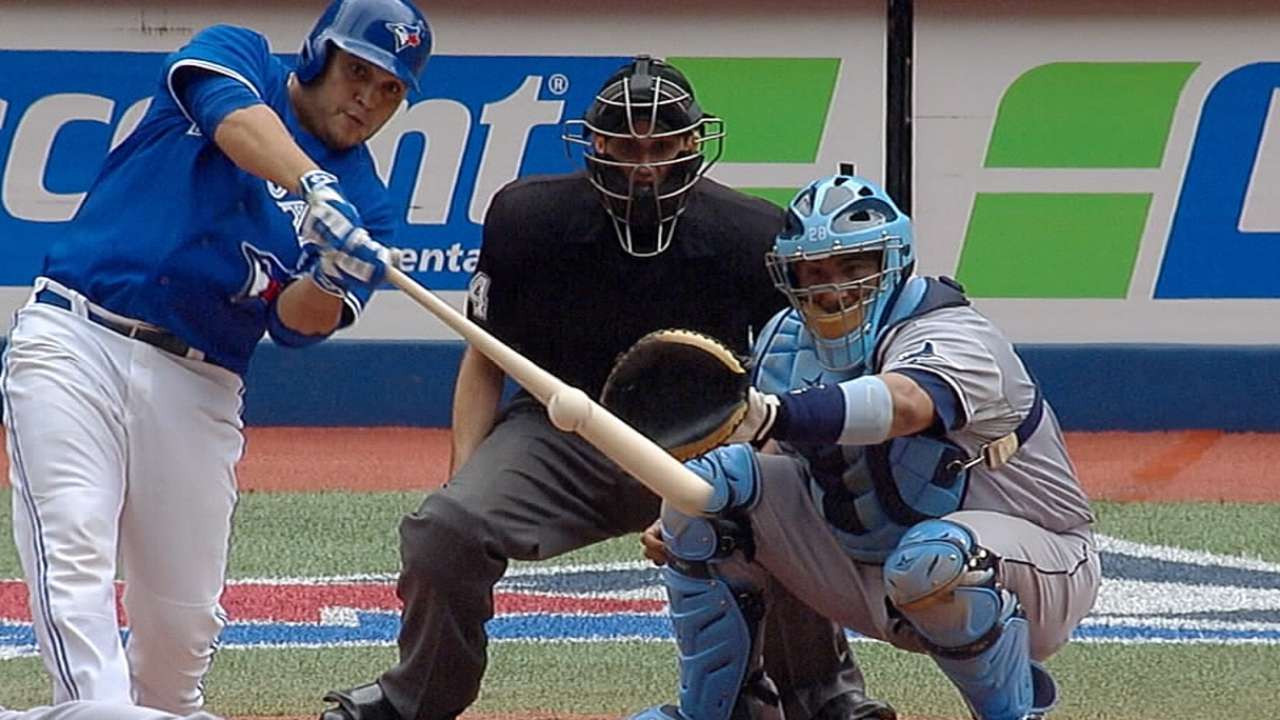 DUNEDIN, Fla. -- Alex Anthopoulos said Tuesday he understands why catcher Dioner Navarro wants to be traded, and he actually expects that to happen. But the Blue Jays' general manager also made it clear he expects to "get good value back."
"[Navarro] wants to play every day. We understand that," Anthopoulos said, when he addressed the media outside the Blue Jays' clubhouse for the first time this spring. "And if an everyday job presents itself for him, we think we can get a deal done fast.
"Guys get hurt. Guys don't perform."
It could be at the end of Spring Training. It could be in the middle of the season.
"And I expect something to happen. If he's being evaluated as an everyday player, I think a deal will happen pretty fast. He's too good a player for it not to," Anthopoulos said. "But until that happens, he'll be a member of this team."
The Blue Jays currently have three catchers, with newcomer Russell Martin, Navarro and Josh Thole, who has experience catching knuckleballer R.A. Dickey.
Obviously, that is not an ideal situation. But the chance to sign Martin to a five-year, $82 million contract was just too inviting for the Blue Jays to pass up.
"We didn't think the catching position was a priority -- but getting Russell Martin was a priority," Anthopoulos said.
Anthopoulos said "ideally" the Blue Jays would like to carry two catchers. If Navarro is traded, that would leave Martin and Thole. If Navarro is not traded by the end of Spring Training, Thole could start the season at Triple-A.
But, Anthopoulos added, that leads to another question: "Can Martin catch R.A. [Dickey]?"
"In certain situations," the GM said, "we could go with three."
For now, the 31-year-old Navarro, who made 102 starts behind the plate last season and 19 more as a designated hitter -- and also drove in a career-high 69 runs -- remains a Blue Jay, and he is slotted for duty primarily as the DH. Navarro is entering the second year of a contract and will make $5 million this season. And he made it clear Monday that he is not happy.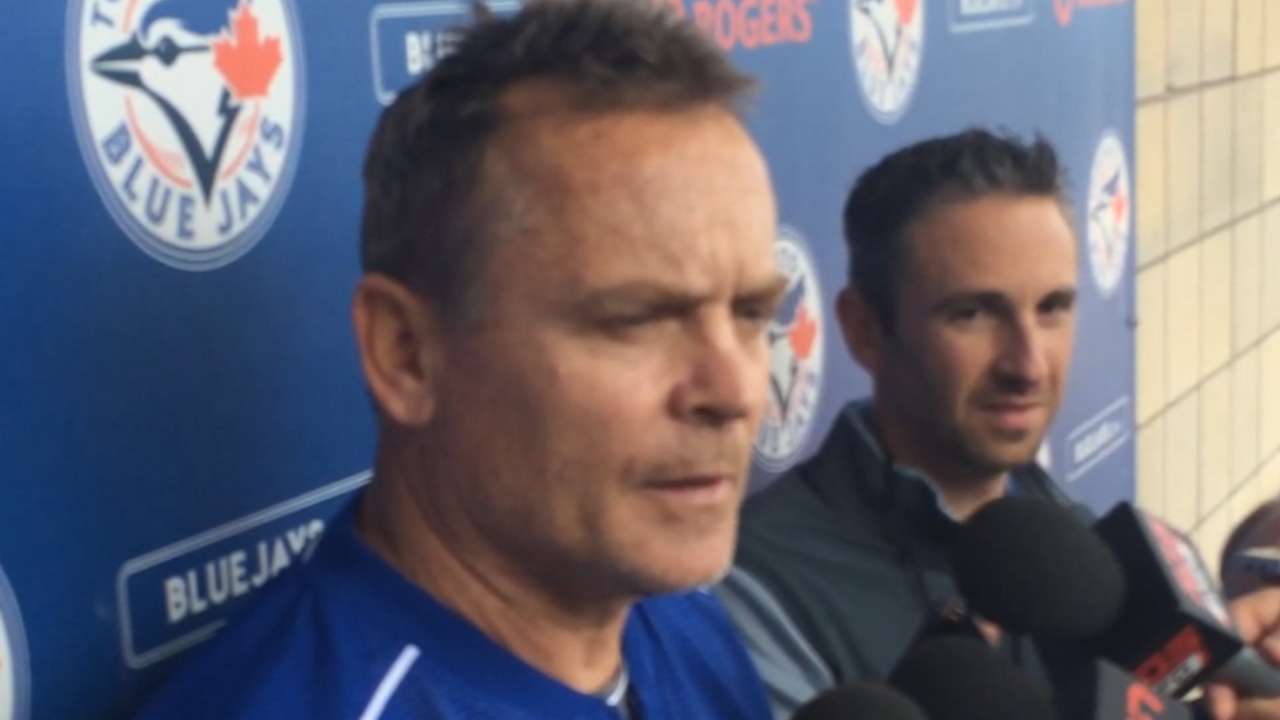 "That's what I expected from him," Anthopoulos said. "For him to say he wants to be a backup -- that's not what I would expect from him."
"It's a business," Navarro said Monday. "I'm just going to try and put myself in the best position I can be, work hard throughout the whole spring and hopefully the opportunity shows up."
Navarro said he asked to be traded last November, when Anthopoulos called to tell him the Blue Jays had signed Martin.
"I asked for a trade right away, and up to today, that's still my goal," Navarro said. "I would like to go to a place where I can play every day. I already know that I can do it.
"I can't blame him for not being happy," said manager John Gibbons. "He's a big league player and a good one. We made the decision because we thought bringing Russell in would give us a big, big boost.
"There's a place for [Navarro]. He can really help us. He can do a little catching and be our DH. I would be a bit surprised if he wasn't unhappy as it all took place."
Jim Hawkins is a contributor to MLB.com. This story was not subject to the approval of Major League Baseball or its clubs.