Race for Twins' backup catcher spot among three
Early favorite Pinto will compete with Herrmann, Fryer for role
FORT MYERS, Fla. -- Twins manager Paul Molitor said Tuesday the competition for the backup catcher role is essentially a three-man race among Josmil Pinto, Chris Herrmann and Eric Fryer.
Of the three, Pinto is easily the biggest offensive threat, but he has had trouble defensively behind the plate in recent years. Herrmann brings versatility because of his ability to play the outfield, but has struggled offensively in the Majors, while Fryer is known for his defense but is currently not on the 40-man roster.
"That's going to be an interesting competition," Molitor said. "There's different criteria you can consider. Do you want the guy that is going to be your best defender for 30-40 games or you want to have the offense and hopefully have enough defense? I'm open-minded."
Given what he brings offensively, Pinto is the early favorite. The 25-year-old has hit .257/.339/.445 with 11 homers and 30 RBIs in 78 career games with the Twins. But he also didn't throw out an attempted basestealer in 20 attempts last year, which is a concern, as the Twins are looking to emphasis stopping the run game this year.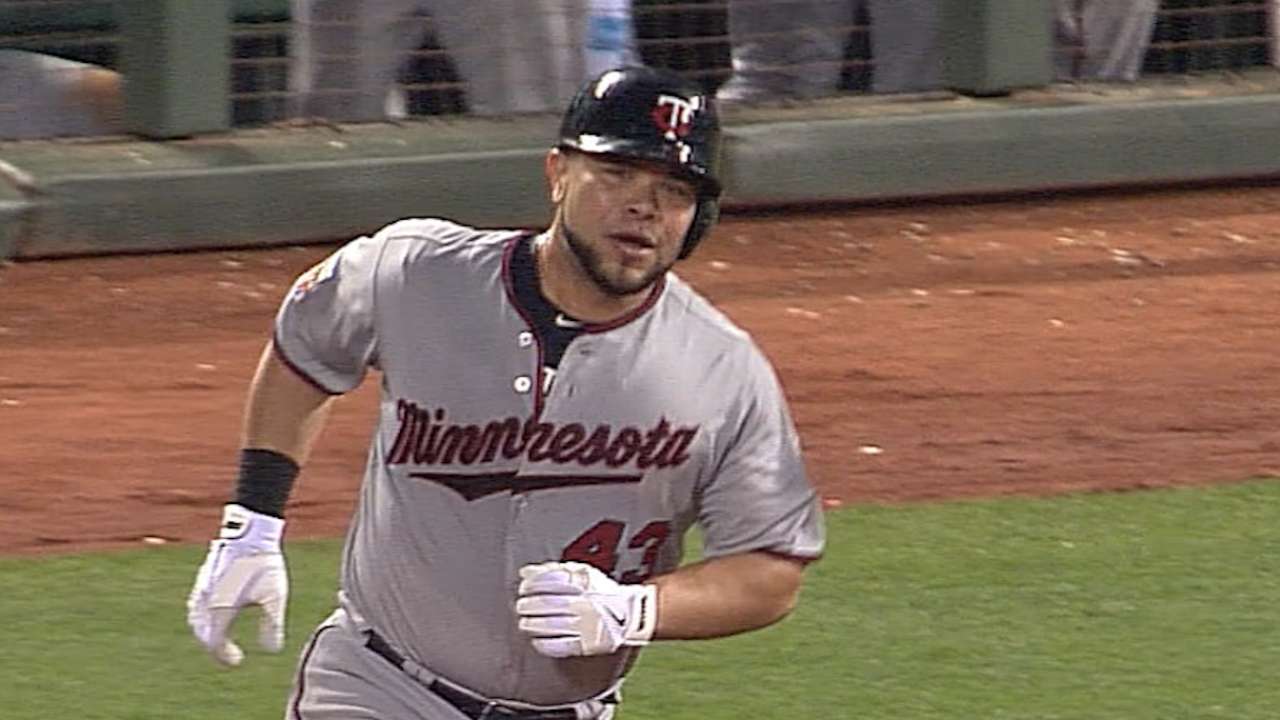 "I think it was it was like a hitter going into a slump last year," Molitor said. "He was unsuccessful a couple times, then you try to get quicker and then your arm slot changes."
Herrmann is also on the roster, but is just a career .194/.264/.284 hitter in 97 games over parts of three years with the Twins. Fryer has fared better with a career .246/.321/.339 slash line in 50 career games, but still doesn't bring much offense.
"Herrmann didn't get a chance to catch up here last year but we know he's improved a lot back there," Molitor said. "He's a left-handed bat. We've got Fryer, who a lot of people have a lot of confidence in defensively. You watch him do drills and he's got that side of the game down pretty well. We've got some people to look at and [will] see how it shakes out as we try to put together our team.''
Rhett Bollinger is a reporter for MLB.com. Read his blog, Bollinger Beat, and follow him on Twitter @RhettBollinger. This story was not subject to the approval of Major League Baseball or its clubs.