Felix: Main motivation is Mariners have talent to win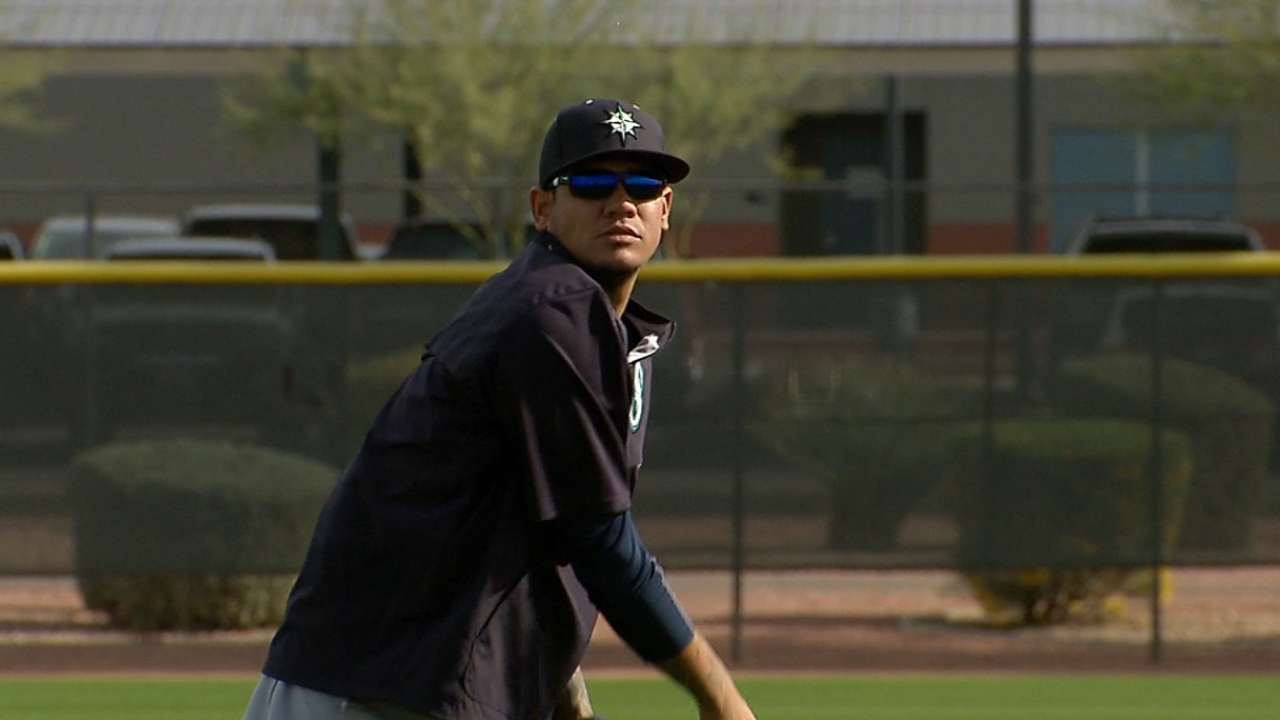 PEORIA, Ariz. -- It's definitely good to be the King.
Felix Hernandez traveled the world this winter with his wife and two kids, then returned home to a beautiful new house in the Seattle area where he has a fleet of sports cars and a gorgeous view befitting a man with five seasons and $128 million still remaining on a seven-year, $175 million contract.
The Mariners' ace has five All-Star appearances and a perfect game on his resume. He's put up some of the best numbers in the history of baseball for a pitcher prior to the age of 28.
But there is more out there for Hernandez. More motivation. A couple big-ticket items, starting with his burning desire to reach the playoffs for the first time in his 10-year career. Not to mention the matter of not winning his second American League Cy Young Award last season in what statistically was his best year yet.
Hernandez arrived at Mariners camp this spring looking lean and mean. He tipped the scales at 206 pounds, down from the 212 he reported at last year when he was in excellent shape as well. So while the early offseason vacationing in Turkey, Austria and the Czech Republic was fun, when it was time to get back to business, Hernandez headed to Venezuela and "worked pretty good" with trainer Rafael Alvarez.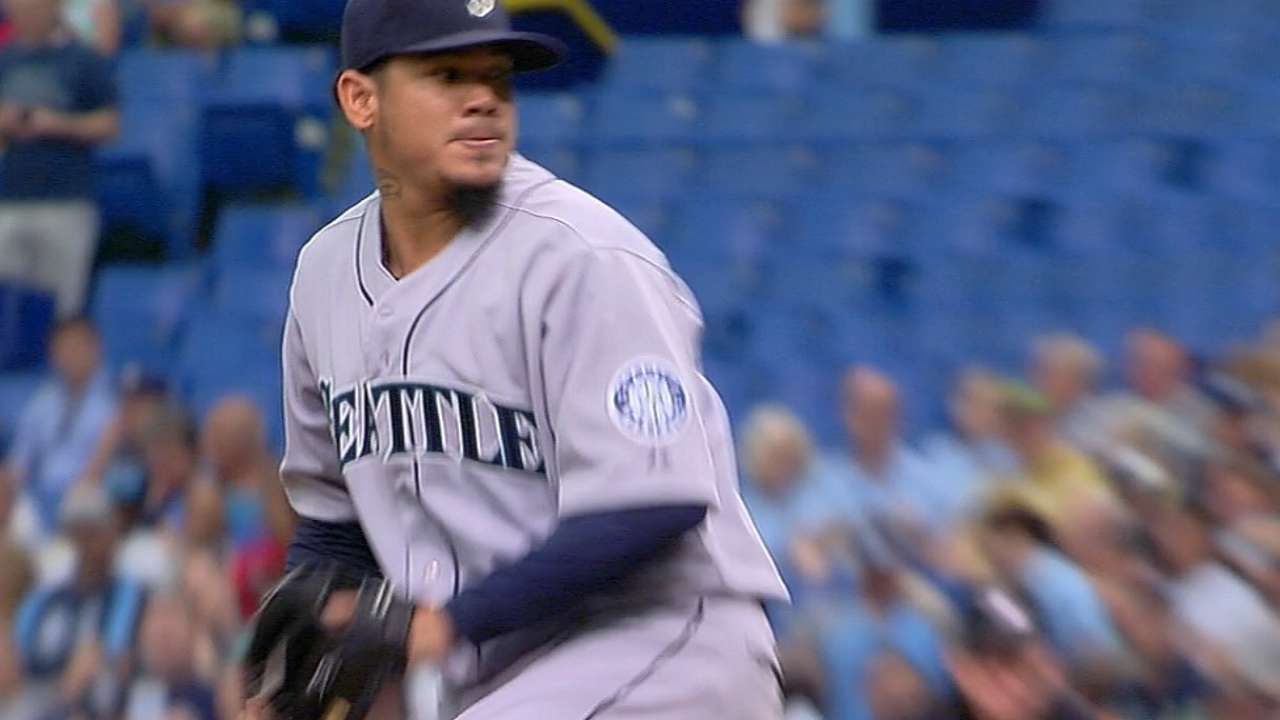 Not winning that Cy Young provide a little extra push?
"A lot of motivation," Hernandez said. "Yep, yep, yep."
But for Hernandez, there is a bigger picture as well. The one captured in time on the last day of the 2014 season when a capacity crowd at Safeco Field chanted "Felix, Felix, Felix" until he doffed his cap over and over while leaving the field on a bittersweet day when he beat the Angels and clinched the AL ERA crown at 2.14, but saw his team fall one win shy of a Wild Card berth when the A's clinched that spot in Texas.
"Coming down to the last day and not getting in, I think it's going to motivate them and inspire them to new heights," manager Lloyd McClendon said. "I think it's inspired Felix. If you look at him, he's in tremendous shape. I was shocked at how slim he looks. He worked extremely hard this winter."
Which is why, as much as losing the Cy Young competition to Cleveland's Corey Kluber sticks in his craw, Hernandez is quick to point out what really drove him to work harder than ever this winter. His eyes are pointed forward, at the bigger prize.
"First of all, the motivation is this is going to be a great year for us because of the team we have," he said. "We've got a lot of talent over here. We've got guys that want to win. That's more motivation than what happened last year."
Hernandez has been unflinchingly loyal to the Mariners throughout his career, each season saying he's excited about the young players coming up and the direction things are headed. But this spring those words carry a little more weight after Nelson Cruz was added to a club that went 87-75 and improved by 16 wins in 2014.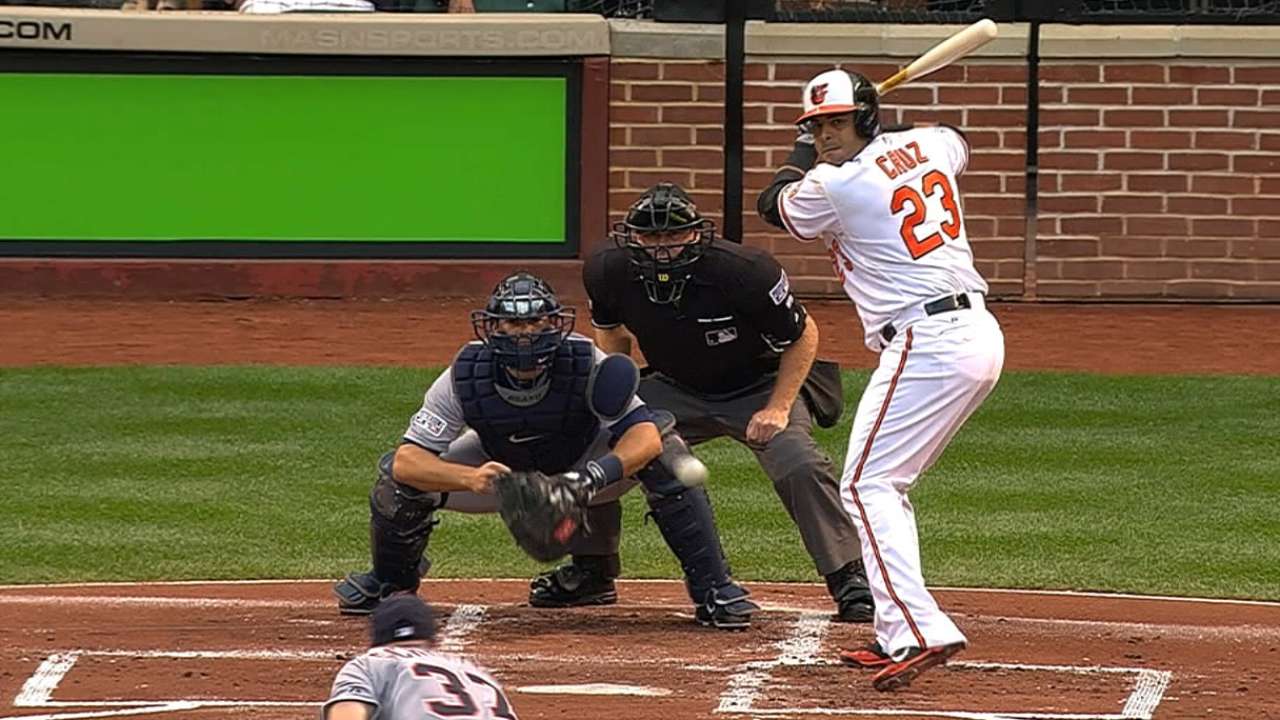 Signing Cruz to a four-year, $57 million deal -- a year after bringing Robinson Cano aboard for $240 million -- brought a smile to Hernandez's face during offseason workouts.
"I sent a text to Cano: 'Is that for real, Cano?'" Hernandez recalled. "He texted me back, 'Yeah man, I think it's going to happen.' And then I was 'Ohh man. This season is going to be fun.' He's a tough hitter. I don't want to face him. He's the guy that has the most homers against me."
Indeed, Cruz has taken Hernandez deep five times in 62 at-bats, tied with Mark Teixeira's five bombs in 64 at-bats. Hernandez is thus happy to see Cruz on his side now. All the pieces finally appear to be coming together.
"I'm really excited," Hernandez acknowledged. "Not for me, just for the team and city of Seattle. We just have to stay healthy and play."
One thing the King lacks is a crown. And he hasn't forgotten.
Greg Johns is a reporter for MLB.com. Follow him on Twitter @GregJohnsMLB as well as his Mariners Musings blog. This story was not subject to the approval of Major League Baseball or its clubs.