Weiss, Rockies react to new pace-of-play rules
Some players express concerns about effort to speed up at-bats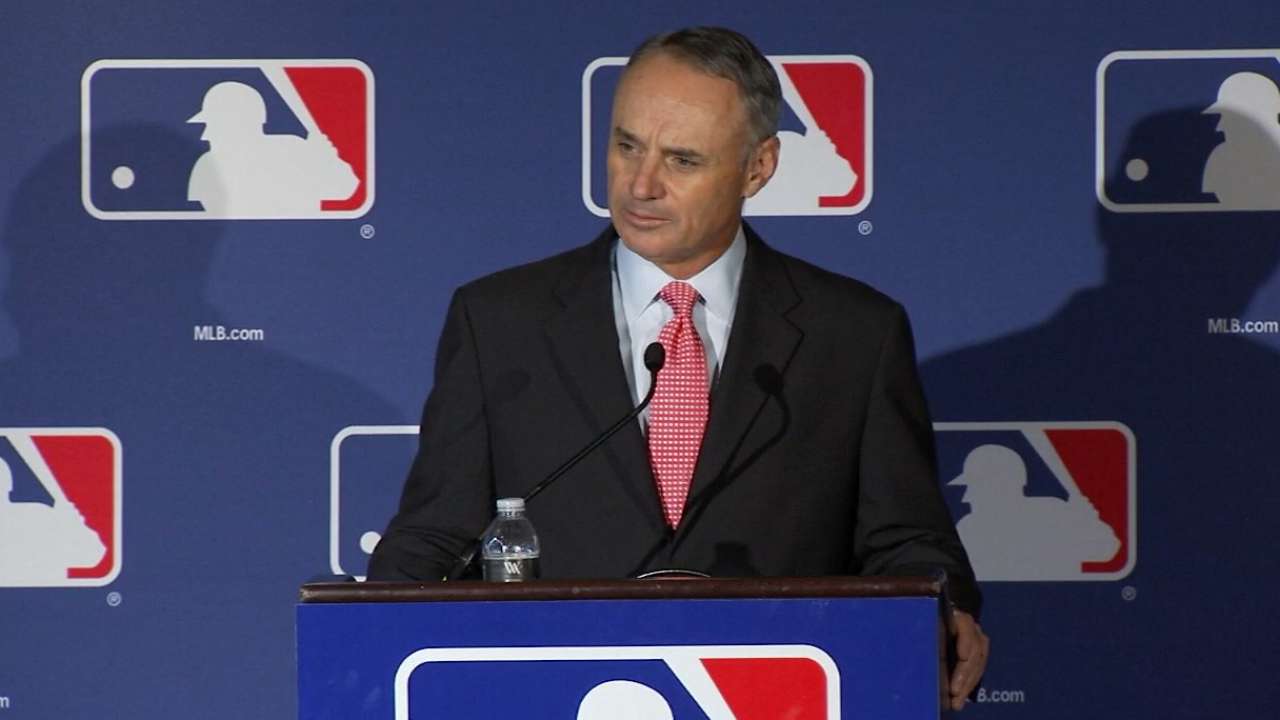 SCOTTSDALE, Ariz. -- Rockies manager Walt Weiss won't know as much about the lives of umpires this year. Nonetheless, he welcomed rules implemented to quicken the process of instant-replay challenges.
Managers now must challenge calls from the dugout, rather than walk out until receiving word from the team's video coordinator whether to request a review.
"It's going to eliminate some interesting conversations I had with umpires, catching up on the family," Weiss said Tuesday, after new MLB Commissioner Rob Manfred met with the club to discuss the pace of play and other initiatives. "I think it eliminates that awkward period.
"Some managers would backpedal toward the umpire, looking at the dugout. That's a positive."
Several Rockies players have expressed concerns about MLB's enforcement of rules to stop hitters from delaying games and speed up the between-innings breaks. Under the new rules, a hitter has to keep one foot in the batter's box between pitches, except under certain circumstances.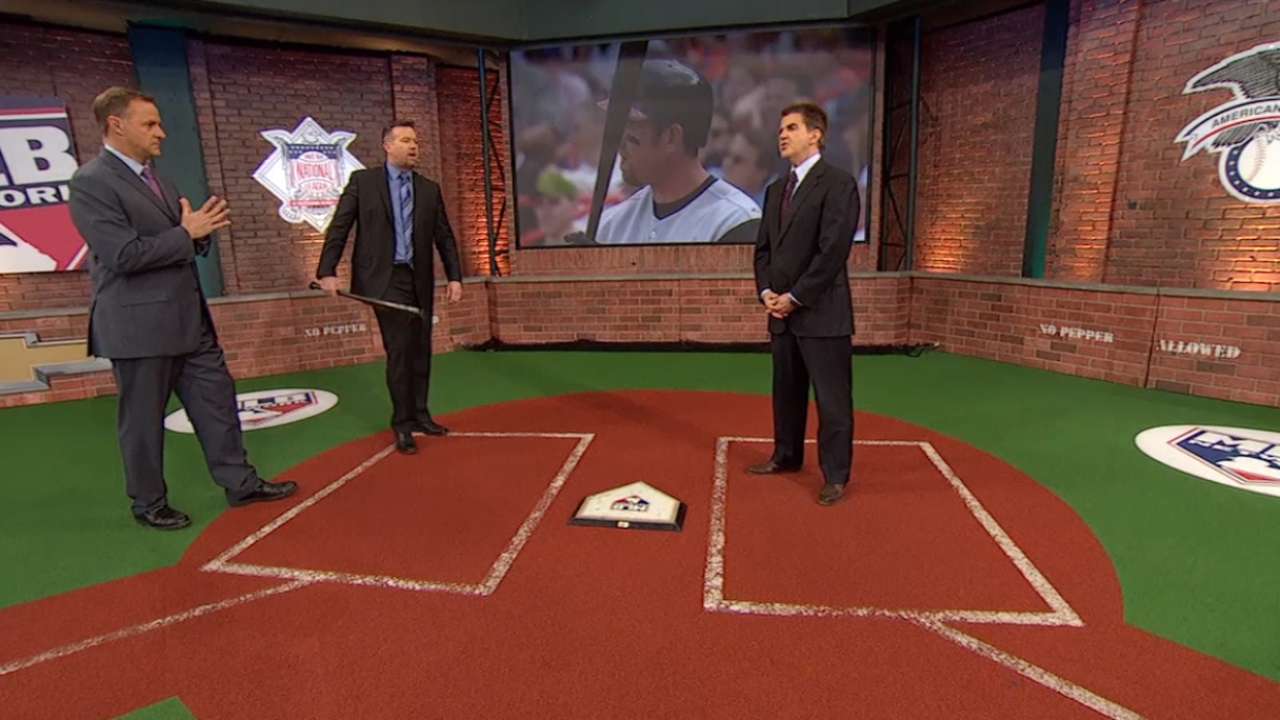 Some players feared it would negatively impact routines that are designed to help with the thought process while at the plate. Also, defending National League batting champ Justin Morneau feared that if a hitter disagreed with a called strike, the new rule could alllow the next pitch to be thrown before the hitter has processed his emotions and regained concentration.
Rockies Troy Tulowitzki and Corey Dickerson had the second- and third-longest at-bats in the Majors last year in terms of average seconds. But it's possible the new enforcement of rules will do little to speed them or other hitters, since batters can leave the box after swinging and missing or fouling off a pitch.
"When you see those guys walk around, most of the time or always it's after a swing," Weiss said.
But Weiss added he believed everyone will adjust.
"Everyone is looking at this like we're all in this together," Weiss said. "That's how we looked at replay last year. I thought it was handled very well. I think the umpires will use some common sense with this, as well. They'll know when a guy needs a little bit more time to clear his head. I don't think that when the foot is out of the box they're going to start saying, 'Get back in the box.'"
Thomas Harding is a reporter for MLB.com. Read his blog, Hardball in the Rockies, follow him on Twitter @harding_at_mlb, and like his Facebook page, Thomas Harding and Friends at www.Rockies.com. This story was not subject to the approval of Major League Baseball or its clubs.