Several candidates to fill out Braves' rotation
Veterans Rodriguez, Stults competing with young pitchers Foltynewicz, Banuelos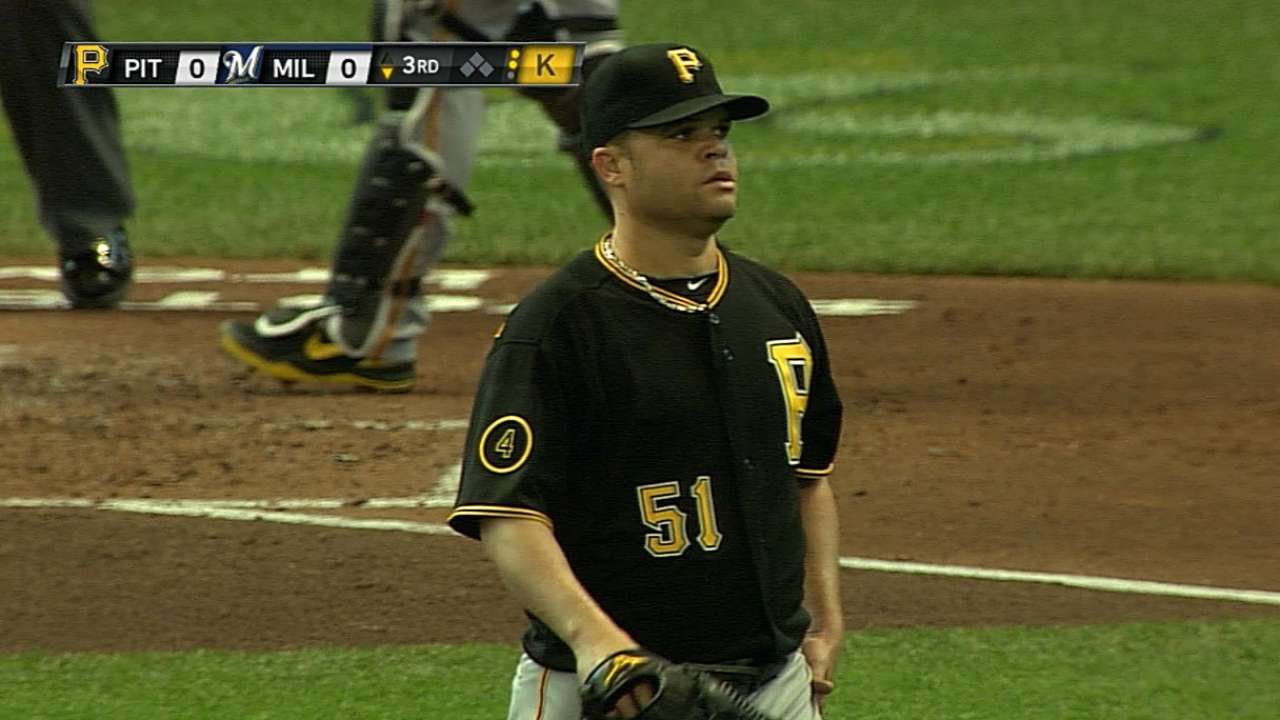 LAKE BUENA VISTA, Fla. -- Pitchers have yet to begin facing hitters, but Braves manager Fredi Gonzalez already sees an intriguing fifth-starter competition taking shape.
Atlanta's top four starters entered camp with pretty clear positions: Julio Teheran, Alex Wood, Shelby Miller and Mike Minor. But there are at least four pitchers aiming for the final spot: two veterans in Eric Stults and Wandy Rodriguez, and two youngsters in Mike Foltynewicz and Manny Banuelos.
"It's going to be fun to watch that develop a little bit," Gonzalez said.
Gonzalez spent some time watching Rodriguez throw in the bullpen Tuesday morning and came away impressed. The 36-year-old lefty has a solid track record, going 63-59 with a 3.48 ERA from 2008-13, but he hasn't put together a full season since '12. He started only 12 games in '13 and six in '14 for the Pirates.
"He's healthy. His arm's working really, really good. He's not laboring. He's spinning the breaking ball pretty good," Gonzalez said. "Boy, if we could get him back to those Pittsburgh Pirates years or even the Houston Astros years? Pretty good fifth starter. He was their ace for a couple years.
"He's a guy that, offensively against him, gave you fits. He's not throwing 97 [mph], but he knows how to pitch a little bit."
Stults, 35, went 19-30 with a 4.10 ERA from 2012-13 while starting nearly half his games in San Diego's pitcher-friendly Petco Park. But he has been healthy for the last two seasons, throwing 203 innings in 2013 and 176 last year.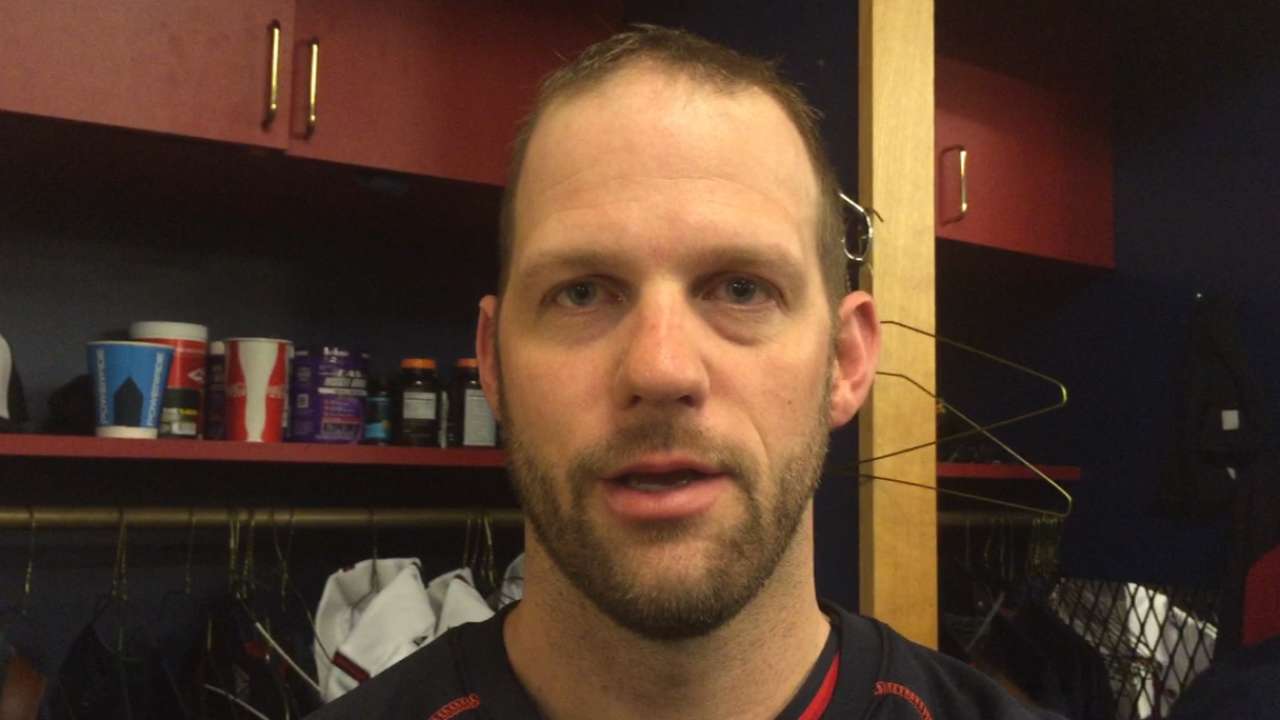 Banuelos is coming off his first year back from Tommy John surgery and has a chance to make the club as a starter or reliever. Right-hander Foltynewicz, meanwhile, is up for the job despite making his Major League debut with the Astros last season as a reliever, recording a 5.30 ERA in 16 appearances.
"Big arm," Gonzalez said of Foltynewicz. "It's going to be fun to watch that develop a little bit."
Adam Berry is a reporter for MLB.com. Follow him on Twitter at @adamdberry. This story was not subject to the approval of Major League Baseball or its clubs.