Sarah's Take: Jansen a potential domino for Dodgers
Closer's injury sends ripple effect through pitching staff, particularly bullpen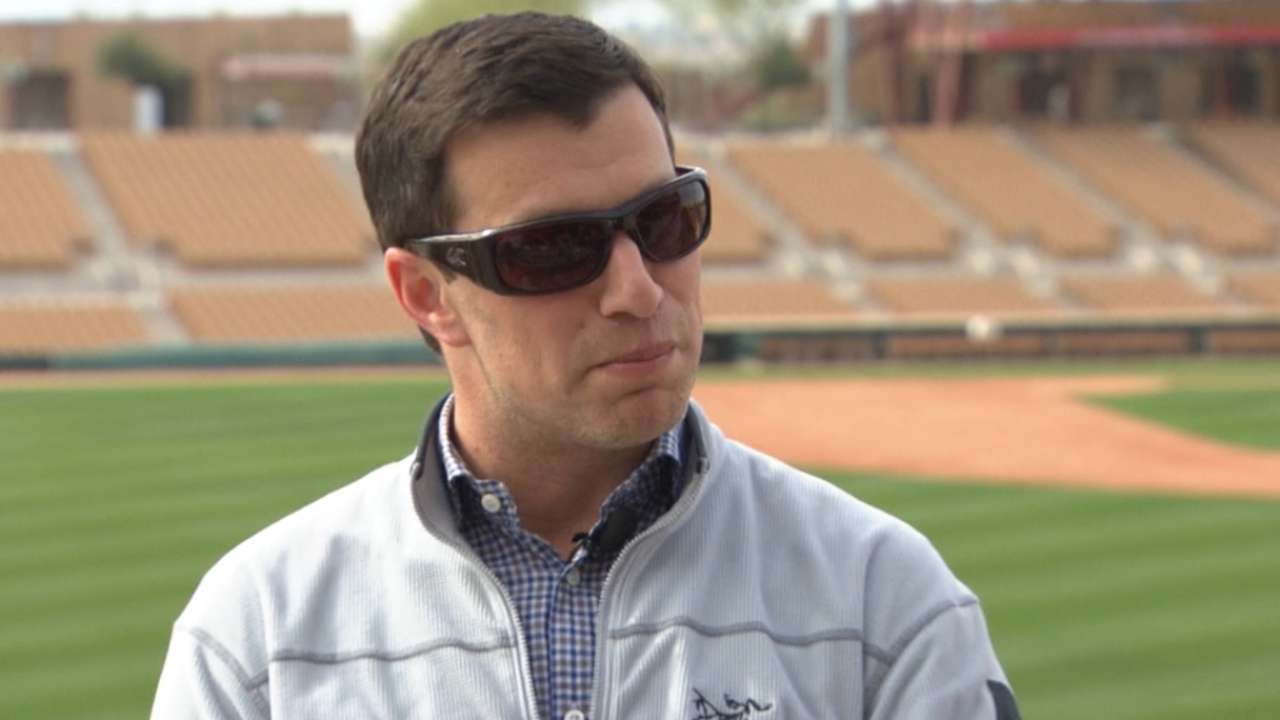 Even before the pitchers and catchers reported to Camelback Ranch, the Los Angeles Dodgers had an injured pitcher. How they deal with this injury could determine if they can repeat as National League West champions.
In 2014, the bullpen was the Achilles' heel for the Dodgers. Despite not scoring as many runs as they wanted in the NL Division Series, they could have beaten the St. Louis Cardinals with a better bullpen.
During the offseason, the Dodgers' new front office tried to revamp the bullpen. Although the team has undergone a drastic transformation to make it a more cohesive group, the Dodgers kept closer Kenley Jansen. In 2014, Jansen had 44 saves, third best in the NL, and only five blown saves. He handles the pressure of being a closer beautifully, a hard aspect of a player's personality.
However, last week Jansen underwent surgery to remove a growth on his foot that caused him discomfort while running. He will be out eight to 12 weeks, and he won't appear in a Major League game until May since he will need time to build arm strength after he returns.
The Dodgers need a replacement closer until Jansen returns. Neither Andrew Friedman nor Farhan Zaidi are worried; both think the Dodgers can solve this shortcoming internally until Jansen returns. But trying to replace a closer during the season has always been difficult. The Dodgers have relievers on the roster with closer experience, but moving any of those options to the ninth inning weakens other areas in the bullpen.
The reluctance to look for a free-agent closer could be construed as a cost-cutting measure. However, on Saturday, the Dodgers signed Brandon Beachy to a $2.75 million contract. Beachy, recovering from his second Tommy John surgery, isn't expected to pitch in a Major League game until June at the earliest. The Dodgers want him to be an insurance policy for the starting rotation since neither Brandon McCarthy nor Brett Anderson, expected to occupy the fourth and fifth spots in the starting rotation, respectively, have demonstrated an ability to pitch 200 innings consistently.
While the bullpen is a concern for the Dodgers, their starting rotation doesn't appear to be as strong as Dodgers fans have grown accustomed to. Clayton Kershaw, the reigning NL Cy Young Award and NL MVP Award winner, is solid.
Zack Greinke has been proven to be a perennial winner. Since joining the Dodgers, he has had a balky right elbow, but it hasn't interfered with his performance. On Thursday, he received an injection of some kind of lubricating fluid used with arthritis in his elbow. He won't have any problem with beginning the season. However, this elbow problem is always lurking.
Hyun-Jin Ryu is coming off a season with various injuries that limited him to 152 innings. He hopes his improved conditioning program and diet will help to keep him on the field for 29 or more starts this season.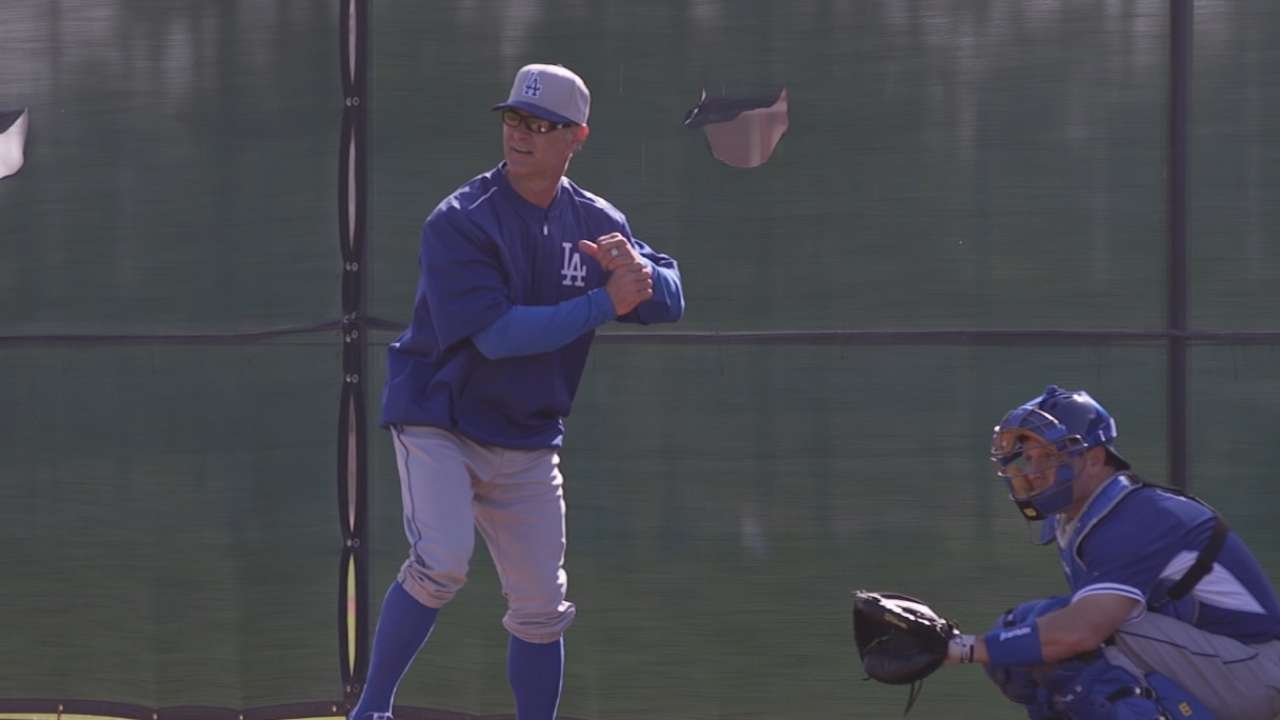 During the offseason, the Dodgers traded for both Juan Nicasio from the Colorado Rockies and Joel Peralta from the Tampa Bay Rays to bolster the bullpen. Nicasio was a troubled starter until the middle of the last year, when the Rockies moved him to middle reliever -- a role in which he experienced some success. The Dodgers envision using him for multiple innings in relief, in the same role Jamey Wright had in 2014. At 38, Peralta has had many successful years as a reliever, but how many does he have left in him?
The Dodgers have had strong pitching for most years since 1958, when they moved to Los Angeles. However, this year -- on paper -- they don't have the pitching staff that they are used to. Losing Jansen weakens it further.
Sarah D. Morris can be reached at sarahmorris27@gmail.com. This story was not subject to the approval of Major League Baseball or its clubs.