Bonding exercises helping Astros come together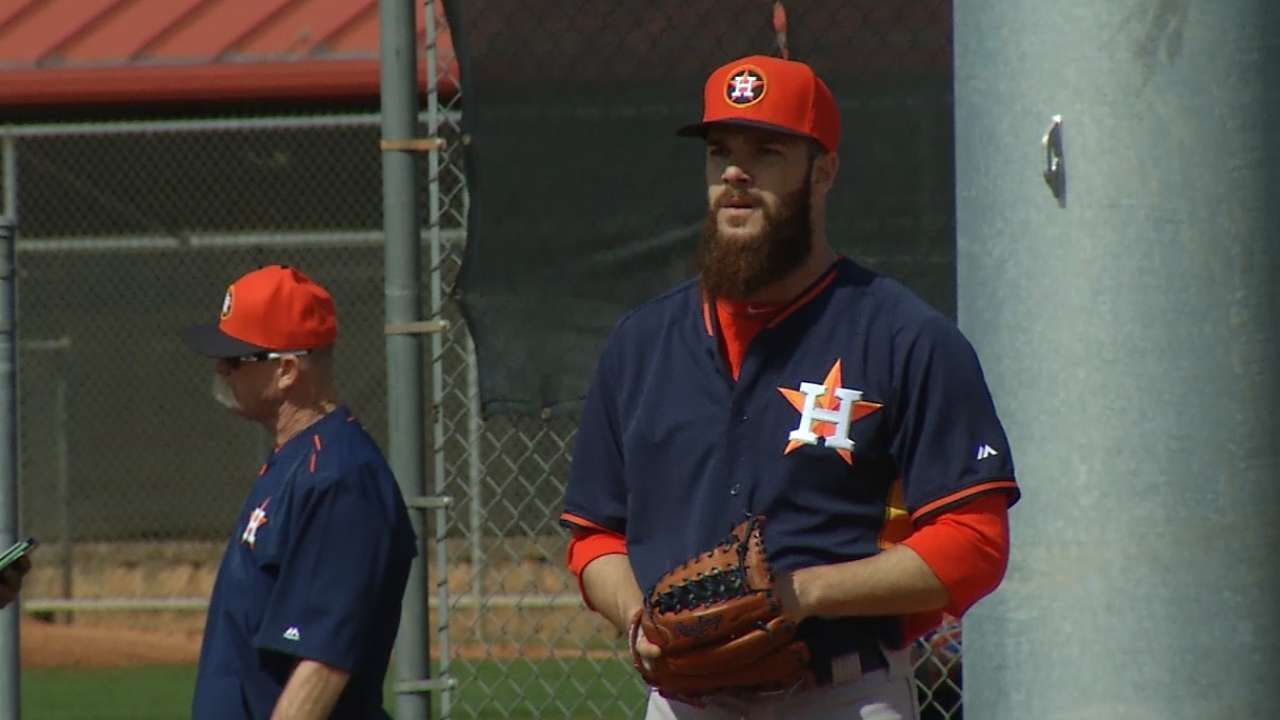 KISSIMMEE, Fla. -- Astros manager A.J. Hinch has been picking out a younger player to get up before the team in the clubhouse each morning to have him say some things about his background. Hinch also asks him some questions, some of which are designed to make him a tad uneasy.
It's all done with the idea of building team chemistry, something that's even more essential this year with so many new faces in camp. The player on center stage Tuesday morning was catcher Roberto Pena, whom Hinch lauded for earning a Minor League Baseball Rawlings Gold Glove Award.
"I don't care what level you're at, that's an impressive accomplishment," Hinch said.
Pena, the son of former Astros infielder Bert Pena, played 93 games at catcher last year for Class A Lancaster and is in his first big league camp.
"It [was] a privilege to me when I won [the] award and [now I'm] able to come over here [to] big league camp and share it with the guys that are here" Pena said.
Hinch has clearly done his homework for the bonding exercises. When he singled out pitcher Jordan Jankowski, he asked him to research a player from his alma mater, Catawba College, who played in the Majors. Jankowski studied up on Johnny Temple, whose 13-year career (1952-64) included a stop in Houston.
"It was interesting to read about him," said Jankowski, who also had to explain to his teammates the story behind the headless stuffed bear hanging in his locker (pitching coach Doug Brocail gave it to him last year and he's pitched well with it).
"It's pretty fun," veteran catcher Jason Castro said. "We've gotten to hear some interesting stories and things like that. It's good for everyone to kind of hear other new guys in camp you might not get to know too much about, and kind of get everyone over that awkward first introductory phase a little bit."
Former No. 1 Draft pick Mark Appel has been given the assignment of giving a presentation on everyone in camp, including information like where they're from, and things about their family.
Appel interviewed Brad Peacock on Tuesday morning.
"It will be funny," Castro said. "He was studying and kind of picking our brains at the house yesterday evening, putting his presentation together, and just trying to come up with some stuff he could use."
Brian McTaggart is a reporter for MLB.com and writes an MLBlog, Tag's Lines. Follow @brianmctaggart on Twitter. This story was not subject to the approval of Major League Baseball or its clubs.