Johnson says stealing not lost art, but runners must be smart
White Sox second-base prospect says 100-SB season remains possible in MLB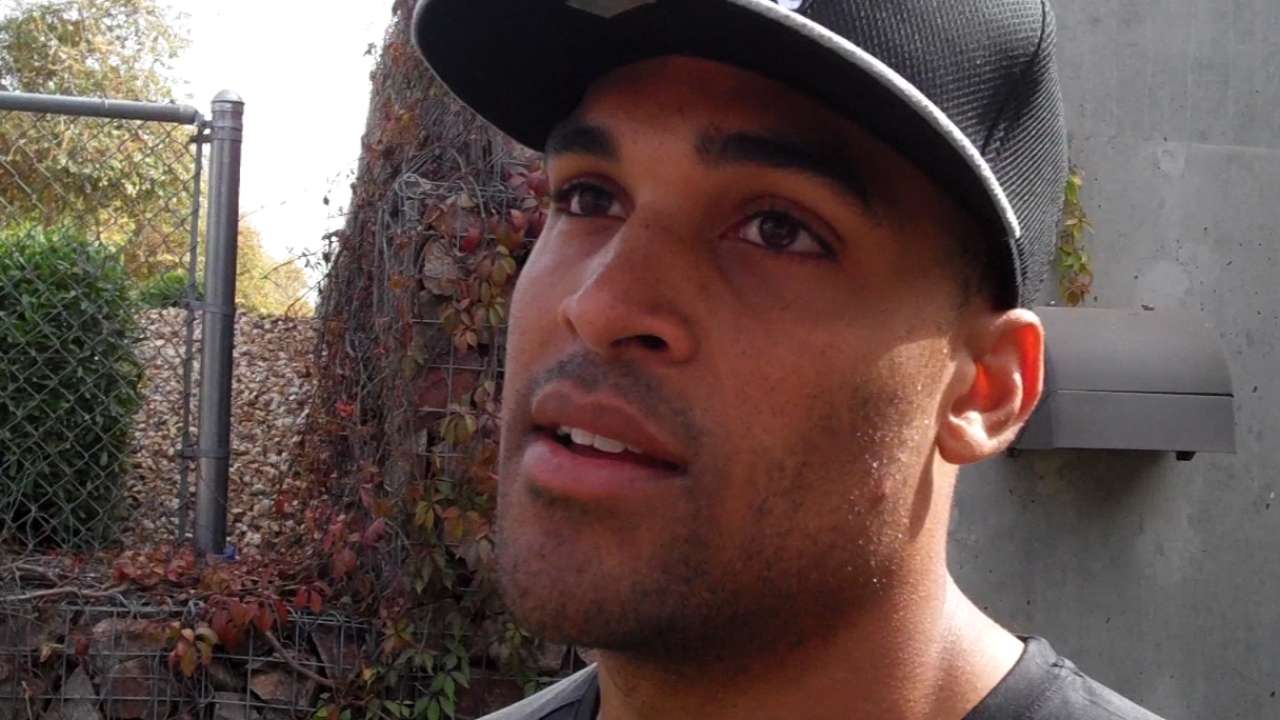 GLENDALE, Ariz. -- Micah Johnson didn't make a grand prediction of a 100-stolen base rookie season Tuesday, when the full White Sox roster was in camp for the first time and working at Camelback Ranch. The 24-year-old isn't a lock to make the team, let alone win the battle to start at second base.
But the points made eloquently by Johnson are that 100 stolen bases in a season remain possible for a Major League player, and that speed is good.
"I don't think those days are over at all," Johnson said. "Athletes are faster, stronger now than ever. Now you have to use the information wisely and have the athletic ability now to …
"Vince talks about the mental aspect of it a lot. That's basically what it is, the mental aspect. The keys pitchers have and the confidence to steal, not being afraid to get picked off and thrown out."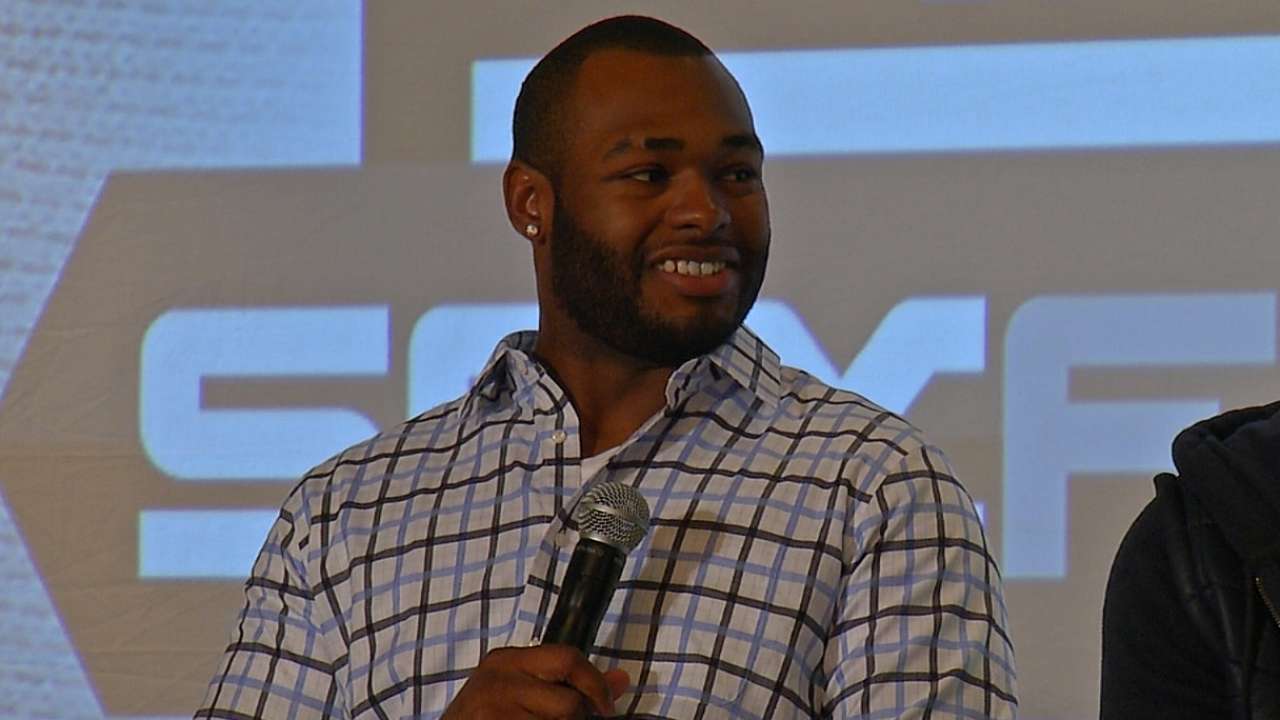 Vince Coleman is the "Vince" to whom Johnson is referring. Coleman already has made his presence felt as the White Sox new baserunning instructor and just happens to be the last player to steal 100 bases in a season (109 in 1987). Johnson pointed out that Coleman already has made adjustments on his running game and he's open to any information Coleman has to offer.
Jacoby Ellsbury (2009) is the only basestealer to swipe 70 in a season over the last seven years, but Johnson does not view this skill as a lost art. He swiped 84 combined at the Minor League level in 2013 and watched a Kansas City team emphasize speed in its push to Game 7 of the 2014 World Series.
A player such as the Royals' Terrance Gore has better raw speed than Johnson, by his own admission. It doesn't mean that Johnson can't be equally adept as a basestealer.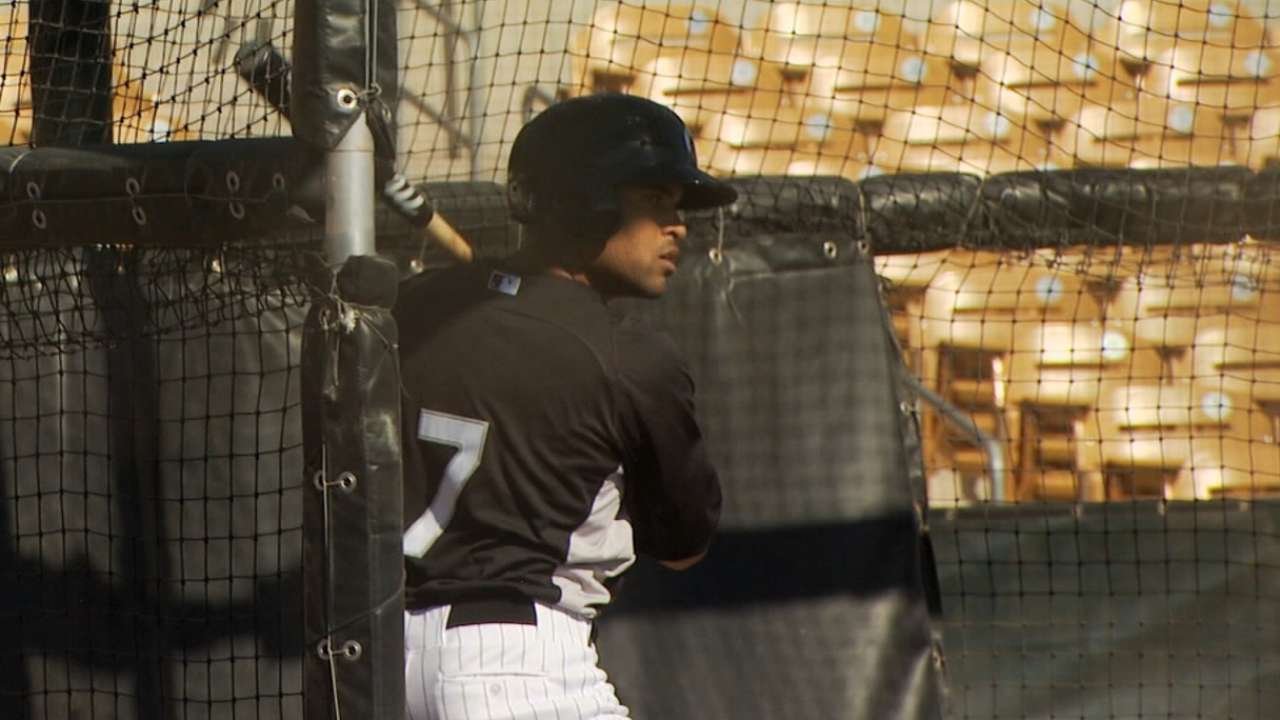 "My explosiveness and my first step and my instinct and my reactions are different. So it's like I've been blessed with those. I have to use that to my ability," Johnson said. "I have to use my mind and my desire to learn and study information to help me steal bases. It's just more information here both ways.
"More information on the pitcher, and they have more information on us: they have my tendencies and I have their tendencies. It's like a chess match now. Before it was just I'm faster than the catcher's pop time. Now, I have to be smarter than that. I have to use the information D-Bo [Daryl Boston] and Vince provided me. I have to study that. I have to be successful when I steal. Not just steal 100 bases and get thrown out 40 times."
Scott Merkin is a reporter for MLB.com. Read his blog, Merk's Works, and follow him on Twitter @scottmerkin. This story was not subject to the approval of Major League Baseball or its clubs.