Durable Escobar plans on playing every game
After starting 162 contests last season, Royals' shortstop looks to keep going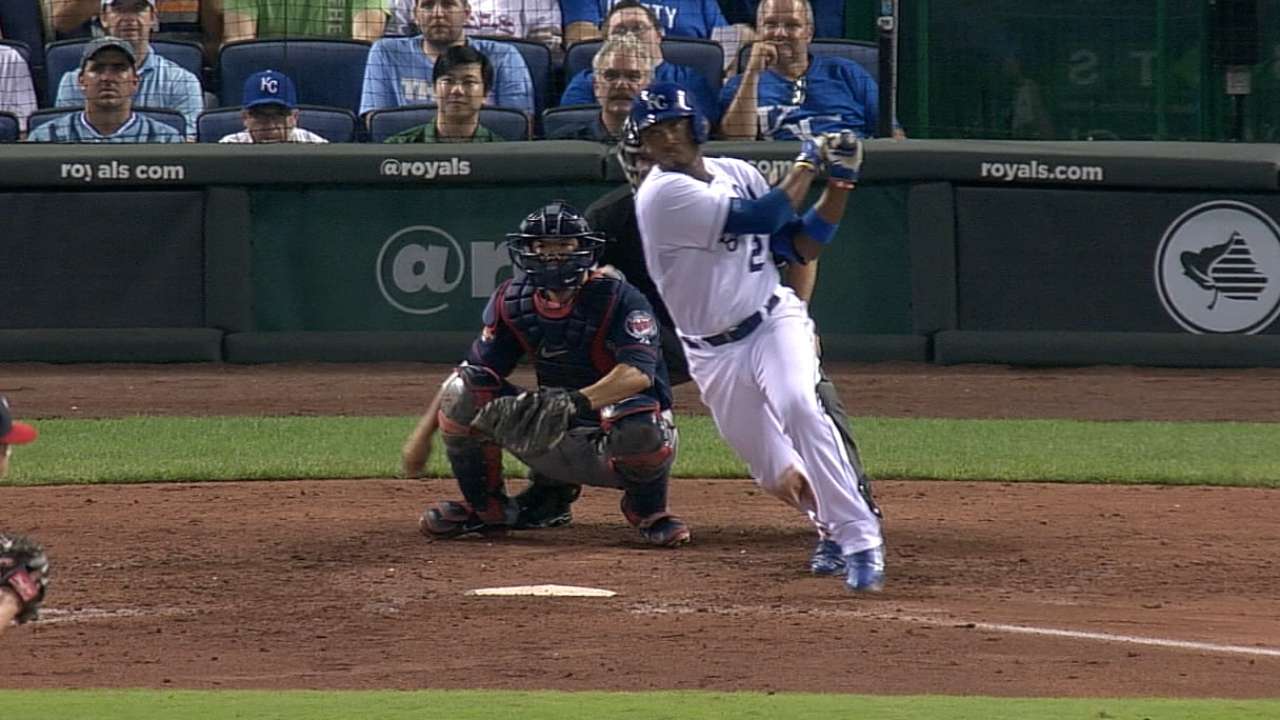 SURPRISE, Ariz. -- Shortstop Alcides Escobar arrived in camp on Tuesday, ready to do what he always does -- play nonstop until the season is over.
Escobar played in all 162 games last season, played in all 15 postseason games, went to Japan for the All-Star Series right after that, and then played three weeks of winter ball.
"He just never slows down," manager Ned Yost marveled. "Fortunately, he has the body to do that. He just doesn't seem to wear down."
Escobar, 28, certainly didn't slow down toward the season's end. He hit .285 overall, but hit .320 with a .763 OPS in September .
"I just love to play baseball," Escobar said. "It's really all I want to do."
Asked why he chose to play winter ball in Venezuela after such a long season that included the playoffs and games in Japan, Escobar said, "It was a chance for my whole family to watch me play, too. I wanted to do it for them."
Escobar's offense picked up dramatically in mid-September when Yost moved him into the leadoff spot, where he hit .362/.397/.478. Yost has indicated he intends to keep Escobar in the top spot.
"I like it up there," Escobar said. "I'm still trying to learn, trying to find ways to get on base and take more pitches."
Jeffrey Flanagan is a reporter for MLB.com. Follow him on Twitter at @jflanagankc. This story was not subject to the approval of Major League Baseball or its clubs.