Kemp: Arthritis in hips won't be an issue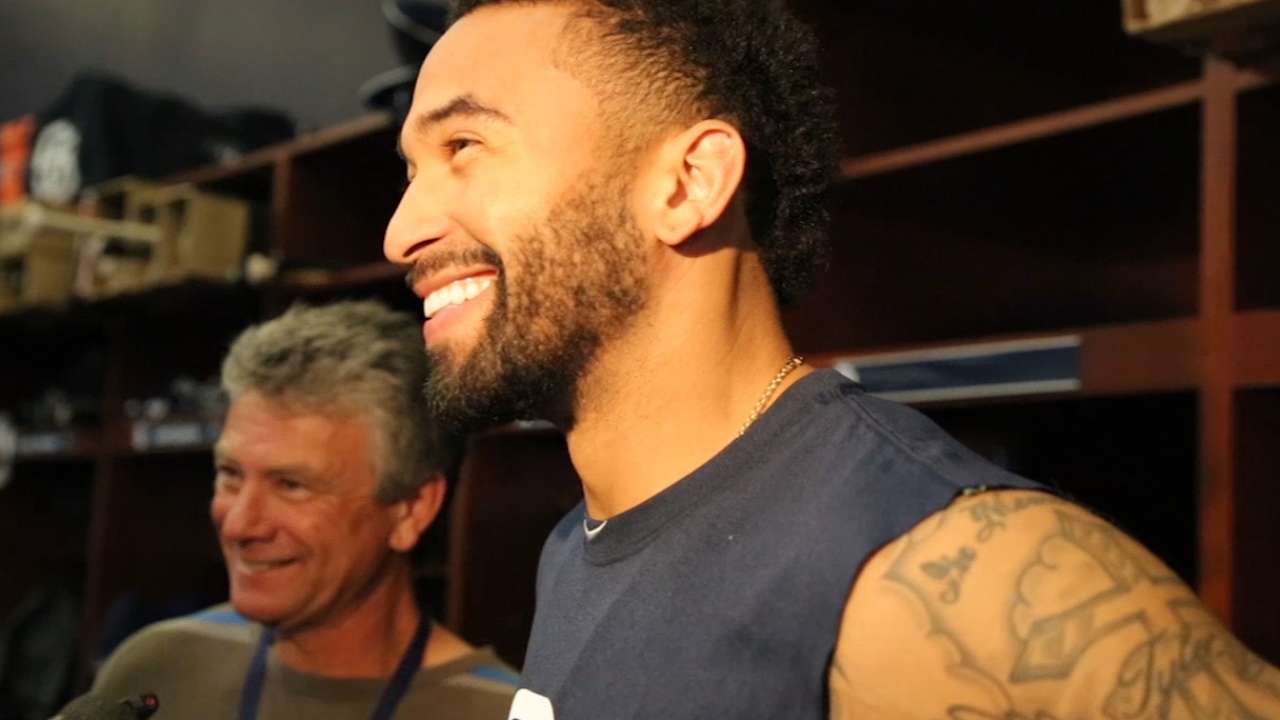 PEORIA, Ariz. -- New outfielder Matt Kemp has had two months to digest the news that he has arthritis in both of his hips, a detail that was revealed publicly after he took a physical before his December trade from the Dodgers to the Padres was officially consummated.
What has Kemp done to address the situation, and what will he do moving forward?
"Just stretch a little more, I guess," Kemp said Tuesday, when Padres position players reported to camp, a day ahead of the first full-squad workout.
The message: Kemp isn't worried about it, so neither should anyone else.
Kemp has been in camp for nearly a week, working out in the weight room and hitting, and he appears in a very good place -- both mentally and physically.
"He brings a certain energy to the weight room," said Padres manager Bud Black.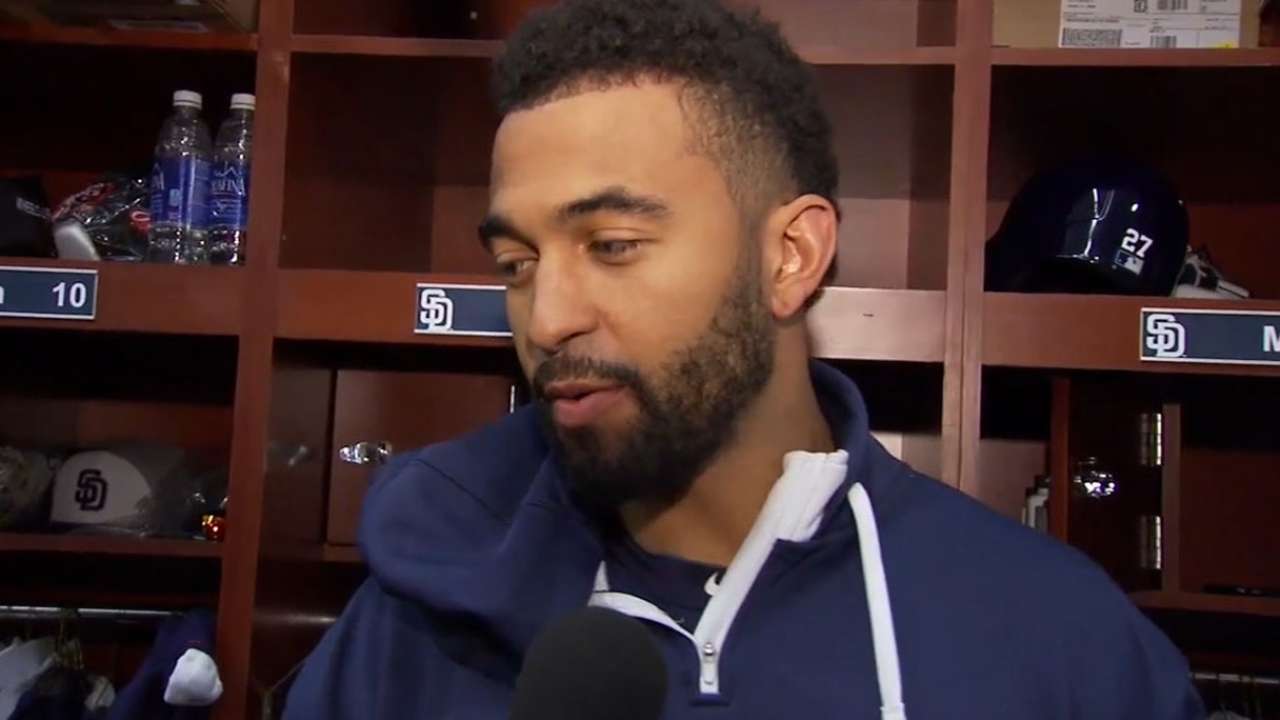 Kemp, 30, is coming off a season in which he played in 150 games for the Dodgers, the most since the 161 he played in 2011. He was limited to 106 games in 2012 due to a strained left hamstring, and he appeared in just 73 games in '13 because of a right hamstring injury.
Healthy again in 2014, Kemp had a big second half for the Dodgers, hitting .309/.365/.606 with 17 of his 25 home runs and 54 of his 89 RBIs.
Of the issue with his hips, Kemp sounded like he's ready to move on from it.
"It was surprising, but it's not that big of a deal," he said. "I think everyone has some type of situation going on as far as something being arthritic in their body. It's finding a way to go around it and be successful. My hips feel great, and I'm ready to go."
Corey Brock is a reporter for MLB.com. Keep track of @FollowThePadres on Twitter. This story was not subject to the approval of Major League Baseball or its clubs.