Gordon swings for first time since surgery without issue
Outfielder reports no discomfort in right wrist the day after playing long toss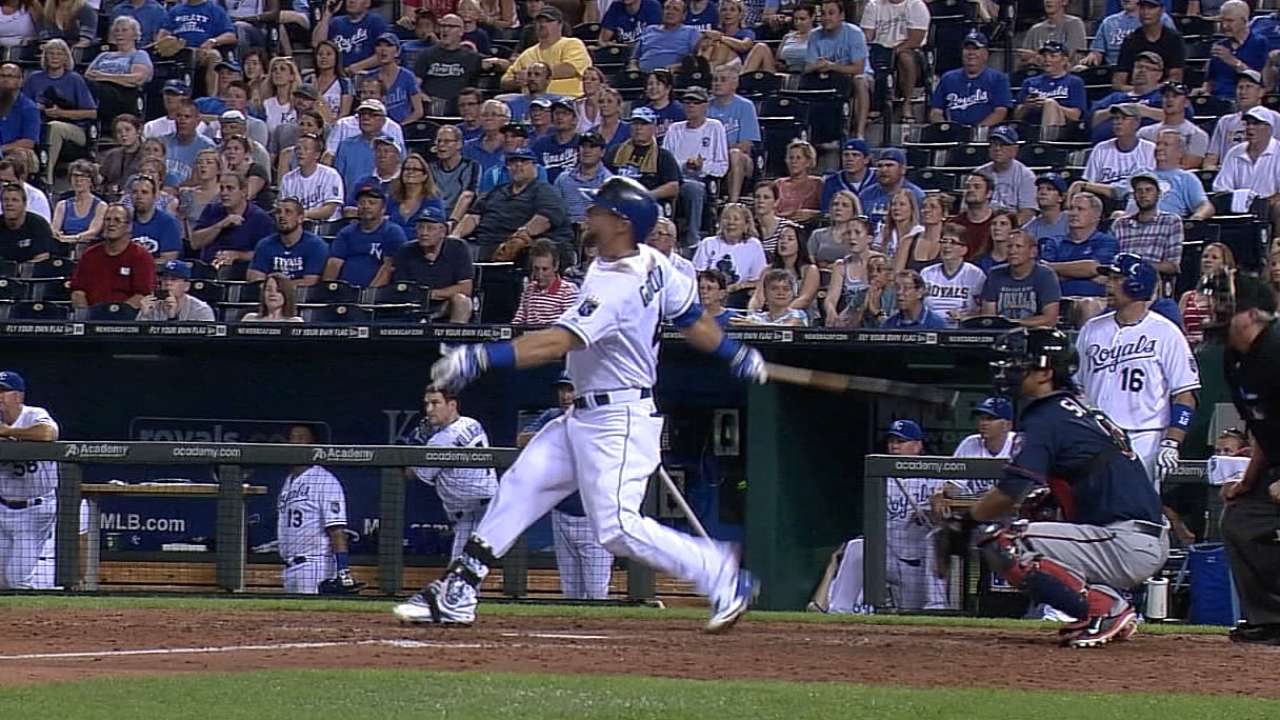 SURPRISE, Ariz. -- After playing long toss on Monday -- Alex Gordon's first attempt at throwing since surgery on his right wrist in December -- the Royals outfielder says he awoke Tuesday morning with no discomfort.
"The wrist felt fine," Gordon said before Tuesday's workout. "But throwing is the easy part. It's hitting that we'll have to see about."
Gordon took about 15 dry swings on Tuesday with a fungo bat -- swings with no contact with a baseball. Manager Ned Yost said Gordon got through that with no issues.
"It's that motion of swinging and rolling the [right] wrist over that I haven't done since October," Gordon said.
Gordon's rehab is right on schedule, he said, and he remains adamant that he will be ready to go by Opening Day.
"No question," he said. "Not even a doubt in my mind."
Aside from questions about his wrist, the other topic Gordon is being asked about this spring is in regards to his contract. Gordon has a player option for 2016, and while he hinted last year that he might exercise that option, thus turning down free agency, he says now he isn't sure what he'll do.
That option would guarantee Gordon $13.25 million in 2016.
"To be honest, I don't think about it," he said. "I don't pay attention to my contract. The only time I think about it is when you guys ask me about it."
Jeffrey Flanagan is a reporter for MLB.com. Follow him on Twitter at @jflanagankc. This story was not subject to the approval of Major League Baseball or its clubs.