Hinch doesn't see added pressure for Altuve
Astros skipper could have All-Star lead off more often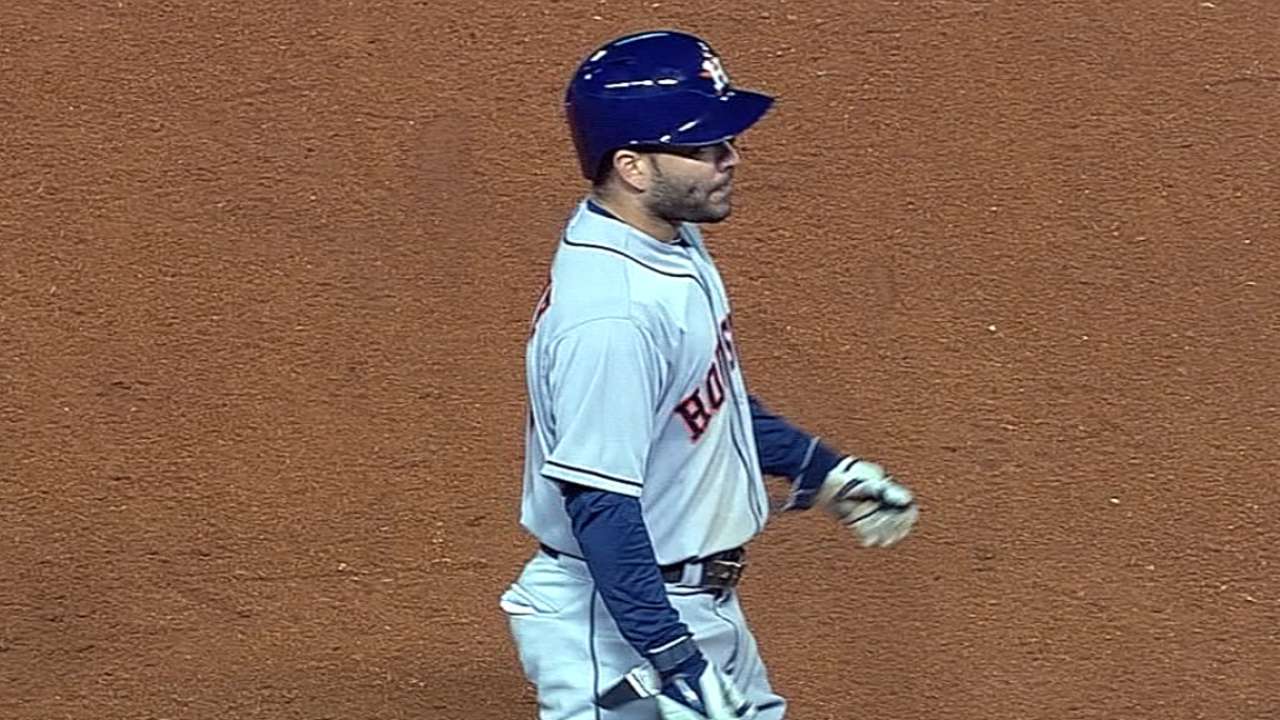 KISSIMMEE, Fla. -- Astros manager A.J. Hinch is in the envious position of inheriting the Major League batting champion in Jose Altuve, who last year led the big leagues and set a club record with 225 hits while batting .341 to become the first Houston player to win a batting title.
Hinch said Tuesday there's no pressure on Altuve to repeat.
"I don't know if you repeat anything," Hinch said. "You start fresh every year, and you get reminded of it a lot. If you have a good year, you get reminded; if you have a bad year, you get reminded. He just plays. He's a good player. He's got the ability to impact the game. I don't think there's any pressure on him as much as it's the pressure he puts on himself to be an elite player at the highest level. And he just needs to play."
Altuve, a career .302 hitter, has been in the big leagues four years now, including two years in the American League, so it's not like opposing pitchers will be making wholesale adjustments against him this year. Everyone knows his capabilities at this point.
"With the amount of information that's out, guys adjust series to series, not just year to year," Hinch said. "People have been trying to figure him out, and he's a tough out. He knows his strengths, he uses his strengths. He doesn't carry a lot of baggage with him, positive or negative, at least [that's] the early impression. He shows up to work with a fresh face and ready to go, not carrying any sort of burden of expectation."
Hinch said, not surprisingly, that Altuve will hit first or second in the lineup -- the two spots he occupied the most last year.
With Dexter Fowler now with the Cubs, Altuve could slide into the leadoff spot full-time. It's interesting to note he batted .331 with a .363 on-base percentage from the leadoff spot last year and batted .373 with a .408 on-base percentage when hitting in the No. 2 spot. Despite the better success in the two-hole, he remains the Astros' best leadoff candidate.
"I've put [lineups] together on paper," Hinch said. "I'd like to get our guys on the field first before we deal with it. It's somewhere near the top, that's no secret. It's not a difficult decision by any means."
Brian McTaggart is a reporter for MLB.com and writes an MLBlog, Tag's Lines. Follow @brianmctaggart on Twitter. This story was not subject to the approval of Major League Baseball or its clubs.