Ethier meets with Dodgers about role on club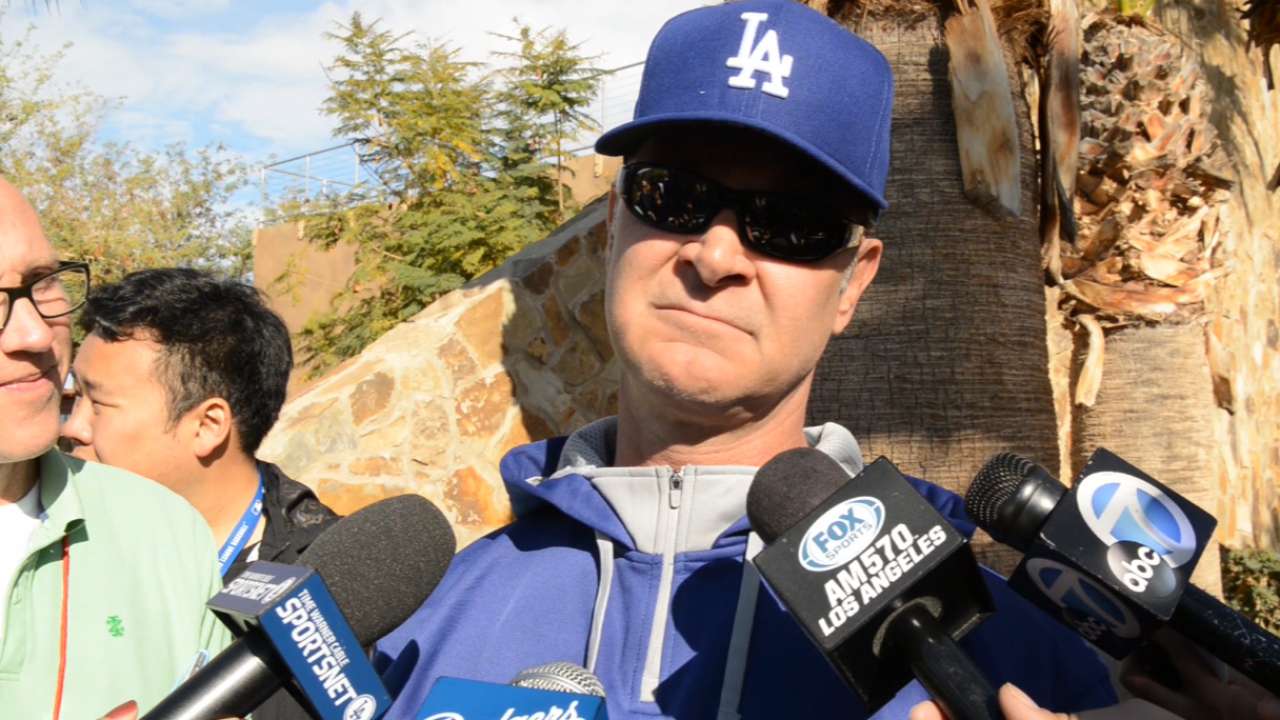 GLENDALE, Ariz. -- Andre Ethier said he met with club management on Monday to "clear the air" about his desire to be a starting outfielder, whether on the Dodgers or elsewhere.
"I hope so. I think so," Ethier said when asked if he will be given a chance to win back his starting job. "I think they understand where I'm coming from and my intentions. With me still being here, I have to assume they're at least considering it."
Although the club loosened the logjam of big-name outfielders with the trade of Matt Kemp to San Diego, Ethier's 2015 role remains uncertain with the arrival of rookie and fellow left-handed hitter Joc Pederson and the acquisition of right-handed-hitting outfielder Chris Heisey.
Ethier said he met with manager Don Mattingly, president of baseball operations Andrew Friedman and general manager Farhan Zaidi. Each club official has previously said Ethier will be competing for the center-field job.
"It went good," Ethier said. "I think it was a chance for the first time for all four of us, a chance to see where each stood going down the road, get whatever we had off our chest. We hadn't talked to each other. They have a lot of big decisions, this is just a small facet of what has to be done with this team."
Mattingly called the meeting "just the start of communication" and a "chance for Andre to show his point of view," repeating that his only goal is to "try to put the best lineup out there."
"The fact that Andre wants to play every day is pretty clear," Mattingly said. "We'll be honest with him and move forward." Mattingly said competition "keeps everybody on their toes."
Ethier reiterated offseason comments that he was committed to winning back his starting job and re-establishing his viability as an impact player.
Ethier, who will turn 33 in April, has seen his production fall from 31 homers and 106 RBIs in 2009 to only four homers last season, when he lost his starting job. He is a two-time All-Star with a Gold Glove and Silver Slugger Award.
In the midst of his decline and only weeks after the Dodgers signed Yasiel Puig to a seven-year deal, new Dodgers ownership gave Ethier a five-year, $85 million extension in the summer of 2012. He is owed $56 million on the contract that goes through 2017, with a $17.5 million vesting option in '18 or a $2.5 million buyout.
Ken Gurnick is a reporter for MLB.com. This story was not subject to the approval of Major League Baseball or its clubs.