Manfred discusses pace of game with D-backs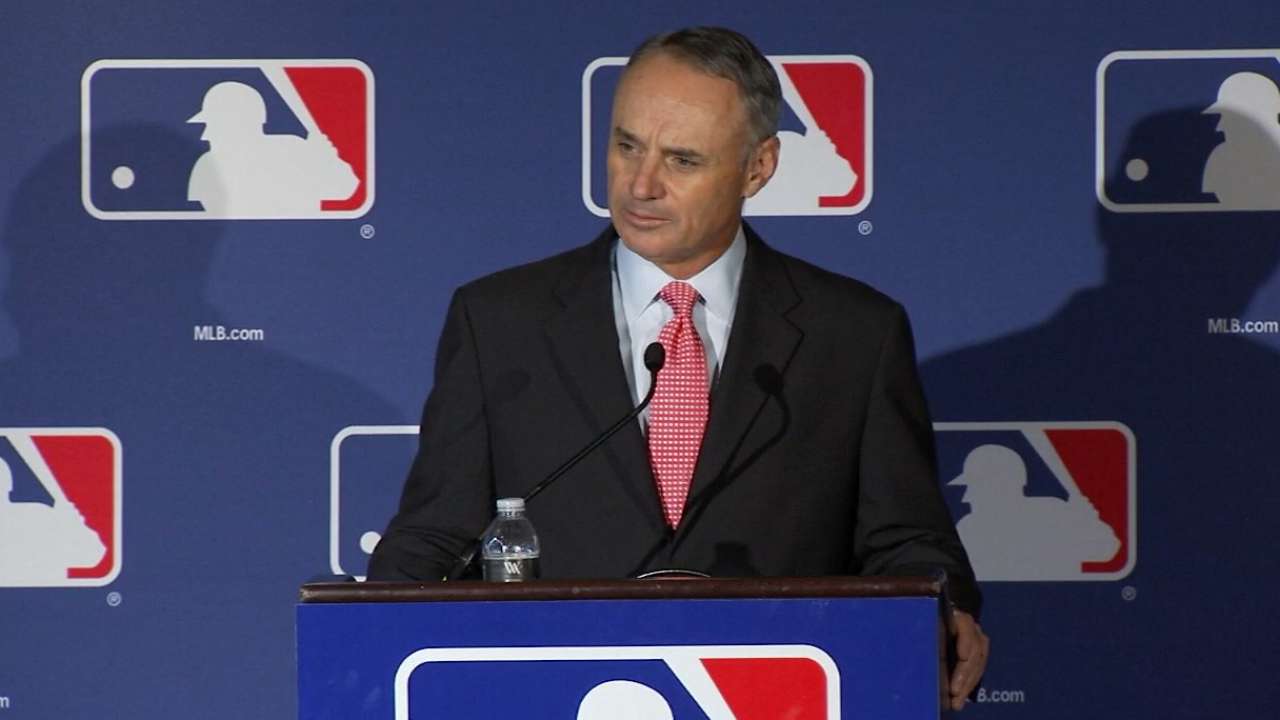 SCOTTSDALE, Ariz. -- Commissioner Rob Manfred stopped by Salt River Fields on Tuesday morning to meet briefly with D-backs players before they began their morning workout.
"I just think it's important for the players that I haven't worked with during [labor] negotiations to have a chance to see the Commissioner," Manfred said.
Manfred had one piece of business he wished to underscore while talking with the players.
"I talked to them in particular about pace-of-game changes, tried to be very positive about the role that the [Players Association] has played in working with us to get a set of changes out there quickly," Manfred said. "And stressed the importance of being responsive to people's desire for a little quicker pace of game."
Steve Gilbert is a reporter for MLB.com. Read his blog, Inside the D-backs, and follow him on Twitter @SteveGilbertMLB. This story was not subject to the approval of Major League Baseball or its clubs.