Cubs hire Manny, Youkilis as consultants
Ramirez to continue work advising hitters; Youk to contribute in scouting, player development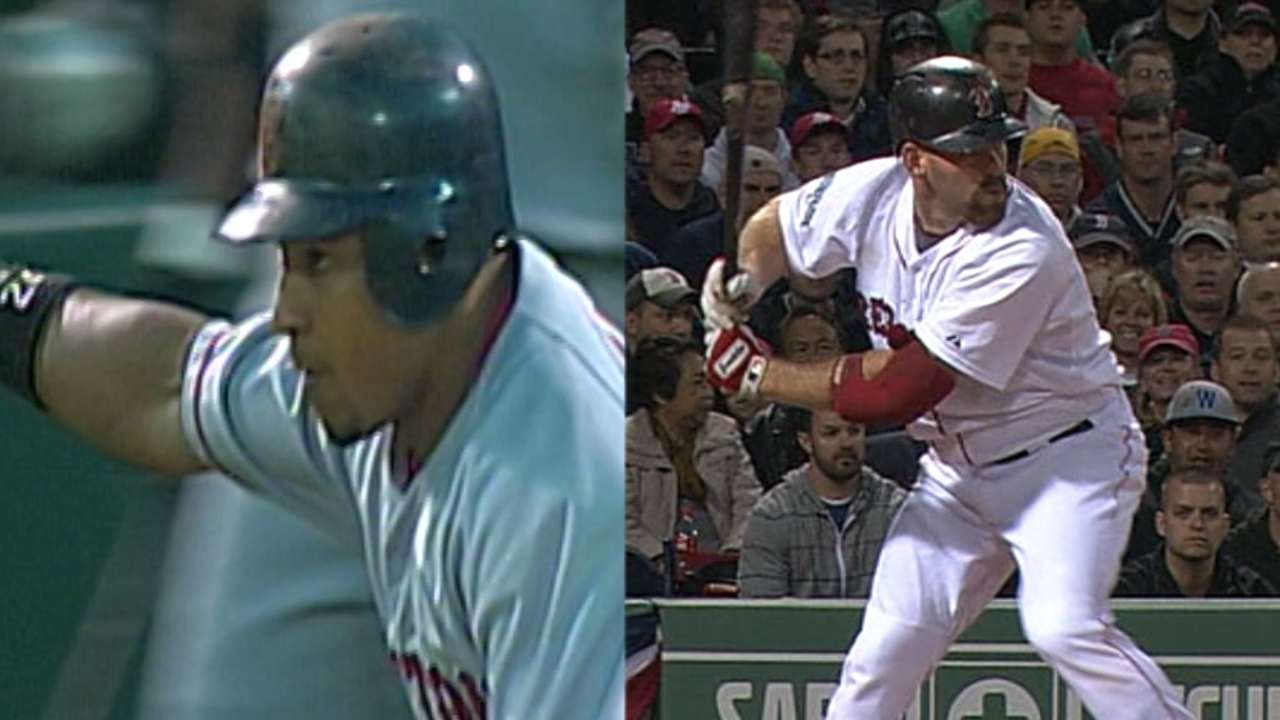 MESA, Ariz. -- Manny Ramirez is back in the big leagues, hired by the Cubs as a hitting consultant. The Cubs also announced Tuesday they have added Kevin Youkilis as a part-time scouting and player development consultant.
Cubs president of baseball operations Theo Epstein said Ramirez will spend most of Spring Training with the Cubs and is expected to be at Wrigley Field at least once a month during the regular season.
Ramirez joined the Cubs last season as a player-coach at Triple-A Iowa. A two-time World Series champion and the 2004 World Series MVP, he played 19 Major League seasons with the Indians, Red Sox, Dodgers, White Sox and Rays. In his new role with the Cubs, Ramirez will continue to work with the Major League and Minor League hitters on the "fundamental and mental aspects of hitting."
"Manny got rave reviews from everybody he worked with [at Iowa], from the young hitters he helped influence to the coaches who he spent a lot of time around," Epstein said. "He was very open and honest with guys about what not to do from his past and lessons he learned along the way. He was a huge asset, and we were really hopeful of the possibility of bringing him back."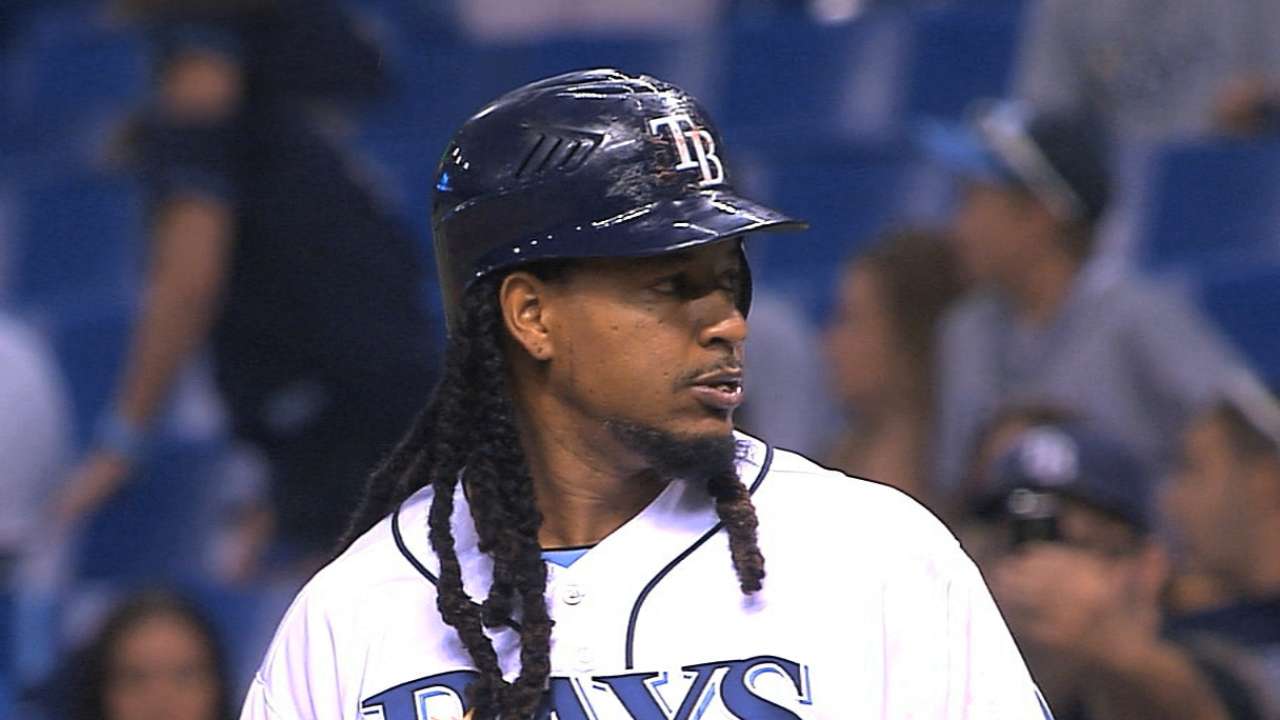 Epstein said Ramirez, 42, has not "formally" retired. This past winter, the outfielder played in the Dominican Republic and batted .313 with six home runs in 41 games. While at Iowa last season, Ramirez batted .222 in 24 games, but he was credited with helping Javier Baez, Jorge Soler and others on the team.
Ramirez has acknowledged his mistakes. That led to a question regarding Sammy Sosa, who has not been invited back to the Cubs.
"I don't want to take the moral high ground and say everyone has to acknowledge all the mistakes and all the things they've done bad in their life to have a role," Epstein said. "It's a personal thing. In Manny's case, the real changes he made in his life -- his habits, his outlook, his behavior, taking more responsibility and accountability for things he did -- that made us interested in the first place.
"But for those changes and taking responsibility for some things he did in the past, we probably wouldn't have had interest in him in this organization. Sure, I think it can really help, but not if it's done for the sake of getting back in. That's specific to Manny. I'm not going to sit here and say everyone who has made a mistake has to apolgize to get a job."
Besides life lessons, the Cubs want to take advantage of Ramirez's expertise as a hitter.
"Sometimes people say Manny is a hitting savant, but there was a lot of hard work that went into it in Boston," Epstein said. "He's definitely thought through a lot of aspects of hitting. He's got a real intuition about what hitters are trying to do and what pitchers are trying to do to hitters and how to maintain proper swing mechanics."
Youkilis, 35, recently retired after a 10-year Major League career with the Red Sox, White Sox and Yankees. In his role, he will assist the front office by scouting amateur and professional hitters in Northern California, and Youkilis will work with hitters in the Minor League system under the direction of the hitting coordinator.
Epstein said Youkilis was already on assignment to see some amateur players.
"He's someone who definitely wants to work in baseball long term," Epstein said. "We'll see if he likes scouting and go from there."
Carrie Muskat is a reporter for MLB.com. She writes a blog, Muskat Ramblings, and you can follow her on Twitter @CarrieMuskat. This story was not subject to the approval of Major League Baseball or its clubs.