O's could move Pearce around to maximize value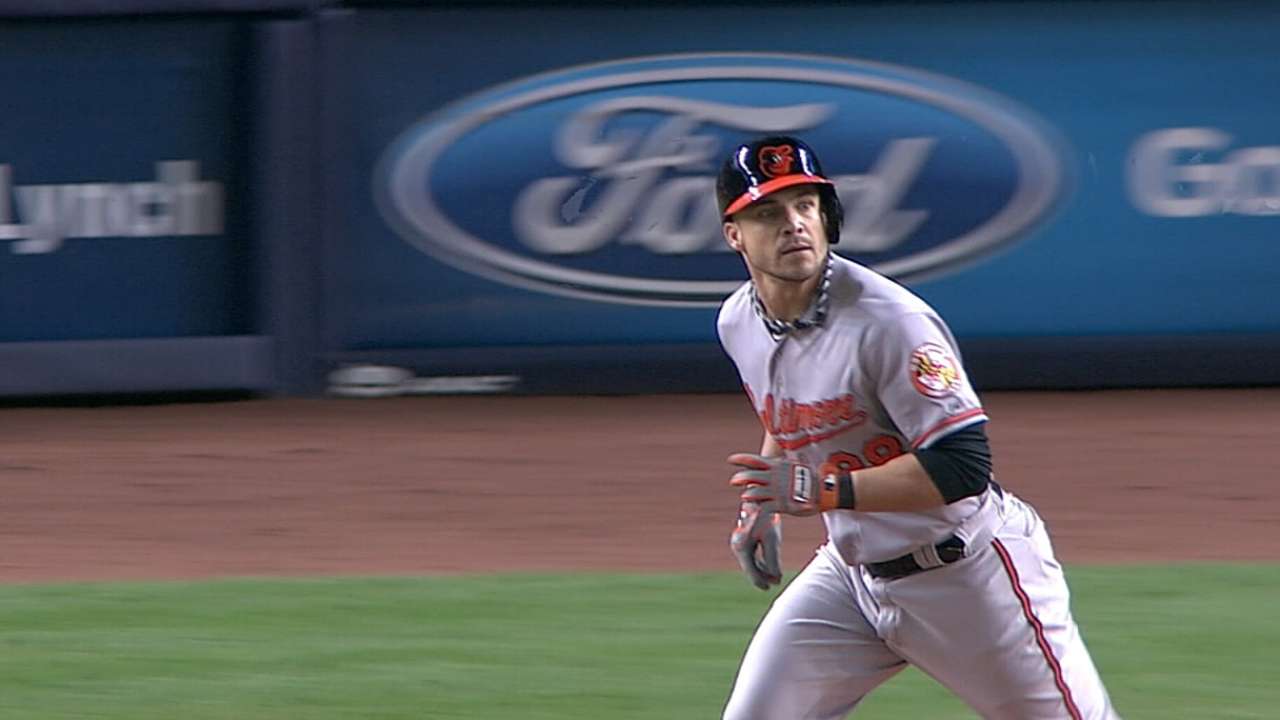 SARASOTA, Fla. -- Steve Pearce could see some playing time at third base this spring, though manager Buck Showalter said Tuesday it won't be early in camp.
After a career year in 2014, Pearce figures to get consistent playing time this season. But he could move around the field, presenting himself in the corner-outfield spots, first base and as a designated-hitter option.
"It definitely will be fun," Pearce said of potentially being used in a versatile role. "You never know what you're going to get. If I'm in the lineup, I'll play anywhere."
Pearce brought a third-base mitt and joked that the only one he didn't bring was a catcher's glove, though Matt Wieters is just a few lockers down. As Showalter referenced earlier in the week, Pearce's performance last year proved he can do more than be an occasional bench guy.
"Just a chance to show what I could do last year and getting the opportunity and seizing it," Pearce said of what he was proud of last year. "It's been a long road for me on that part, but I'm just glad that I got the chance."
In 2014, Pearce hit a career-high 21 home runs and played in 102 games with a .293/.373/.556 line.
"It took a while [for the 2014 season] to sink in," he said. "For me, last year was so fun for what we accomplished as a team. Not just my individual stats. How we surprised people like nobody said we'd do. When I look back on it, that was probably the best for me."
Brittany Ghiroli is a reporter for MLB.com. This story was not subject to the approval of Major League Baseball or its clubs.