Machado's right knee OK, a full-go in camp
Third baseman has no restrictions, anxious to get numerous at-bats this spring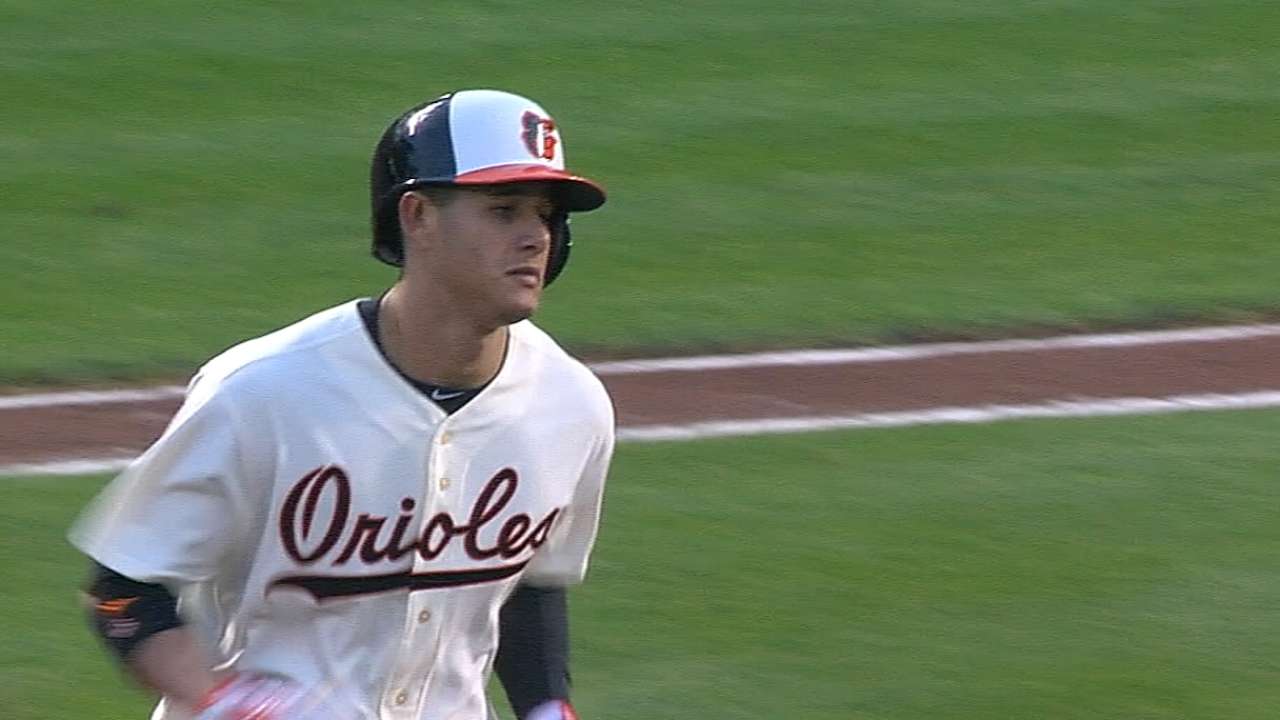 SARASOTA, Fla. -- Manny Machado was one of numerous Orioles who arrived in camp early, and the 22-year-old is incredibly anxious for Spring Training to begin. Coming off his second consecutive season-ending knee surgery, Machado is a full-go in camp this time around and there isn't anything baseball-wise he isn't allowed to do.
"I see it like my first Spring Training again," Machado said to the media scrum that gathered around his locker on Tuesday. "I'm that excited."
While the big news the last time Machado had knee surgery was about changing how he ran, the All-Star said now the focus is on keeping things the same and getting back to doing what he loves.
"I'm just going out there being myself," Machado said. "Playing how I've always played. Just trying to get that feel for it again."
Machado, who was limited to 82 games last year and suffered a right knee injury on Aug. 11, figures to get a lot of playing time this spring. That's perfectly fine with him.
"I'll take as many [at-bats] as I can get," Machado said of manager Buck Showalter's plan to get him and catcher Matt Wieters a lot of at-bats. "I haven't played in a long time. As much as I can get, I'll take it. I'm pumped for spring. I'm pumped to play some games. I want to get out there and play as much as I can. If I need to go on extra road trip games, I'll go. If I have to stay back, I'll stay back. No matter what, I'm just excited to play."
Last spring, Machado hoped to be ready for Opening Day, but he had a setback while running on his surgically repaired left knee and didn't return until May 1. This time around, Machado hasn't had any setbacks.
"I think everything has been going smooth, knock on wood," Machado said. "Everything's been going good. I've just got to keep my strength up. I've got two brand new knees now, so it's just time to go out there and play and keep doing what I've been doing, stay on it."
Brittany Ghiroli is a reporter for MLB.com. This story was not subject to the approval of Major League Baseball or its clubs.