Chamberlain returns to Tigers' bullpen on one-year deal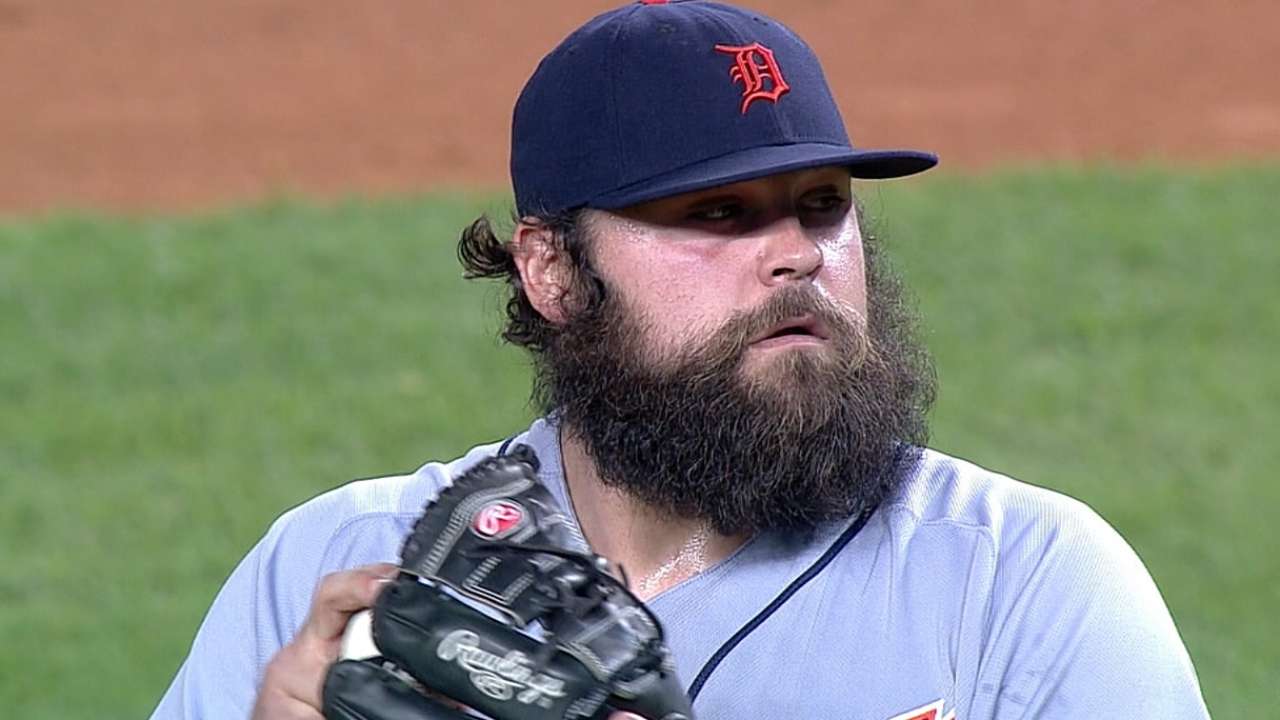 LAKELAND, Fla. -- On the day the Tigers began full-squad workouts, they saw a familiar, unexpected face sneak in to help fill out their bullpen.
Joba Chamberlain doesn't have the beard anymore, and he doesn't have the eighth-inning setup role he handled in Detroit for much of last season. But after an offseason on the free-agent market, the right-hander is back in the Tigers' bullpen, officially returning Tuesday on a one-year deal to the team with which he revived his career in 2014.
Chamberlain passed his physical and stepped into the Tigers' clubhouse early Tuesday morning. The 29-year-old will make a $1 million base salary plus the same appearance-based incentives as he had last season, which could earn him another $500,000, according to a source familiar with the negotiations.
"I had a lot of other teams interested," Chamberlain said, "but at the end of the day, we did what was best for my family and myself. We always talked. We obviously knew the situation, dollars-wise, but in the end, it just worked perfectly.
"This isn't about money. This isn't about anything. This is about the fact that I get to play for this group of guys and this coaching staff, [team owner Mike Ilitch] and [club president and general manager] Dave [Dombrowski] and everybody. I love playing for them. I love being part of Detroit and the history."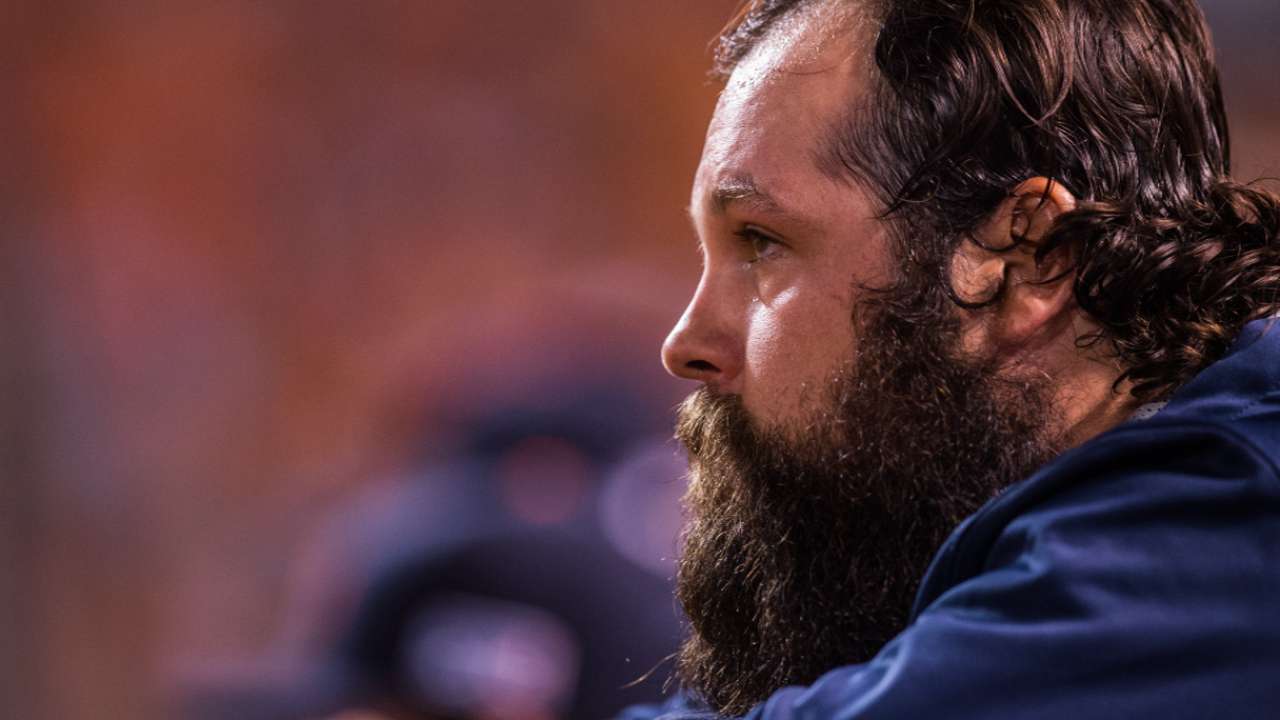 Chamberlain was a free-agent find a year ago for the Tigers, who had signed him to a one-year deal banking on a rebound in his second year removed from Tommy John elbow surgery. The former Yankees phenom helped keep Detroit's bullpen together for much of last season, filling the setup void left by Bruce Rondon's season-ending right elbow injury.
A heavy workload caught up with Chamberlain down the stretch, culminating in his struggles during Detroit's American League Division Series sweep at the hands of the Orioles. He finished the regular season with a 2-5 record and a 3.57 ERA, allowing 57 hits in 63 innings with 24 walks and 59 strikeouts.
"I feel like I didn't finish the season the way I wanted to," Chamberlain said. "We have unfinished business as a team, and I personally do."
That finish seemed to linger into his offseason. While the market blossomed for non-closing relievers, peaking during the Winter Meetings in December, Chamberlain was among the last of the free-agent relievers still on the market.
Tigers officials had kept tabs on Chamberlain through his agent, Jim Murray, but had moved on. Dombrowski said they were open to his return, but they weren't pursuing it.
"We liked the job that Joba did for us last year," Dombrowski said. "Really, it was more of a situation, adding Joakim Soria last year and having Rondon, we felt very comfortable with the guys that we had. But we stayed in contact.
"I just assumed ... that something would work out somewhere else. But it just didn't, for whatever reason. I do know at the end, he had some other offers."
Dombrowski indicated that Chamberlain turned down more lucrative offers from other clubs. Chamberlain was comfortable in Detroit, and by pitching in the Midwest, he was able to see his family during trips to Chicago and Kansas City, both within driving range of his home in Nebraska.
To make room for Chamberlain on the 40-man roster, the Tigers designated fellow reliever Chad Smith for assignment. The 25-year-old right-handed sinkerballer pitched in 10 games in a midseason stint for Detroit, allowing seven runs on 15 hits over 11 2/3 innings, sandwiched between stops at Double-A Erie and Triple-A Toledo. Detroit has 10 days to trade, release or outright Smith to the Minors, unless another team claims him on waivers.
Jason Beck is a reporter for MLB.com. Read Beck's Blog and follow him on Twitter @beckjason. This story was not subject to the approval of Major League Baseball or its clubs.