MLB.com Columnist
Barry M. Bloom
Moncada is popular topic with Cactus GMs
Baseball executives weigh in on Cuban infielder signing with Red Sox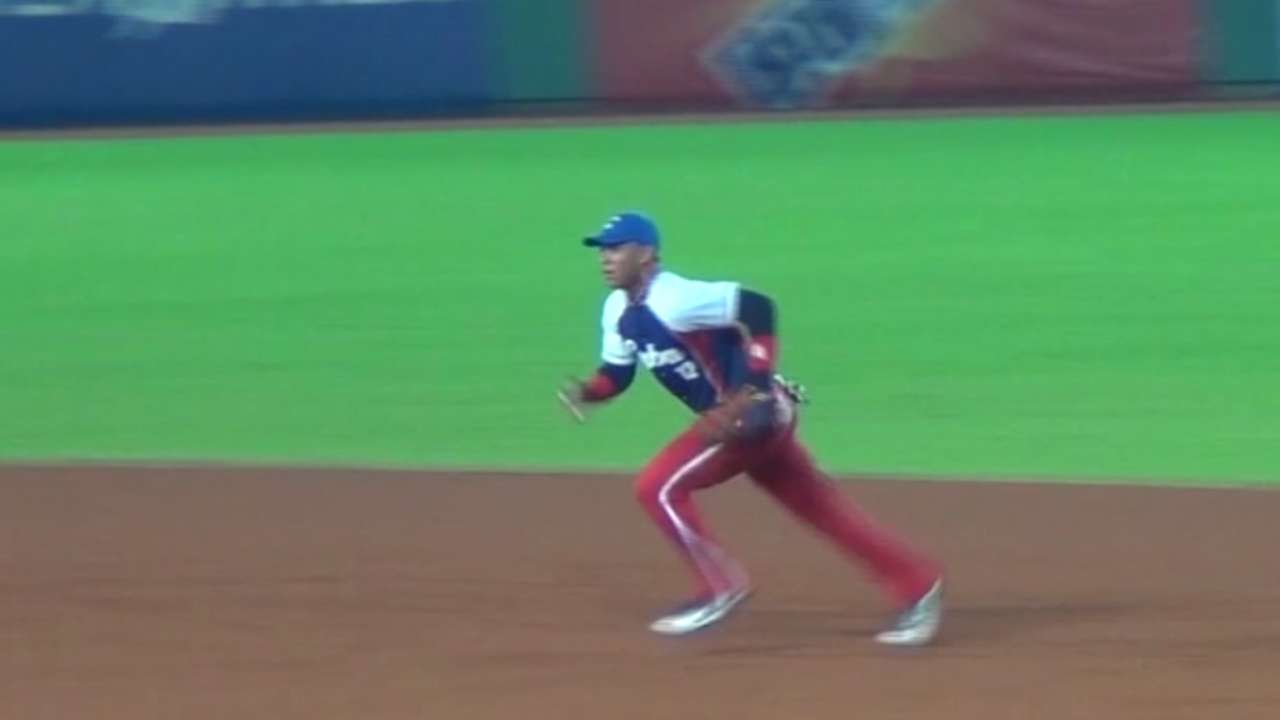 PHOENIX -- The pending signing of hot Cuban infield prospect Yoan Moncada by the Red Sox -- for a record bonus of $31.5 million -- was the hot topic of discussion as Cactus League general managers and their managers gathered for a two-hour media session on Monday at the Arizona Biltmore.
The annual availability has become a Spring Training ritual for each of the 15 clubs that practice for six weeks in the area.
"We felt that he's an extremely talented player with great upside and would be a tremendous addition to anyone's system," said White Sox GM Rick Hahn, whose club harvested a huge benefit by signing Jose Abreu last year. "From our standpoint, the significant outlay to the player, as well as the significant outlay to the tax, as well as precluding us from operating internationally for the next two years, it just didn't make sense."
Here's a sampling of what some of the other baseball executives had to say: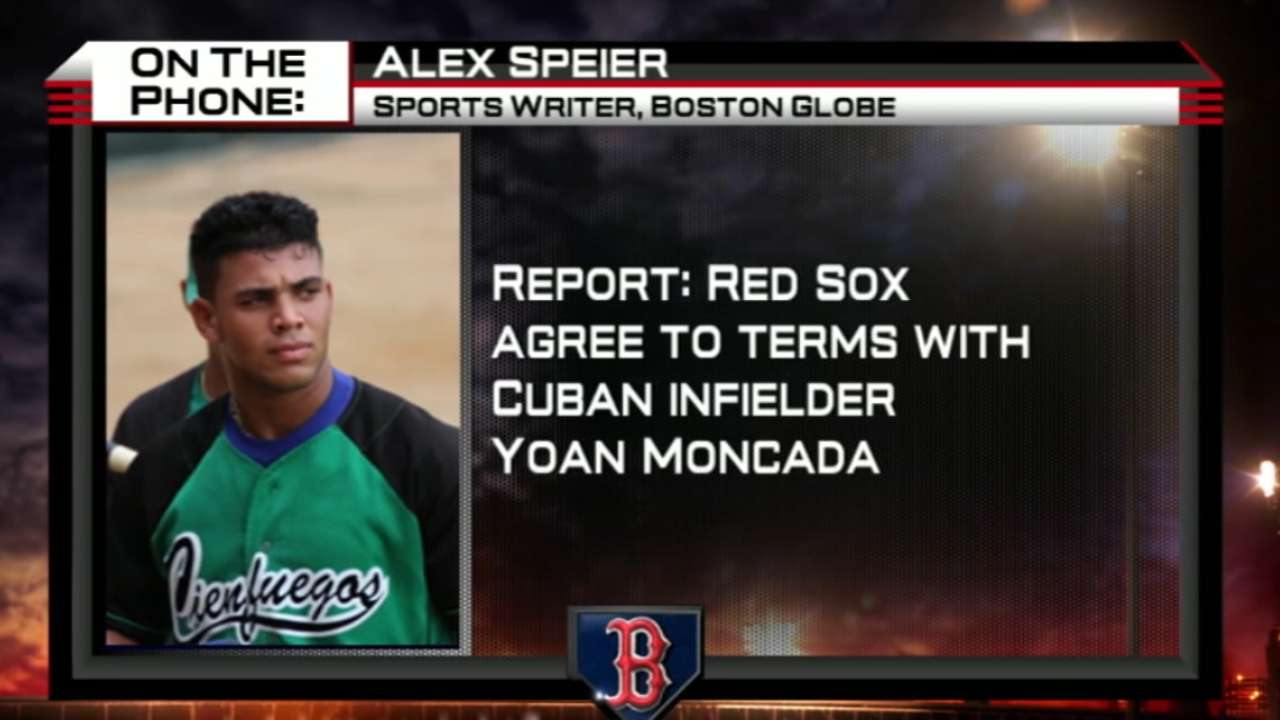 D-backs GM Dave Stewart
"It's the way the game has gone. The game has gone that way. It went that way with free agency. It's just the evolution of the game. What the game does going forward is what the game does going forward. But if a team has an opportunity of taking advantage of good talent, so be it. You see it every year with free agency. The game is going to keep going that way if it makes sense to do that."
Brewers GM Doug Melvin
"We had a lot of interest in him, like we did Jose Abreu last year. We made an offer, but it became clear that it wasn't to the level of what we'd need to get a deal with him. There's a difference in how far some clubs can go with a player like this. There are certain clubs who are able to do it, and we couldn't. We did bid $60 million for Abreu, but he's a different player. He's a proven player at his peak. It's different with a younger player. These sorts of deals are difficult for a lot of teams, and I think that's the way it's going to be."
Padres GM A.J. Preller
"As far as Moncada is concerned, we had interest in him right up until the end. He's a super talent. He's a young player with a bright future in front of him. I think a lot of the stuff that's been written has been pretty accurate. I was not really surprised that the Red Sox were one of the clubs in the mix. We felt like we made a good run at it and ultimately he made a decision to go elsewhere. And we move on from there. There are all kinds of different markets, but in the Moncada situation specifically, if you're going to go exceed the MLB pool, there are monetary penalties tied to it. They're real."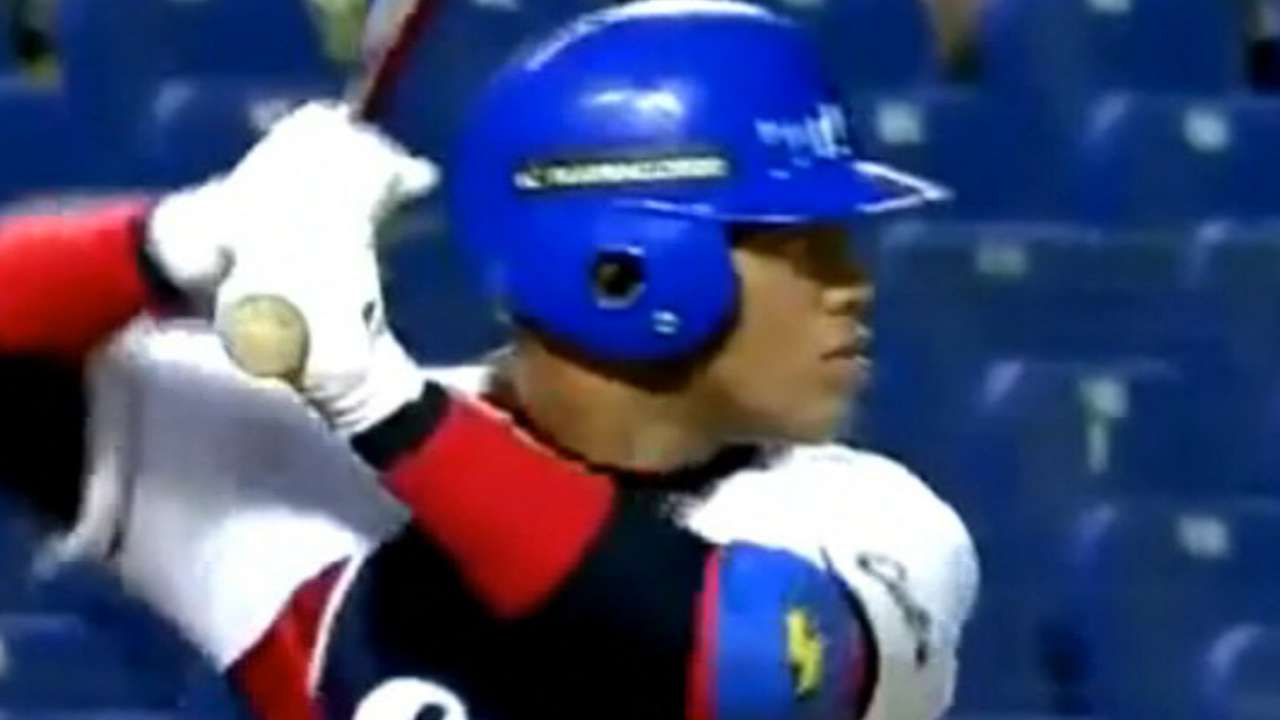 Hahn on Red Sox involvement
"It's not totally unforeseen. There are only so many areas that the stronger financial clubs can flex their muscles now. It's not going to happen as much domestically. The international rules place some limits on what you do starting July 2, through that period. If you're willing to push past those limits, this is one of those areas in which the stronger clubs can exercise their might. It's not shocking."
Rockies GM Jeff Bridich
"We've certainly been active. In certain ways, we have a growing effort to make sure we are covered internationally from a scouting perspective. It's something we will continue invest in heavily both financially and in time and energy. About Moncada, I guess the Red Sox felt that they couldn't pass up on a young Cuban and that's not surprising. He was going to sign with somebody. There are a lot of Cuban players coming out now. The landscape is changing as far as the sheer numbers of players out there. Teams are devising their own tactics and taking their own stance and trying to figure things out."
Cubs GM Jed Hoyer
"Obviously, he's really talented. We scouted him a lot and thought really highly of him. It certainly seems from what's been out there that there were a lot of teams involved. It wasn't like there was just one team. It's a market. Certainly for a young guy, he controls the strike zone well, or at least he did in Cuba. He's very talented. He's a lot younger than Abreu, [Yoenis] Cespedes or [Yasiel] Puig. He's a top talent. He would have been a top Draft pick. Obviously the timing didn't work out, but he was a guy we thought highly of."
Giants GM Brian Sabean
"It's not surprising. The haves are in the crab boat. It's not surprising at all to me. As far as regulating it, I'm sure with the recent signings and the pending signs, Major League Baseball will find a way to address it. This Cuban market is a void. It's become a market unto its own. We don't have a real good sample size yet, but potentially it is a good talent pool to tap into. To spend the money to sign a player like that, we'll see what the risk-reward is. As far as we're concerned, we're involved, but we're not involved like some other clubs are. We can't live like that budgetarily. We can't live like that."
Dodgers GM Farhan Zaidi
"You play within the rules that are written. I don't have much thought on it beyond that. It's just the system that's in place. As long as those are the rules in place and everybody is operating by the same rules, you have to be willing to operate in that framework. As far as the cap system on international signings, there's obviously a disincentive to go beyond that cap. But evidently there are a handful of teams that think it's worth facing those penalties because of the talent that they've signed. We talked about it, going past the cap and then the subsequent penalties. Every team just has to do their own calculations on that. You just have to do what's best for your organization within those rules."
Barry M. Bloom is a national reporter for MLB.com and writes an MLBlog, Boomskie on Baseball. Follow @boomskie on Twitter. This story was not subject to the approval of Major League Baseball or its clubs.