Frame job: Posey an artist at coaxing strikes
Giants catcher skilled at getting close calls to go pitchers' way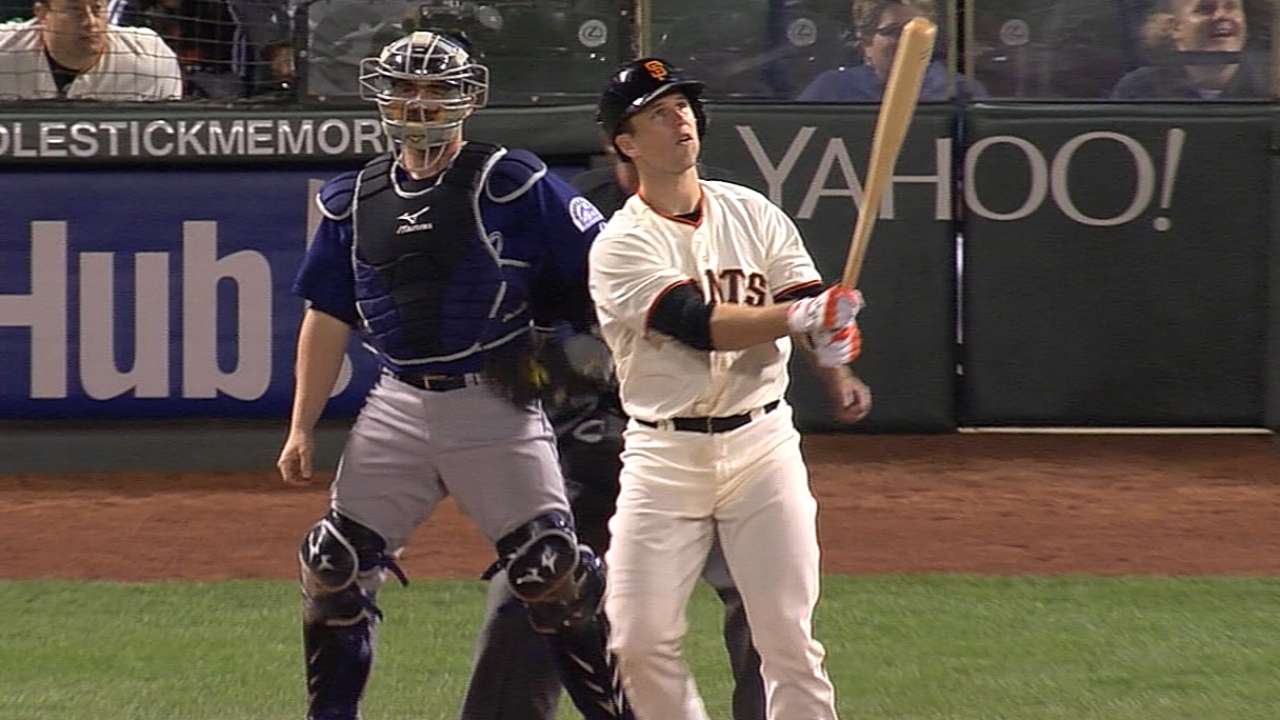 SCOTTSDALE, Ariz. -- Buster Posey possesses a skill that's undetectable to most observers. To the Giants, it's as obvious as a scoreboard.
It's Posey's ability to frame pitches, a talent that requires a catcher to employ deft hands, remain limber physically and exercise sound judgment. A successfully framed delivery typically travels on the fringes of the strike zone. It's the catcher's duty to receive the ball in a way that erases any doubt the pitch is a strike.
Posey never has won a Gold Glove Award for defensive excellence, but statistics prove that he ranks among the better framing artists in the Major Leagues. According to statcorner.com, Posey rated 16th among big league catchers in this category as a rookie in 2010. After his injury-shortened 2011 season, Posey vaulted to fourth in 2012, dropped to ninth in 2013, then rose to sixth in 2014.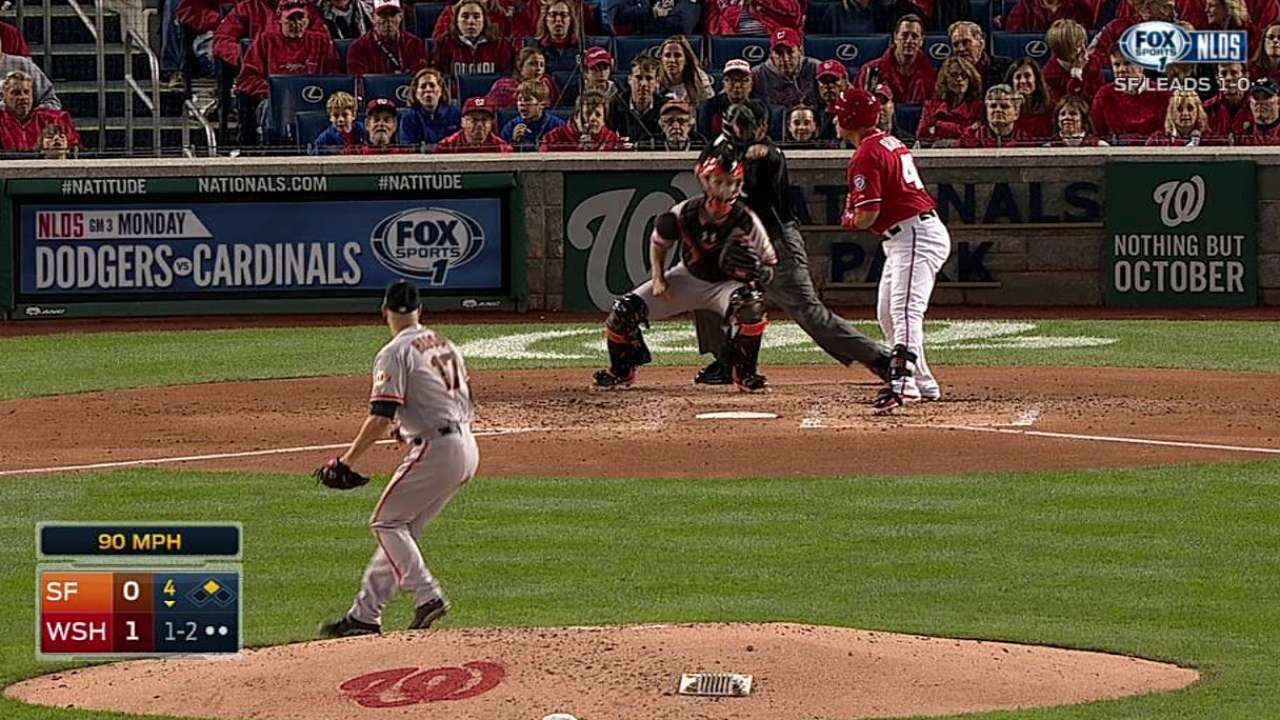 The knack for framing pitches often is referred to as "stealing" strikes.
"I don't know if I really agree with that," Posey said Monday. "It's more about catching the tough strikes and making them look like strikes and keeping them as strikes."
That's easier said than done. Maximizing called strikes for a pitcher demands athleticism and selectivity.
Posey starts by positioning himself as low as he possibly can. Thus, he must maintain enough flexibility to sink almost into the dirt as he crouches.
Said Posey, "If you're not starting lower than the ball, your natural move is going to be to go this way with the ball." Here, he makes a downward groping motion with his left hand. He added, "That's not going to look presentable."
Posey must finish receiving the ball with a small flourish.
"He's kind of getting his hand under the ball at the same time the ball's reaching his glove, and he's coming up at the same time," said Giants first-base coach Bill Hayes, who tutors catchers. To properly frame an inside or outside pitch, Posey tends to position his body at an angle so he'll appear to pluck the ball from the strike zone.
The intellectual aspect of framing pitches is just as essential. A catcher must decide when it's best to use his dexterity. Attempting to coax an excess of strike calls would be akin to a catcher crying wolf.
"Umpires are so good that if you move the glove too much it's almost counterproductive," Posey said. "Because they're going to say, 'Well, if he's moving the glove that much, he thinks it's a ball.' So I think more than moving the glove, it's just subtly making sure you can keep the ball in the zone as best as possible without too much movement."
Said Hayes, "It has to be the right pitch in the right spot."
Examples include a two-strike pitch or a 1-1 offering, given the significant difference between counts of 1-2 and 2-1.
By now, Hayes and the Giants have accumulated bottomless trust in Posey.
"When that pitch in the right spot presents itself, he's definitely getting a called strike for us," Hayes said.
Competition is the ultimate motive. "It's all about trying to win games," Posey said.
Chris Haft is a reporter for MLB.com. Read his blog, Haft-Baked Ideas, and follow him on Twitter at @sfgiantsbeat. This story was not subject to the approval of Major League Baseball or its clubs.