Ragball tournament adds fun to pitchers' fielding practice
Hanrahan wins second annual competition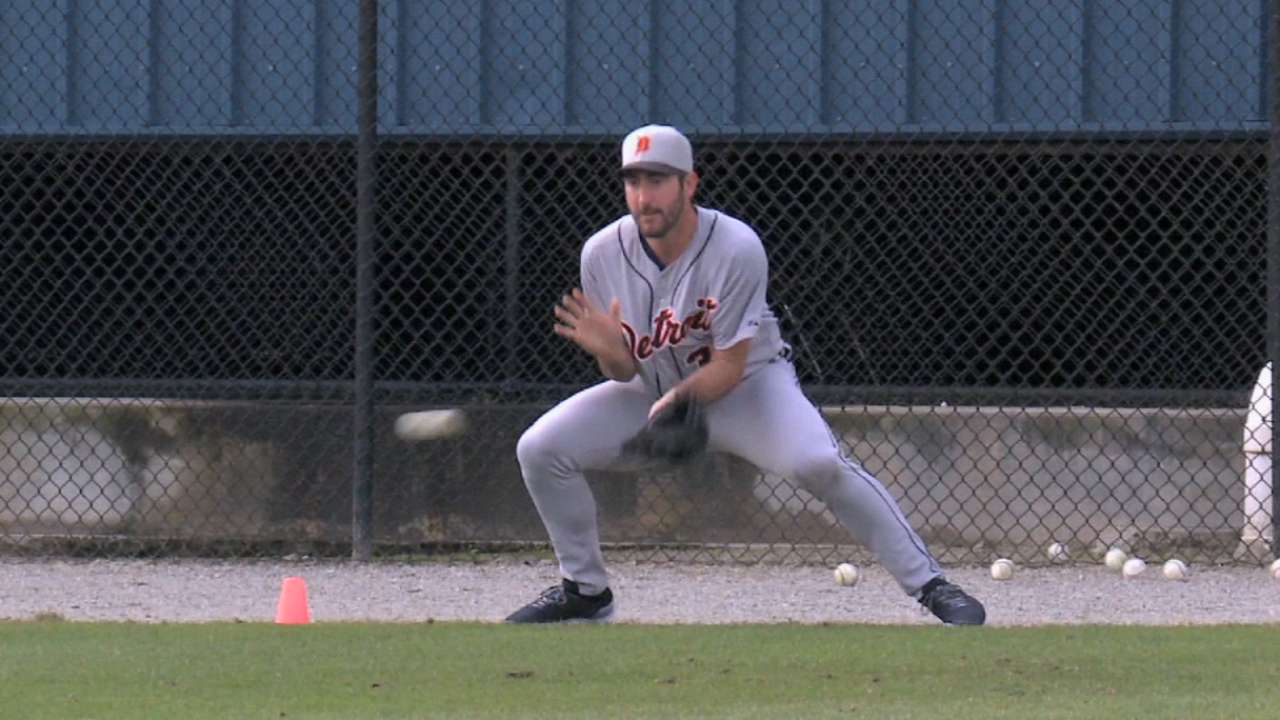 LAKELAND, Fla. -- Joel Hanrahan's pitching progression is on hold, though he played catch Monday morning. His fielding, at least, seems to be in midseason form.
The fact that Hanrahan won the team's annual Spring Training ragball tournament is not a great testimonial for the value of pitchers' fielding practice. Until this past weekend, Hanrahan hadn't taken part in a PFP since Spring Training 2013 with the Red Sox.
On the flip side, it was a pretty good statement about the value a little competition plugs into something so mundane as pitchers fielding. Take the pitchers out of the receiving line, put them in front of two defensive coaches with a fungo bat and rubbery baseballs, ready to slap comebackers at them at a high rate of speed, and it no longer feels like a boring drill.
"It makes it a little bit more challenging," Hanrahan said.
Or as defensive coordinator Matt Martin said, "Competition brings out the best in people."
The competition was one of the first changes Brad Ausmus brought to his first Spring Training as manager last year. Beyond simple fielding practice, he wanted pitchers to get used to the sense of pitches being hit back at them at a high rate of speed without risking injury.
So with a bucket of Incrediballs -- a soft-stitch, rubbery training baseball manufactured by Easton -- Martin and infield coach Omar Vizquel lined up pitchers in center field and peppered them with choppers, grounders and a few line drives.
"It's all about getting in a better position to field the ball," Martin said. "It doesn't mean you're going to make it, but regardless of the result, put yourself in the best possible position for a chance."
Then they added the competition angle to it. Considering Justin Verlander used to challenge Ausmus' predecessor, Jim Leyland, for years to try to hit ground balls by him in the infield, the competition was just the enticement.
Joba Chamberlain pulled off an upset to win the tournament last spring. He's not around to defend his title, of course, but a slew of pitchers who returned from last year wanted their shot.
"I think the guys who have seen it are not as intimidated by it," Ausmus said. "The guys who haven't seen it are still a little skittish when they get in there."
Indeed, for midseason acquisition David Price, it was an adjustment.
"You've got Omar trying to hit for average," Price said. "It's fun, though. I like the competition."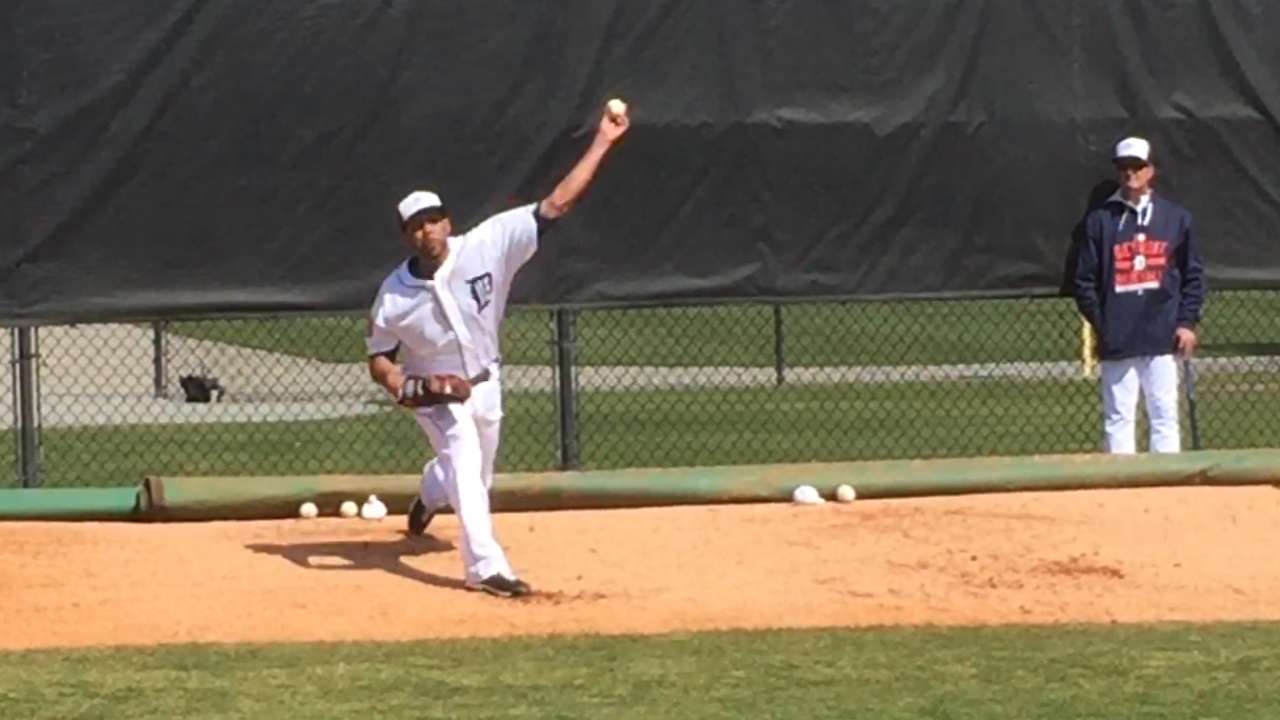 Normally, starting pitchers are viewed as better fielders than relievers. On Monday, however, all three finalists were known for their work in the bullpen. Hanrahan and Joakim Soria -- former closers both -- advanced out of their group by fielding everything hit their way, knocking out Verlander in the process.
"Soria, he stood out to me the whole week," Martin said. "From pitch one, he's there competing."
Indeed, he was diving to try to stop comebackers. For Hanrahan, the difference was his quick reaction to snare balls hit right at him.
It was a nice boost for him while he tries to work his arm back into pitching shape. And while he'd rather be firing pitches rather than catching them, he's not above gloating.
"I think Verlander's giving me one of his cars," Hanrahan joked.
Jason Beck is a reporter for MLB.com. Read Beck's Blog and follow him on Twitter @beckjason. This story was not subject to the approval of Major League Baseball or its clubs.