Brave words: Monday, Feb. 23
Interesting quotes from Atlanta's Spring Training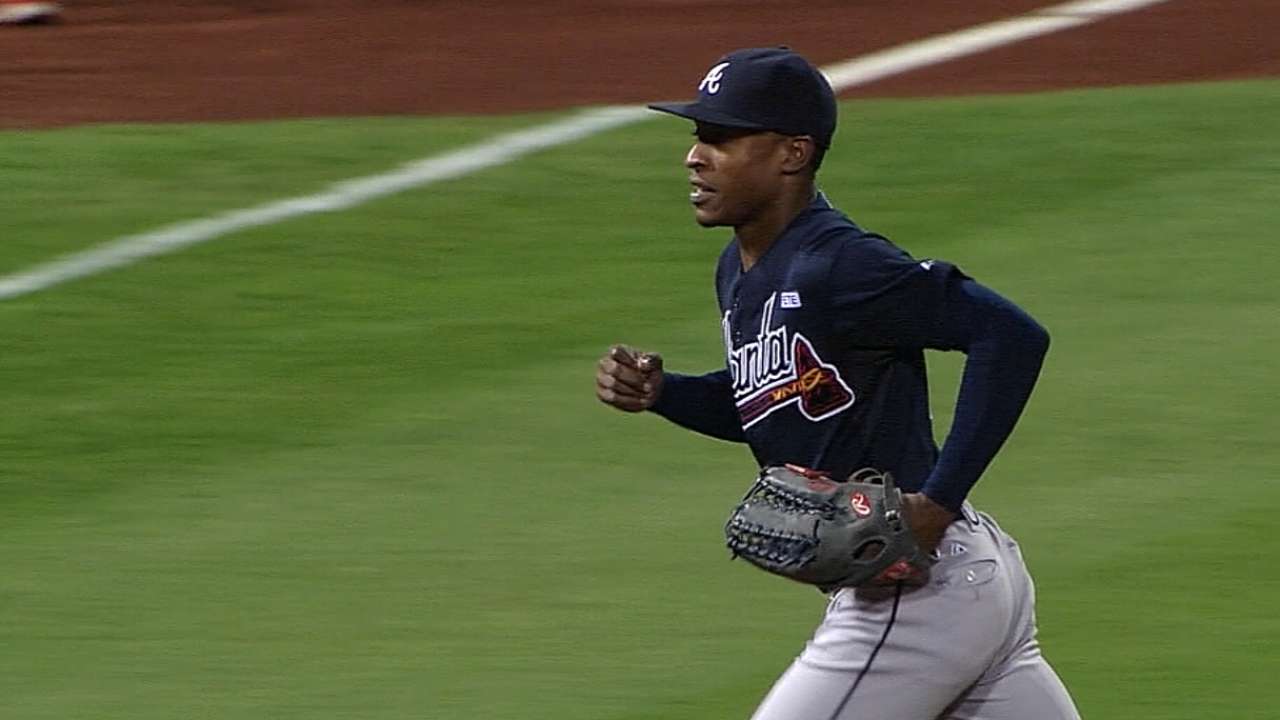 LAKE BUENA VISTA, Fla. -- After Melvin Upton Jr. arrived at camp on Monday morning and explained his reasoning for dumping his nickname (B.J.), Braves president of baseball operations John Hart met with reporters to discuss some of his Spring Training expectations.
These primary stories are published on braves.com. But below are some of the other interesting thoughts that were expressed during the third day of workouts for Atlanta's pitchers and catchers.
Hart on his hope that the Braves prove to be one of this year's surprise clubs
"I've been with clubs where you're picked to be that club and you're in a fight because somebody said you've got to play the game. Then, I've been on that other side to where you're not that club and you're there fighting and you're the club that can surprise. I think that's where we are."
Hart on what he expects from Upton this season
"I haven't seen him since he's come in [to camp]. He's obviously spent a lot of time with [hitting coach] Kevin Seitzer this winter, which I think has been good. I've had some conversations with him and sidebars as we've gone along this winter and at the end of last year. From everything I hear, he has really stepped up and understands what he needs to do. For what he can control during the winter to this point, I feel good about where he is."
Manager Fredi Gonzalez's thoughts about Upton, whose Monday arrival was three days before the club's first full-squad workout
"I'm a glass-half-full type of guy and it's a new beginning. He's here [three days] before he's supposed to be out here and he's working. That's a good sign right from the start."
Upton's thoughts about no longer having the chance to play alongside his brother Justin, who was traded to the Padres in December
"It's the game. It's a business and sometimes teams go different directions. It just so happened that my brother was one of many [traded]. It was fun while it lasted for two years. Obviously, I wish I had a couple better years than I did for our team. But we'll move on. He'll be fine and I'll be fine. I'm just looking to have a good year."
Upton on the experience he has had working with Seitzer this past offseason
"He's enthusiastic. We agree on a lot of things. We're just still working together and trying to get a good feel for each other. He likes where I'm at and I like where I'm at."
Mark Bowman is a reporter for MLB.com. This story was not subject to the approval of Major League Baseball or its clubs.