Indians working to get handle on defense
Spring Training drills get tweaked to improve Majors-worst fielding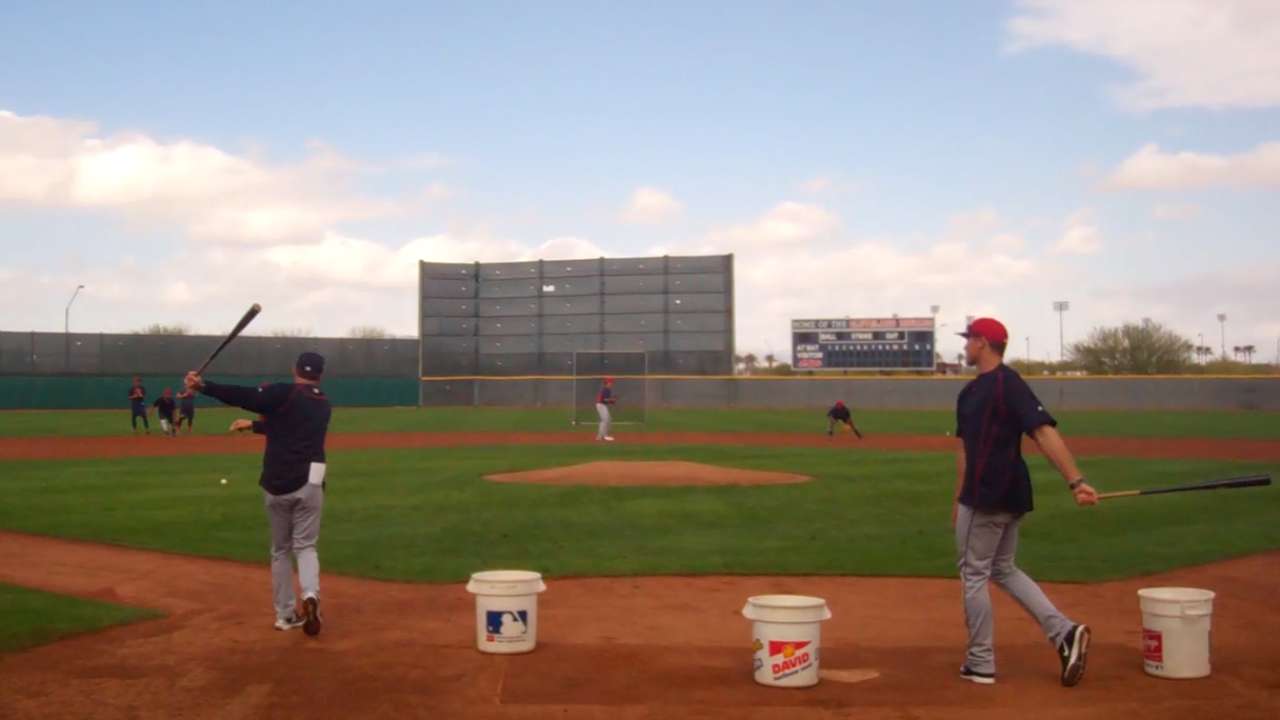 GOODYEAR, Ariz. -- One of the Indians' top priorities this spring is to find methods for potentially improving what was baseball's worst defense last season. Cleveland's coaches and staff have brainstormed and developed ideas, but the team knows there will be no reinventing of the wheel.
Defensive drills are defensive drills, and there are only so many news ways a club can find to field ground balls. Indians third-base coach Mike Sarbaugh, who doubles as the team's infield instructor, believes it will be the team's collective mentality that can really make the difference.
"The big thing for me," Sarbaugh said, "is the players know we didn't play well defensively last year. I think with the pride of the players and what we have, we want to redeem ourselves. I think having that mindset is half the battle."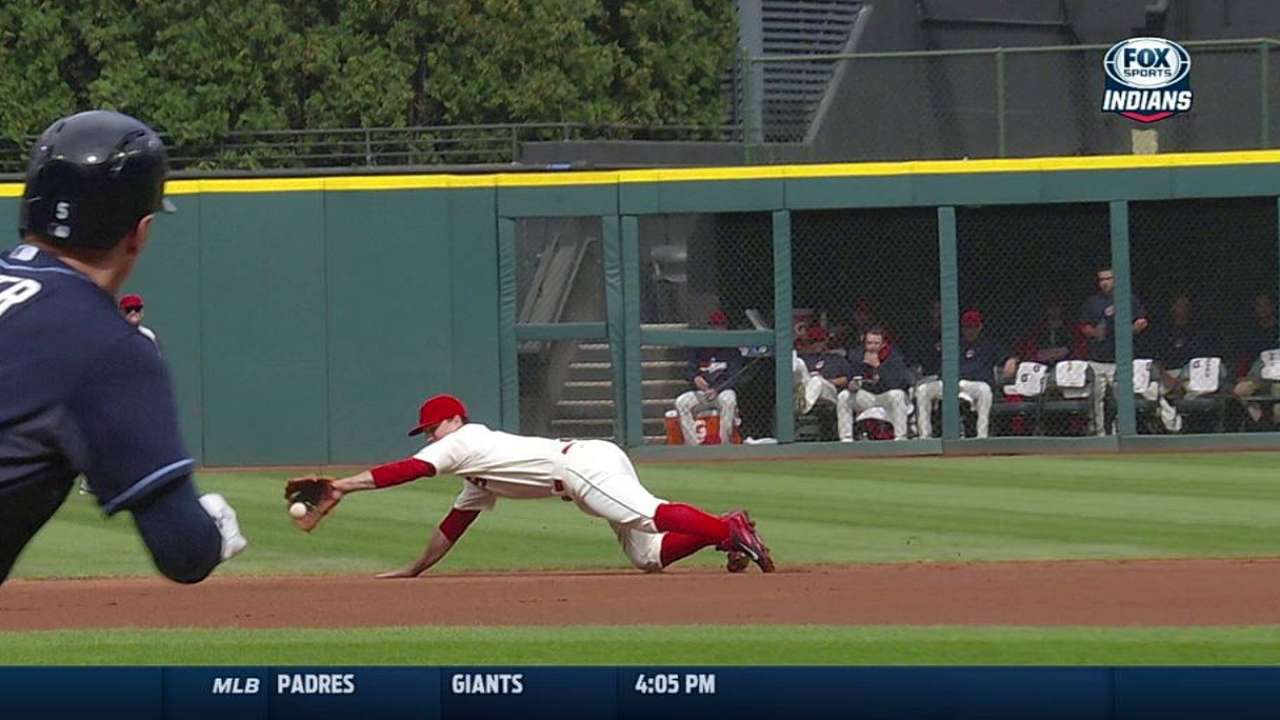 This is not to say that the Indians do not have plans to tweak their preseason defensive program.
Cleveland's first full-squad workout is scheduled for Tuesday and the team plans on mixing in more game-speed drills to its defensive work. Rather than simulate one play over and over, the Tribe plans on having more drills that run a play to completion -- an approach aimed at creating more game-style unpredictability. Beyond that, the Indians will have players field grounders in shift situations, too.
Sarbaugh noted that the Indians also want to add extra work when it makes sense. One example is having the third-base coach do drills with the starting infielders who exit Cactus League games early. Sarbaugh said getting more work in while the players are loose from the game can be beneficial.
"We've been bouncing a lot of ideas off each other," Sarbaugh said. "We want to try and incorporate more things maybe closer to game speed during our infield work. We're just trying to have a little more intensity and thinking about trying to be as perfect as we can during ground-ball work and, hopefully, that'll lead into games."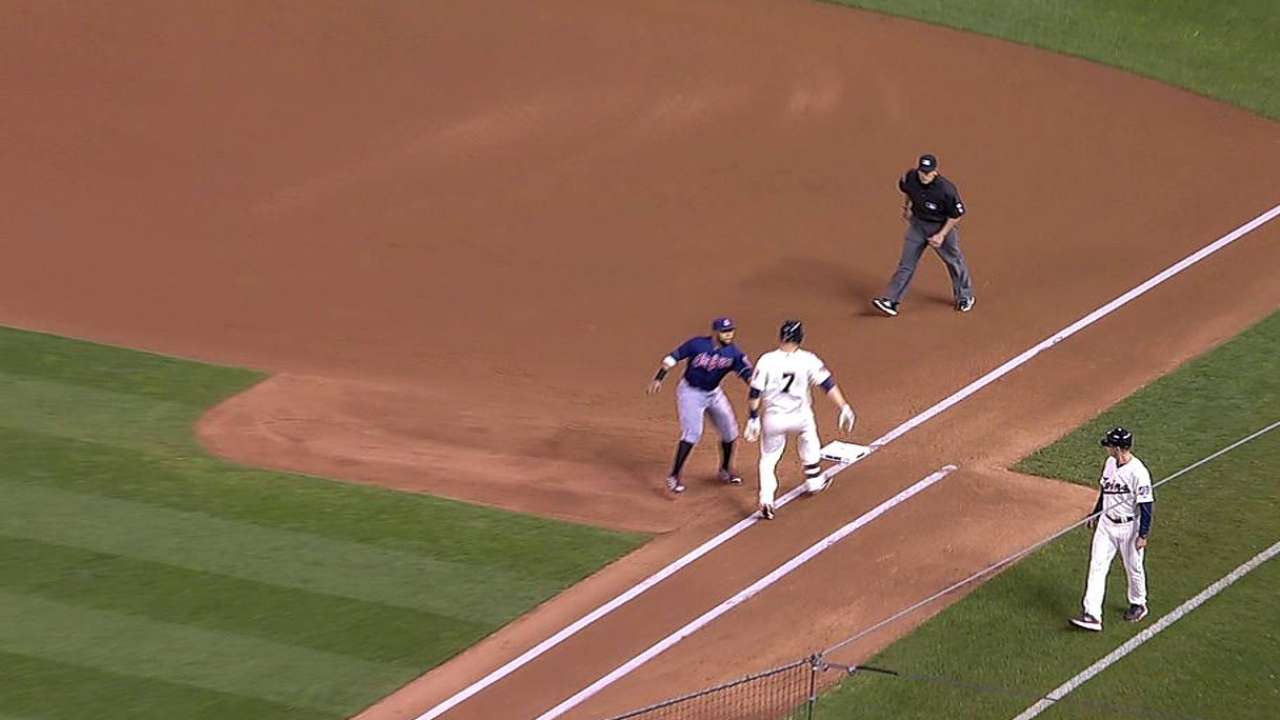 Last season, the Indians led the Majors in errors (116) and ranked last in baseball in fielding percentage (.981), ultimate zone rating (minus 72.4) and defensive runs saved (minus 75).
"Last year is last year," Sarbaugh said. "We don't want to dwell on it, but we do want to learn from it. That's what we're trying to do."
Jordan Bastian is a reporter for MLB.com. Read his blog, Major League Bastian, and follow him on Twitter @MLBastian. This story was not subject to the approval of Major League Baseball or its clubs.