Experience gives Martin leg up on learning staff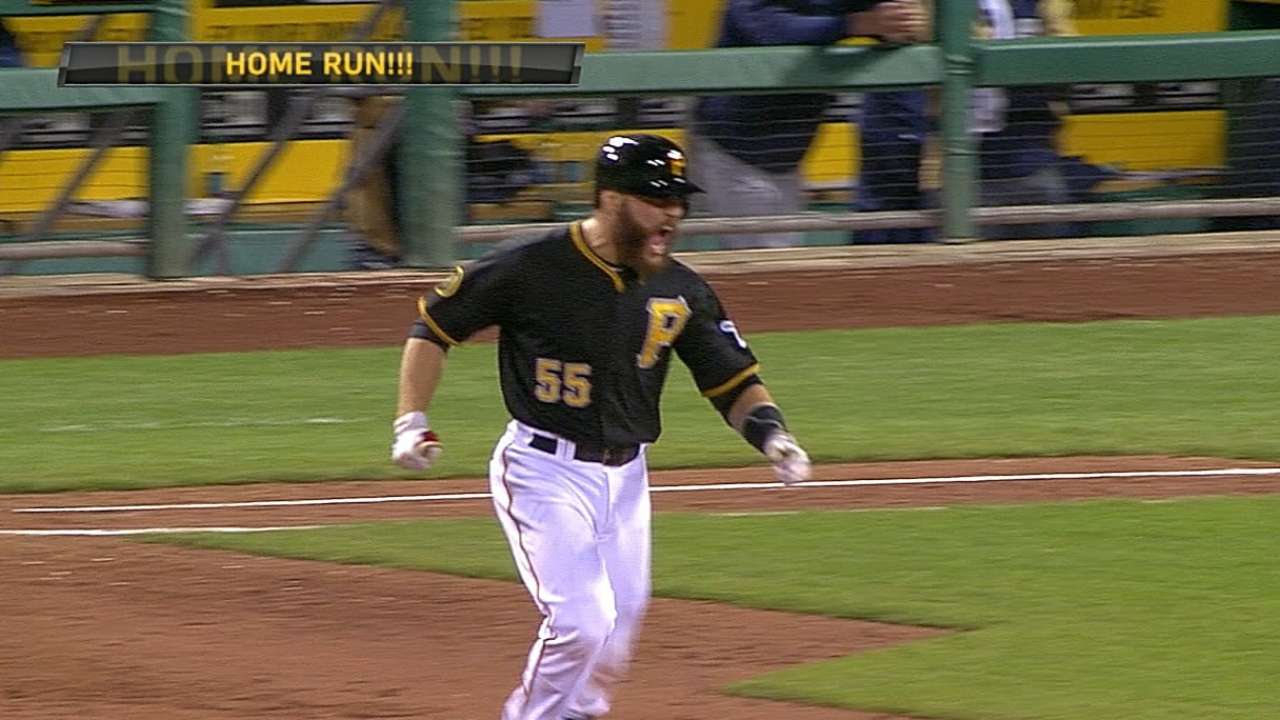 DUNEDIN, Fla. -- When Russell Martin makes his first appearance in a Blue Jays uniform, it will mark the fourth organization he has played for during an impressive nine-year career. So, it's safe to say he knows a thing or two about learning a new pitching staff.
Martin previously might have spent a lot of time during the offseason stressing about how to handle an entirely new staff, but certainly not anymore. He's been there, done that and along the way has picked up a few tricks that should help ease the transition.
Instead of spending countless hours watching video in the weeks leading up to camp, Martin has a more relaxed approach. He prefers to do most of the interactions in person and with six weeks of Spring Training ahead, the three-time All-Star believes there's plenty of time to build a strong relationship with all of his pitchers.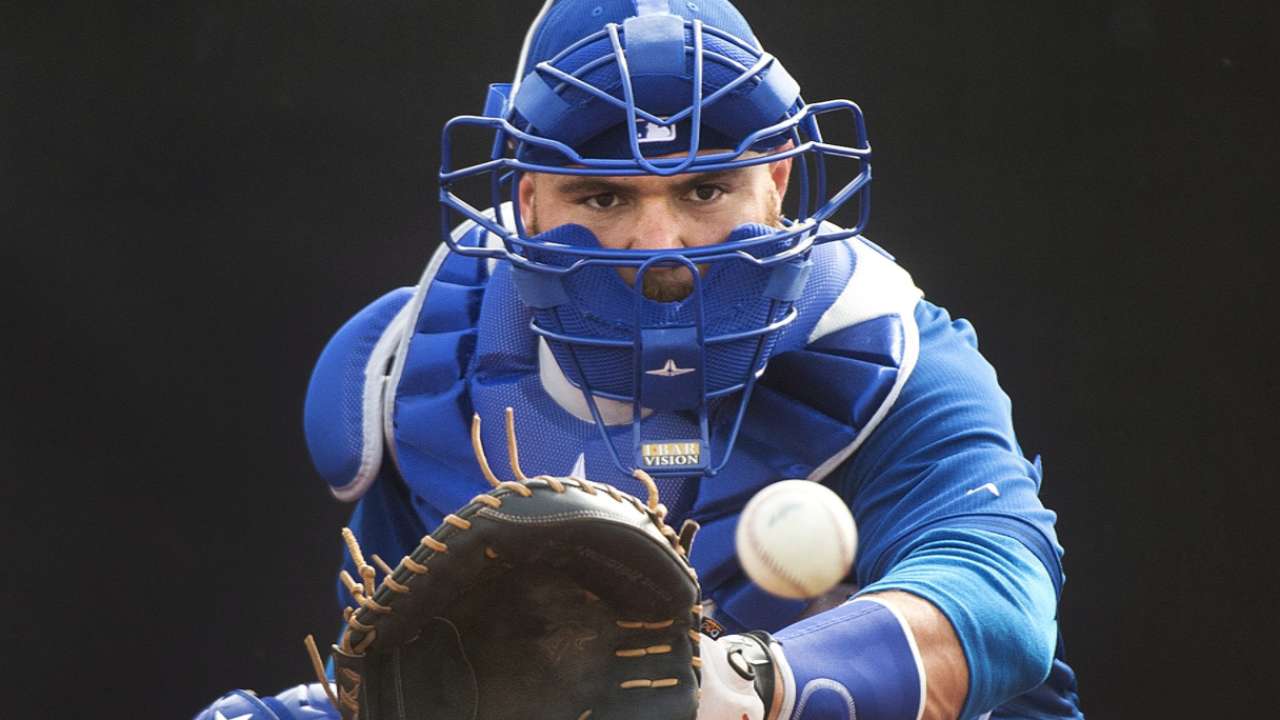 "Since I've been through it, I know what to expect, what to do, what questions to ask and what to look for," Martin said. "The more guys you catch throughout your career, the more you can relate to other pitchers with memory. For example, a guy that resembles a CC Sabathia or a David Robertson, a lot of guys will have sinkers that resemble someone else's sinker I've caught before.
"I have those past memories in my memory bank, which definitely helps when it comes to game calling. Everybody has their strengths and their pitches, so not everybody is identical, but the experience definitely helps."
Nothing can replace the experience of actually working with the pitching staff and all of that will happen in time. As for what he looks for during the initial days and weeks of camp, it's not very complicated.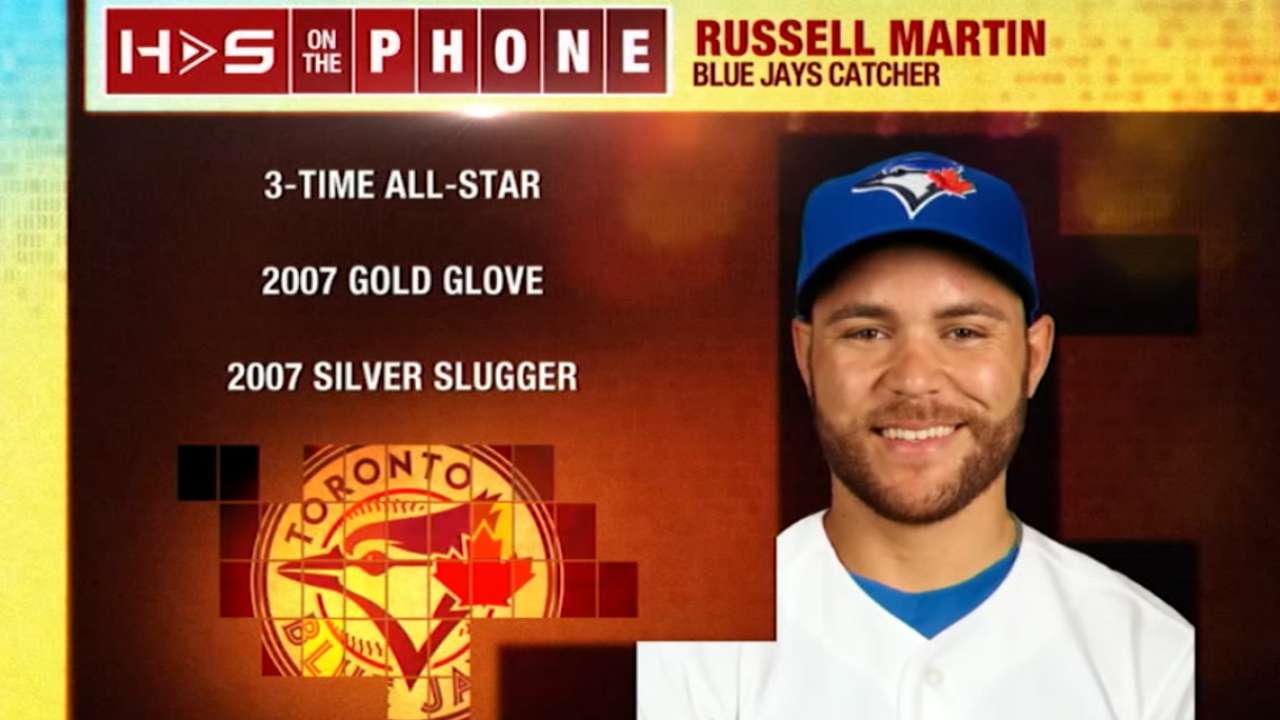 "The first thing is just to get to know the people," Martin said. "Who they are, what kind of attitude they have, what type of competitors they are. Getting to know the person is going to help when we get into game situations. How do I talk to that guy? Is he a guy that you need to talk to smoothly, or is he a guy that you need to kind of rough up a little bit?
"Just getting to know the guys and what they're all about ... build that confidence. I just want them to know that I'm there for them. We all have the same goal in mind, and that's to win. If we all share that attitude, it will all work out."
Gregor Chisholm is a reporter for MLB.com. Read his blog, North of the Border, and follow him on Twitter @gregorMLB. This story was not subject to the approval of Major League Baseball or its clubs.